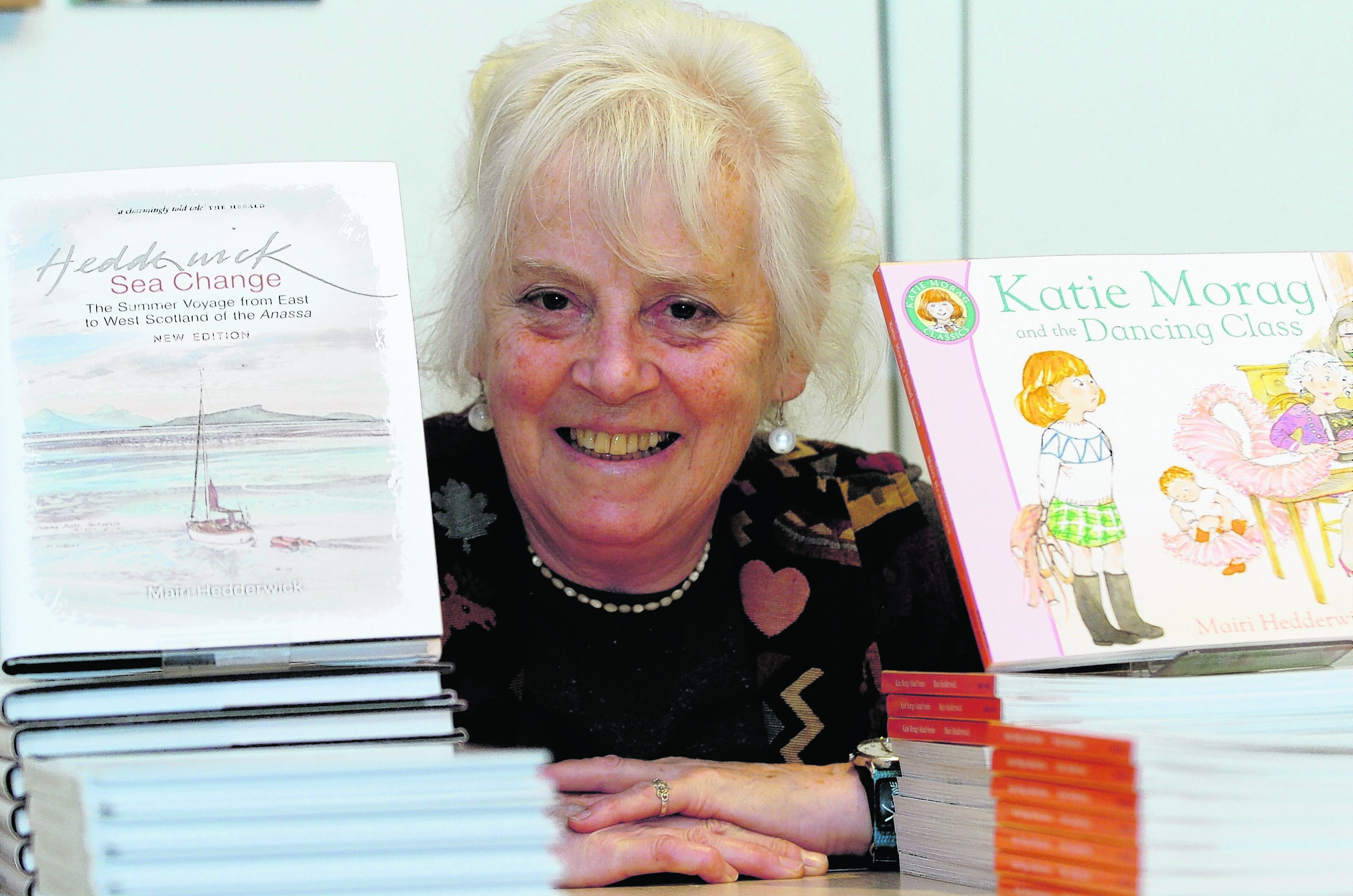 One of Scotland's best-loved fictional characters, Katie Morag, is to be celebrated at a special exhibition in Lewis. Susan Welsh talks to her creator, Mairi Hedderwick, about the exhibition and story behind her creation
For thousands of children, loveable Hebridean rogue Katie Morag is a heroine – a little flame-haired girl with a big sense of adventure whose life on the fictional Isle of Struay is followed by children all over the world.
From this weekend onwards, Katie is a little closer to home, in Stornoway, for the opening of From Croft to Katie Morag, a superb exhibition at the town's An Lanntair centre, which invites visitors into her world.
A family opening and screening takes place on Saturday, May 9, from 2pm, with the official launch getting under way at 5pm. The exhibition, which runs until June 20, features original artwork, sets and photographs from the CBeebies productions which brought Katie from the printed page into the world of television.
Katie's creator, Mairi Hedderwick, will also be on hand, and taking part in several of the inspiring talks and workshops organised by the An Lanntair education and outreach team, which are designed specifically for adults who want to learn and gain experience from the writers, designers and producers, while a team of experts will be on hand from the Bafta award-winning TV series.
But for many, it's Katie's creator who is the star of the show.
As a child, Mairi, who now lives near Dingwall, used to love watching the big CalMac ferries make their way along the River Clyde before setting off to the islands and often wished she could sail away on them, too.
So she did something about it. At 17, she left her Gourock home and took a job as a mother's helper in Coll, in the Hebrides. It was the start of a lifelong love affair with the islands. As well as raising a family on Coll, Mairi worked as a primary teacher, an art teacher and, in her spare time, created illustrations for books.
"I'd been creating illustrations for years but it wasn't until an editor persuaded me to have a go at creating my own character that I felt the time was right. I knew I wanted to create a book suitable for reading to three to eight-year-olds and, with my teaching background, I knew the angle I had to come from. I basically did a nostalgia re-run of my children's – who were by then teenagers – upbringing on the island of Coll.
"I never thought it would be a life changer, but what reviewers picked up on was that it had a tractor-driving grannie. To me, this was just what women did on the islands. But at that time, feminism was big and feminists thought I was making a big statement – but I wasn't.
"The real story is that I had created a grandfather as Katie's special pal, but the American co-publishers weren't happy with this relationship as I had her sitting on his knee and sleeping in his box bed.
"By that time, I had done the artwork, so I simply changed the head of the grandfather and he became Grannie Island, who wore dungarees and drove tractors. I thought the reaction to her was funny, so, in the second book, I created a completely different grannie with high heels and nice hair. That book was very successful, too, so Katie Morag was on her way.
Mairi's "baby" is now 33 years old. Katie Morag was born and, to Mairi's surprise, the first book, Katie Morag Delivers the Mail, was a massive hit.
"In book form, Katie is now 33 years old," said Mairi.
"I haven't done a Katie Morag for about eight years now and I think maybe her apron strings could be untied from me, although I'm very fond of her. The last of the TV series was shown a couple of weeks ago and I still get a wee bit weepy when I watch them."
There will be no tears, though, this weekend, apart from possibly tears of joy.
"One of the things I'm most proud of is that, because of the TV show, I've been responsible for creating a lot of work on Lewis. Some filming was done on Coll, but it didn't have the infrastructure, so most of the filming was done here, so it's lovely to be able to have this exhibition here which will allow people to see what happens behind the scenes. It will feature original artwork, including the roughs and storyboards which will give an insight into how I create the stories. There will also be a set from the TV series, Grannie Island's kitchen, which visitors can walk round, and a selection of equipment needed for filming.
"I'm taking some of the workshops on illustration and technique, and talks on how things have to be changed to allow you to transfer book to film. I'm also working with secondary-school children on illustration. In the weeks ahead, there will also be talks with Don Coutts on directing for TV, a filming drama workshop with Jerry Kelly, a scriptwriting workshop with Sergio Casci, and a set design workshop with David Wilson.
"It would be wonderful if, in due course, this exhibition could move to the mainland, as I think many people will be fascinated by it."
From Croft to Katie Morag is at An Lanntair, Stornoway, from May 11 to June 20. For full details of events visit www.lanntair.com or call the box office on 01851 708480.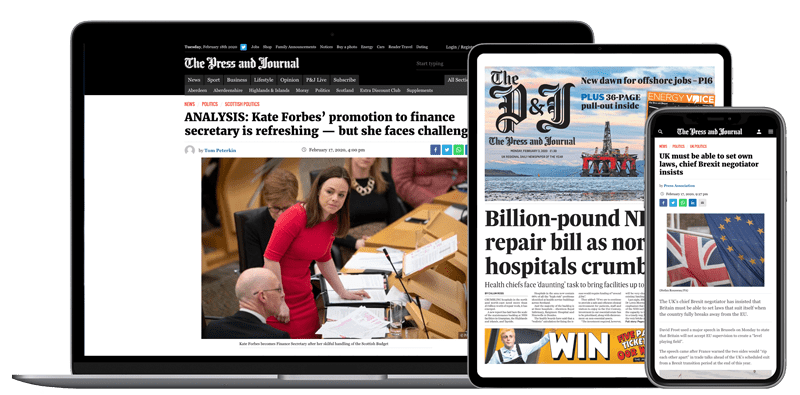 Help support quality local journalism … become a digital subscriber to The Press and Journal
For as little as £5.99 a month you can access all of our content, including Premium articles.
Subscribe