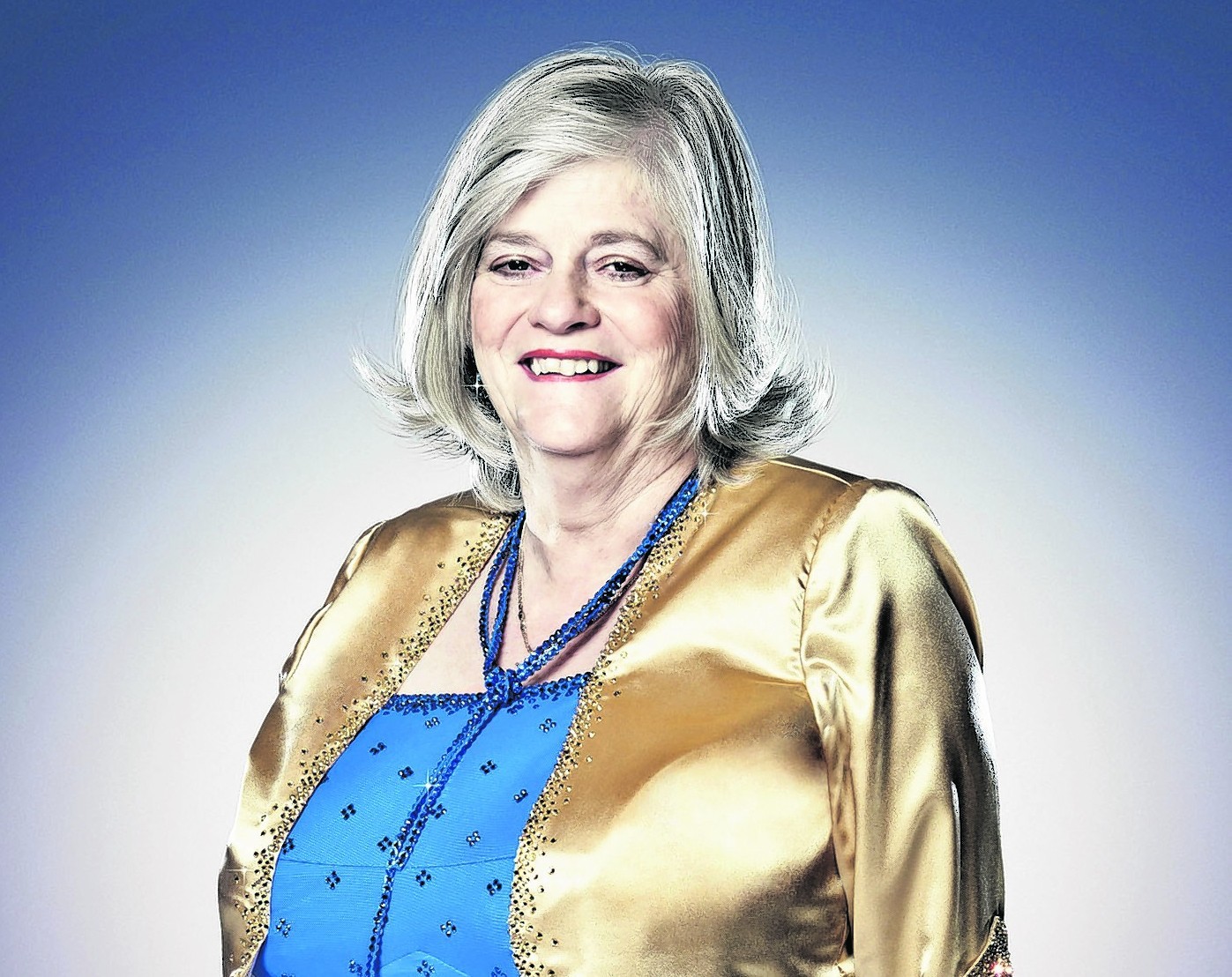 Former MP Ann Widdecombe talks politics, dancing and Victorian living with Susan Welsh, ahead of her visit to the 12th Nairn Book and Arts Festival in September
The first thing you realise when speaking to Ann Widdecombe, former Shadow Home Secretary and Strictly Come Dancing star, is that she's a bit of a giggler.
She laughs easily, and often, especially when telling anecdotes about some of the situations she's found herself in since bidding farewell to the cut and thrust world of politics.
Having worked in marketing and admin, she became a Member of Parliament in 1987, and went on to have several high profile roles including those of Shadow Health and Home Secretaries.
A colourful and often outspoken figure in the House of Commons, she retired from politics at the 2010 General Election. Over the years, she has made many TV appearances, appearing in shows ranging from Celebrity Fit Club, and twice hosting the news quiz, Have I Got News For You, to being the subject of a Louis Theroux profile.
But it was her appearance on BBC One's Strictly Come Dancing, when she was partnered with Anton du Beke, that elevated her to celebrity status.
Ann wasn't a good or natural dancer and no one expected her to do well, but week after week, despite getting low marks from the judges, members of the public voted for them.
They lasted nine weeks before being danced out of the show.
"Strictly projected me into a new audience," said Ann, who is the headline guest at this year's Nairn Book and Arts Festival which runs from September 1-6.
"It happened almost immediately after I retired from politics, which was a bit of an extraordinary time for me.
"Getting dressed up in fancy clothes in dancing is not me, but I went along with it as that's so much part of the show.
"What I enjoyed was the comedy of the dancing which we did. Anton was always thinking up something new – one week it was flying the next week it was spinning, but whatever it was, our aim was to entertain rather than competitively dance each week.
"As a child, if I was competitive about something I'd want to win, but I couldn't be competitive about dancing because I knew I couldn't win.
"I think you have to decide if you want to do something seriously and for most of my life the answer to that was yes.
"Do I want to do something for fun? Well occasionally the answer to that is yes, and Strictly was certainly all about fun."
More recently she found herself the centre of attention once more when she joined five other celebs – impressionist Alistair McGowan, world champion hurdler Colin Jackson, TV presenter Migquita Oliver, actress Zoe Lucker and actor Tyger Drew-Honey – to take part in 24 Hours in the Past, a fascinating TV show that was part history lesson, part social experiment, part educational and hugely entertaining.
Participants had to dress, work, live and eat as though they were in Victorian times, taking on a host of often unpleasant tasks, as an experiment to see how they would react, and if they would survive. Ann rebelled half way through the realistic and grim show, and found herself in solitary confinement.
She said: "The first thing I have to say about the show is that it was genuine.
"There was no break at any point, even when we were on the mini-bus travelling between different locations.
"We had to stay in the same clothes, eat the same food and work as Victorians would have done the entire time. None of it was scripted and our reactions were purely spontaneous.
"I was branded a bit of a rebel, which of course I was, as this was one of the things I wanted to explore. You only ever get change if somebody stands up against it.
"The others didn't want me to rebel because that affected them, but that's always been the dilemma for rebels throughout history.
"Do you sacrifice not only yourself but everybody else as well for the greater cause? My answer to that was yes.
"Do I think I would have survived in Victorian times? No, I would probably have starved on the streets, but I like to think I might have gone into some sort of enterprise such as making pancakes.
"The ones I made on the show tasted ghastly but it was a forgone conclusion that everyone would buy them from me, even though they tasted horrible, which they were.
"I have not taken up baking since then," said a smiling Ann.
Ann, who has written several books and is an accomplished writer, says she's looking forward to going to the Nairn Book and Arts Festival and, following a talk during which she'll cover several topics, she says she's up for being grilled by the audience.
"Questions put to me vary greatly from audience to audience," said Ann.
"Sometimes they want to talk about politics, other times they want to know about things like my time on Strictly Come Dancing and sometimes they just want to ask me questions about my cats.
"You just don't know what you're going to be asked which is what keeps it fresh, unpredictable and interesting.
"The only time I've been stuck for an answer was when somebody asked me why anybody would want to have an affair with John Prescott.
"I really was stumped – and still would be."
So is she missing politics?
"No, if I was going to miss it I wouldn't have retired. If I'd gone earlier I would have missed it but if I stayed on I would have become jaded so I got the point of exit pretty well right.
"As for Scottish politics, I don't think anyone can avoid following it.
"I was relieved at the outcome of the referendum and my inclination is to remind everybody that they said that settled it for a generation, rather than talk about another referendum. I want to see the preservation of the union."
In the meantime, she's working on new books and keeping her options open.
"I never know what's coming along until the telephone rings," she said.
"I couldn't have predicted the Victorian age just as I never thought I'd find myself training budgies for the show Get Your Act Together."
Ann will launch the 12th Nairn Book and Arts Festival's programme on September 1. While tickets for her talk have all been snapped up, there's plenty more guest speakers taking part including former Corrie and Scots national treasure Ronnie Browne, political journalist and author Lesley Riddoch, authors Christopher Brookmyre and Roger Hutchinson, genealogist Dr Bruce Durie, crime writer James Oswald and comedian Craig Campbell.
For more information about the festival programme, visit www.nairnfestival.co.uk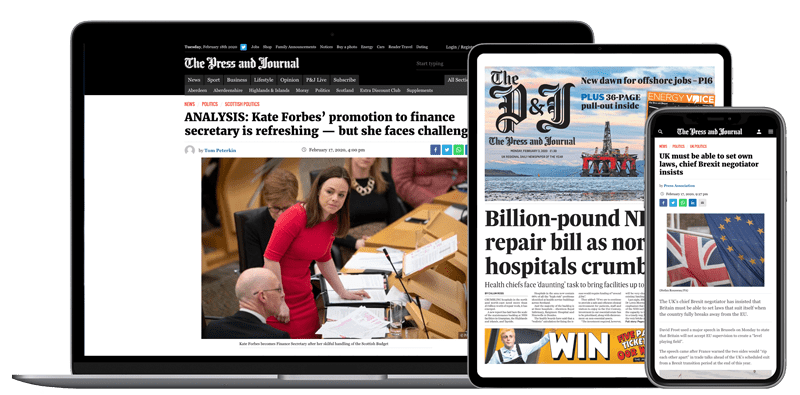 Help support quality local journalism … become a digital subscriber to The Press and Journal
For as little as £5.99 a month you can access all of our content, including Premium articles.
Subscribe