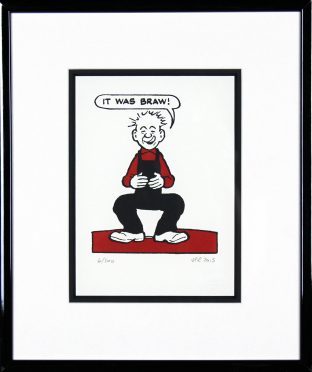 Scotland's best-loved family, The Broons, and the nation's favourite son, Oor Wullie, have reached the ripe old age of 80, and their popularity shows no sign of slowing down.
First appearing in the Sunday Post on March 8, 1936, these iconic Scottish cartoon characters are being celebrated in a remarkable art exhibition at the Eduardo Alessandro Studios in Broughty Ferry during March.
The cartoons were drawn originally by legendary draftsman Dudley D. Watkins, who continued to draw the characters until his death in 1969. They are still appearing every week in The Sunday Post and continue to be loved by new readers as well as generations of older readers who still enjoy a laugh with naughty schoolboy Wullie and the Broon family, made up of granpaw, paw and maw, Hen, Joe, Daphne, Maggie, Horace, the twins and the bairn.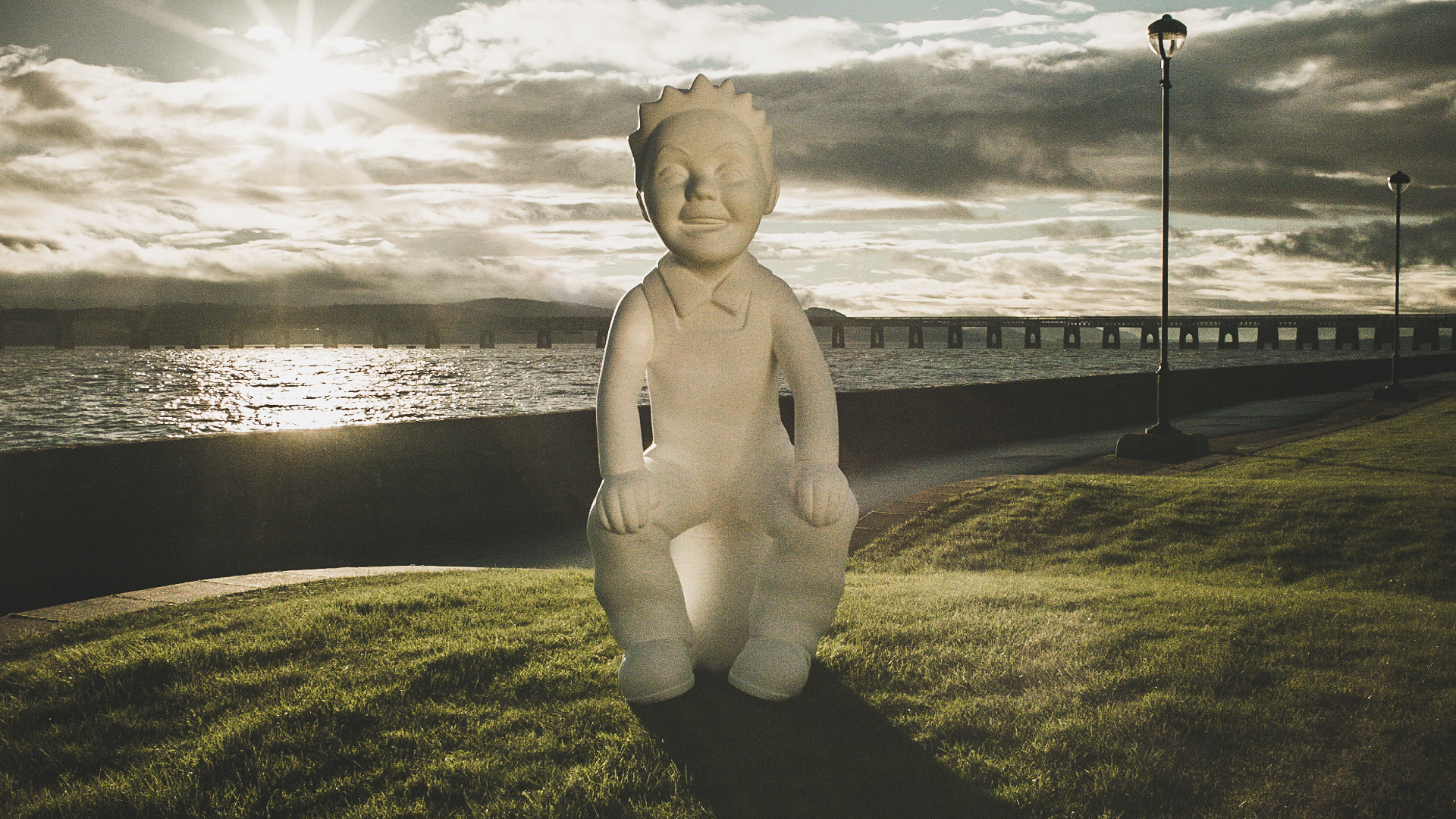 Printmaker John Patrick Reynolds grew up being inspired by the world-renowned comic and newspaper cartoons which have entertained three generations of readers, and has created a collection of new handmade limited-edition screenprints of our favourite cartoon characters, Oor Wullie and The Broons, which will be seen for the first time at the Dundee show.
"I especially enjoy using Watkins's panels in my screenprints as they were drawn so well; he took great pains to give each panel a well-balanced composition. And with just a few lines he was able to give a huge range of expressions to his characters."
Reynolds is the only artist to be officially endorsed by publishers D.C. Thomson and has access to its unrivalled archive of iconic comic heroes and heroines. He has also produced artwork based on Dennis the Menace and Beano favourites Desperate Dan and Minnie the Minx.
Sandro Paladini, exhibition curator at Eduardo Alessandro Studios, said: "The Broons and Oor Wullie are known to virtually every Scot, wherever they might live, and there is a huge emotional tie to the characters. We regard them as extended members of our families. The wonderful and inventive stories packed with glorious Scottish language generate a warmth and nostalgia which still resonates today, and has led to considerable interest in this exhibition from expats around the world."
Oor Wullie and The Broons – An 80th Anniversary Exhibition can be seen at the Eduardo Alessandro Studios, Gray Street, Broughty Ferry, until Thursday, March 31. The gallery is open Monday to Saturday. The exhibition can also be viewed online at www.EAStudios.com
Meanwhile, Dundee is preparing to be invaded by not one, not two, but dozens of giant Oor Wullie sculptures to wreak havoc and mischief as Oor Wullie's Bucket Trail, the biggest mass-participation public art event ever seen in the region, which is set to arrive in the City of Discovery this summer.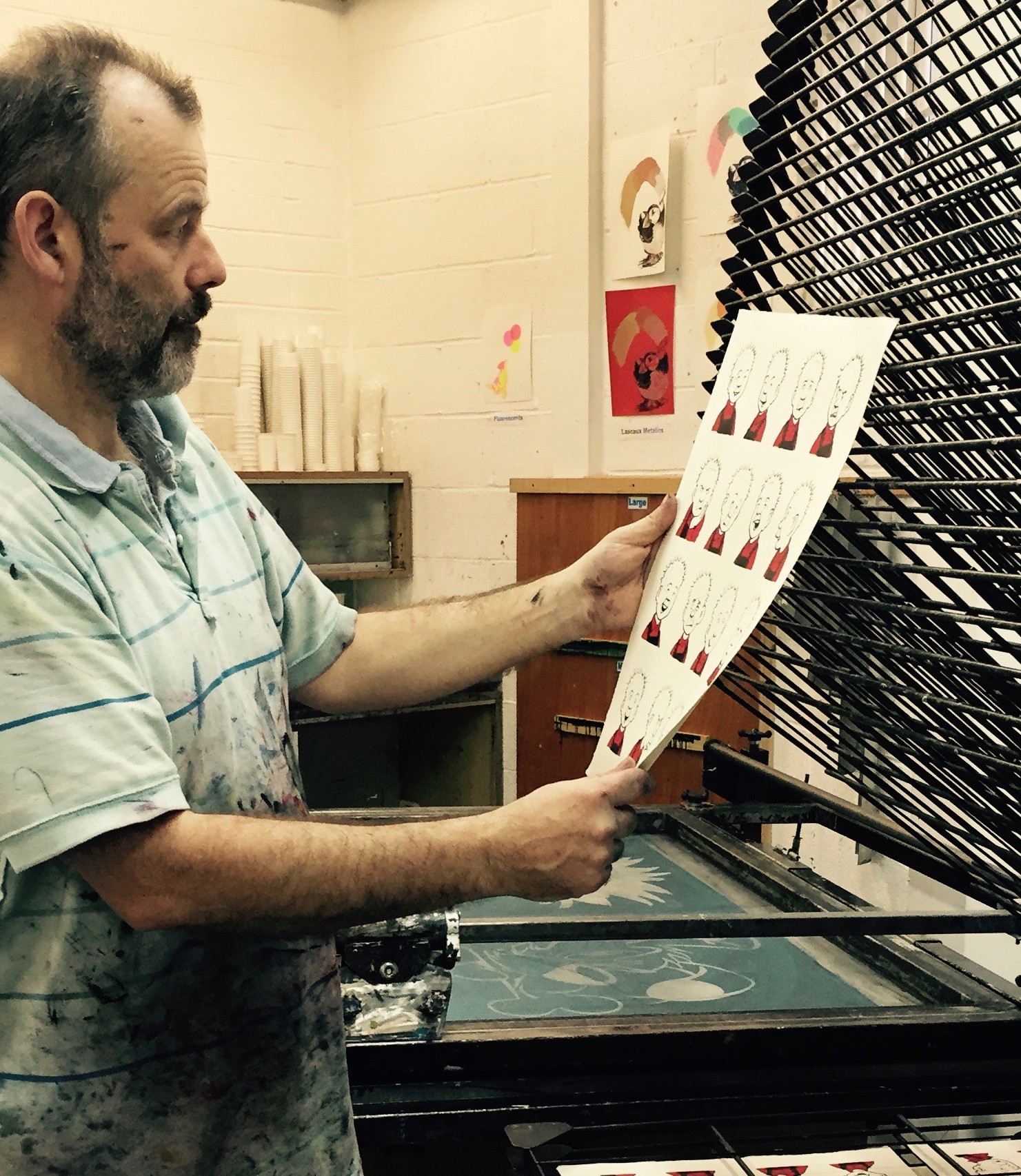 Organisers The ARCHIE Foundation, D.C. Thomson and Wild In Art are hoping to see more than 50 individually designed Oor Wullie sculptures beautifully decorated by an array of local and national artists.
After 10 weeks of posing for selfies and making thousands of new pals, each Oor Wullie sculpture will be sold at a special auction in Dundee, with all the proceeds going to the ARCHIE Foundation's Tayside Appeal to raise funds to create a brand-new twin theatre suite for the Tayside Children's Hospital at Ninewells.
To find out more about Oor Wullie's Bucket Trail, visit www.oorwulliebuckettrail.com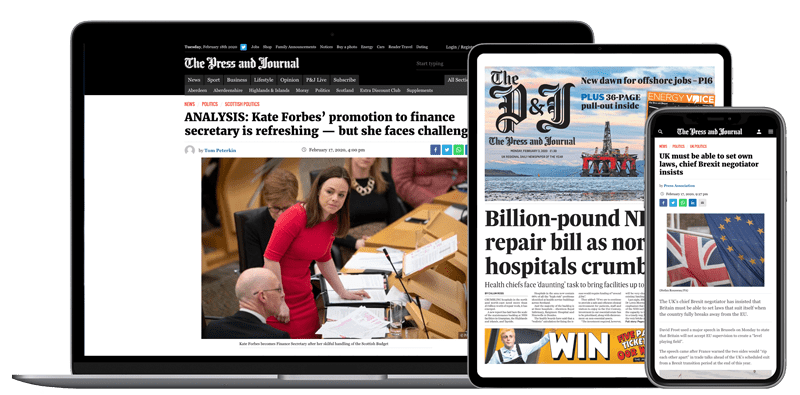 Help support quality local journalism … become a digital subscriber to The Press and Journal
For as little as £5.99 a month you can access all of our content, including Premium articles.
Subscribe