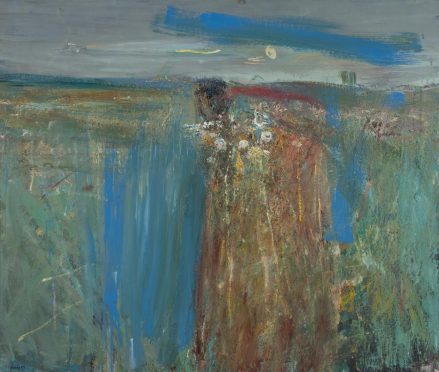 An oil painting with strong links to the north-east is going up for auction next week.
Joan Eardley's Flowers Between Cornfields was painted in 1960 in Catterline, Joan's home from 1955 until 1963.
It is expected to fetch up to £80,000 when it goes under the hammer at Bonhams in Edinburgh on Wednesday.
Chris Brickley, head of pictures at Bonhams in Scotland, said: "We would have everything crossed that we get full value for it on the day but she's one of our top names and, generally, one of the easiest artists that we try to sell.
"Eardley was a top artist and was unique in a British sense. People love different things about her and are always reluctant to sell her pieces, so they don't come up for auction that much.
"It's a big estimate but it's an important picture and it hasn't really been seen since it was bought in 1964, so that's a real asset when it comes to offering things at auction."
After previews in both London and Glasgow, the full exhibition goes on view tomorrow in Edinburgh.
Eardley, who died aged 42 in 1963, painted landscapes of the north-east coast from the cottage in Catterline.
Although based mainly in Glasgow, she spent part of the year in the north-east village, often painting outdoors in stormy weather.
Her ashes were scattered on Catterline beach.
The sale will also feature a silver mounted Highland dress which belonged to Francis Clark, who became the personal servant to Queen Victoria at Balmoral following the death of his cousin John Brown in 1883.
The matching dirk, sporran and plaid brooch set is expected to fetch around £6,000 to £8,000.
Mr Clark's family found the set in the attic and decided to take it to Bonhams.