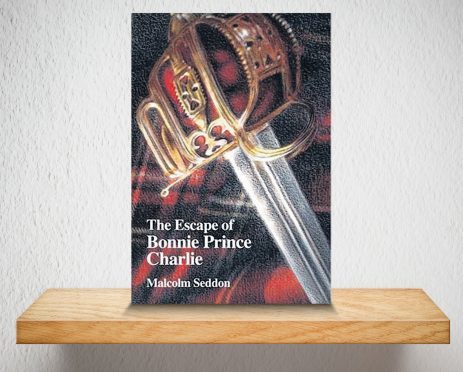 In 1746, Bonnie Prince Charlie spent five long months covering some 500 miles across the Scottish hills as he made his escape from the Hanoverian enemies he lost to at the battle of Culloden.
It was a fascinating journey that modern-day walkers can now experience themselves, thanks to this new book which is part historical biography, part hillwalker's guide and a compelling look back at a man who effectively ended the Jacobite cause.
Meticulously researched by the author, The Escape of Bonnie Prince Charlie calls on historical documents and contemporary accounts to retell the adventure of Prince Charlie himself, during his escape. But this is so much more than a book of history, providing readers with an actual guide and maps that cover the prince's full 500 mile Scottish walking route.
While on the run, he desperately sought a ship in which to escape from Scotland. In the process, he and a few companions secretly trekked for hundreds of miles over remote mountainous areas of the Western Isles and the north-west highlands. Eventually, he was rescued by friends, and taken to France.
Seddon spent 10 years walking and exploring the route Charlie followed on foot and thoroughly researched the story from contemporary accounts. "Charles Edward Stuart's five months living among the Scottish hills tells a powerful story; it was a journey that changed the course of British history forever," explains Seddon.
"It's vital that we keep the story alive before it's lost to the history books forever, and what better way to do it than invite hillwalkers to experience the same trails for themselves.
"The book was a huge undertaking; I conducted literally thousands of hours of research and walked the routes myself. It's about as comprehensive as it could be. It also provides history and walking buffs with a unique opportunity to follow in the footsteps of a legend."
For the benefit of present-day hillwalkers, there is a companion hillwalker's guide containing details of walks that together cover Charles' complete route, and lead to places that figure in the story.
Published by Spiderwize