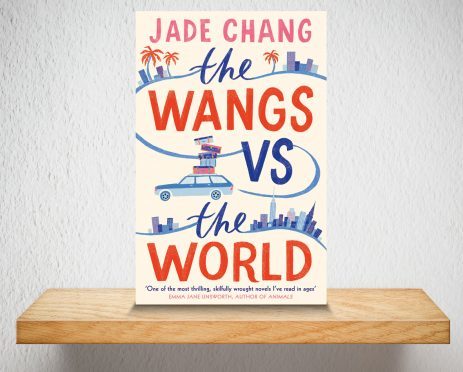 When life gives you lemons, make lemonade, thinks business magnate Charles Wang.
After declaring bankruptcy during the 2008 financial crash with his make-up empire in tatters, the once successful entrepreneur decides to make the most of his new commitment-free lifestyle by giving up his American dream and leaving his home in Bel-Air, Los Angeles with second wife Barbra to reclaim his lost ancestral land in China, collecting his three children – artist Saina, aspiring comedian Andrew and student/blogger Grace, whose lives too are unravelling – along the way.
Their eventful road trip across America takes them from California through to Phoenix, Arizona, New Orleans, Alabama, North Carolina before they reach Saina's home in Helios near New York.
As with any adventure, family secrets are revealed, while their relationships strengthen and grow as they reconnect and bond during their journey.
While their wealth may be waning, they rediscover an abundance of love and understanding among each other.
Much like the films Little Miss Sunshine, Captain Fantastic and the National Lampoon Vacation series, it's impossible not to fall for the dysfunctional charms of the Wangs and root for them.
The Wangs Vs The World is the literary debut of American-born journalist Jade Chang. This novel shows Chang as a fresh new talent although there is one major bugbear: the lack of translation for the Chinese phrases.
Published by Fig Tree