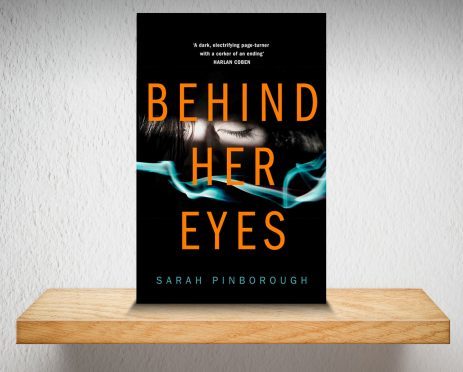 Did The Girl On The Train have you hooked? Still talking about Gone Girl?
This latest keep-em-guessing thriller, by award-winning adult and YA author Sarah Pinborough, is already being billed as this year's must-read for fans of the genre.
Like its predecessors, it ticks those crucial criteria boxes: The action revolves around a deceit-riddled relationship and all is not as it seems – not that you're sure who's the victim/baddie or what's really going on.
In this case, housewife Adele and her psychiatrist husband David look like they have a perfect life and marriage. But beautiful Adele is clearly hiding something. And why does David seem more troubled than many of his patients?
Meanwhile, relatable and likeable single-mum Louise has no idea what she's getting into when a drunken snog with a handsome stranger – David, who she quickly learns is also her new boss – turns into an ill-advised affair.
Things get increasingly complicated after she forms a friendship with Adele and discovers they have more than David in common – both women also suffer from night terrors.
As the love triangle and lies gets more and more tense and freaky, so to do Louise's dreams…
Pinborough brings something new to the mix, however, with another level of mystery set in the semi-paranormal/mind-twisting realm of sleep.
There's a good 200 pages of build-up before the thriller-ness really kicks in, but you'll plough through it, as Pinborough's writing is pleasingly page-turner and easy to follow.
That said, you will NOT guess the twist in store. Oh, you'll think you're onto it (I was certain I'd figured it out), but I guarantee you'll only be half way there.