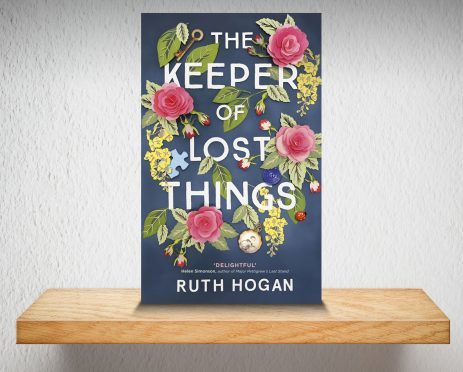 An air of mystery weaves through The Keeper Of Lost Things, but this is certainly not another of the crime thrillers that have so dominated women's fiction in recent years.
Instead, Ruth Hogan's delightful debut novel harks back to more traditional chick-lit ilk – though that's not to say the plot and characters are in any way cliched.
Yes, there's a 30-something woman, Laura, who's a little lost, been unlucky in love and ready for a life change at the centre of it all. And yes, romance plays a part – but it's not the main part.
Rather, it's just part of the journey of discovery Laura finds herself on, after taking a job as assistant to ageing writer Anthony Peardew, who has spent his life collecting lost objects, with the hope of one day returning them all to their rightful owners.
When he dies, he leaves his magnificent home to Laura – only the catch is, she's tasked with finishing his lost-and-found mission.
Along the way, Hogan dips in and out of these lost items' back stories, as Laura tries to make sense of everything going on around her, and where her own life's heading.
Stories within stories mean this is quite a busy book, but Hogan's gentle, rhythmic prose makes it easy to keep up.