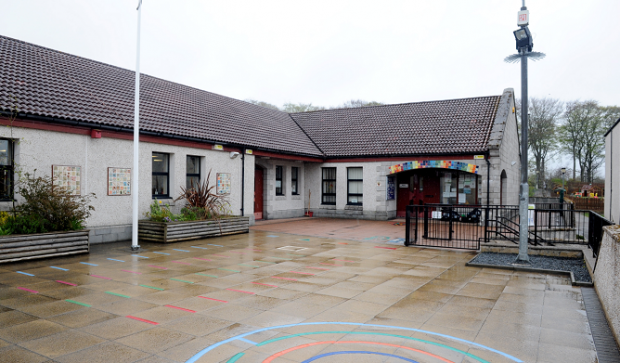 Pupils at an Aberdeen primary school unveiled a unique tribute to their outgoing reading patron.
Author and illustrator Nick Sharratt has been Kingwells School's patron of reading for the last three years, working to promote a love of literacy among the youngsters.
Kingswells Comic was created by collecting artwork from the school's pupils, which was developed into a lasting tribute to Nick.
It was made possible with the help of a parent who is a lecturer at Robert Gordon University's Gray's School of Art and two students from the communication design course.
Mr Sharratt – whose work has been used by Jacqueline Wilson, Jeremy Strong and Kes Grey – paid his last visit to the school on Tuesday to celebrate his time there.
He said: "It's been a privilege to have been patron of reading at Kingswells School over the past three years. I've thoroughly enjoyed visiting the school on a regular basis and having had the opportunity to form a real relationship with the pupils and staff.
"My mission was to encourage reading, writing and drawing, teamed with imaginative thinking, and the children always rose to the challenge. The Kingswells Comic is a testament to their amazing creativity."
Head teacher Elma Hampton said: "Nick has visited the school two or three times a year over the three year partnership, working with classes at all stages from nursery to P7 to promote reading and enjoyment and creativity. We have been really privileged to work with such a talented author and illustrator."