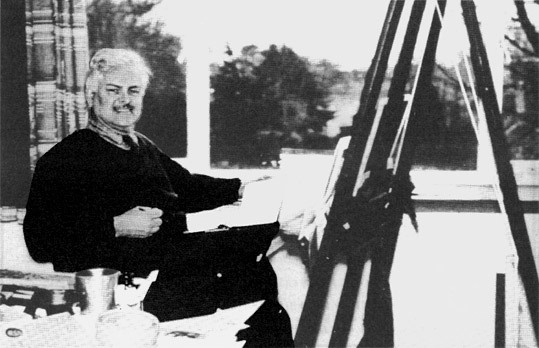 His Big Bucket Trail is attracting attention from people all across Scotland.
Indeed, everybody from Judy Murray to Ian Rankin has joined in the conversation about the striking artworks commemorating Oor Wullie, which have been installed at a variety of sites.
So perhaps it's overdue to celebrate the achievements of a famous adopted Dundonian, who brought the little scamp to life in the first place.
On a late summer morning in August, 1969, the news began to filter through the streets of Broughty Ferry about the death of Dudley Dexter Watkins, the reclusive fellow, whom the locals had often half-glimpsed but never known.
There were no obituaries in the national press, no TV programmes marking his passing.
Such lack of interest might seem strange now as we commemorate the man who breathed vim and vibrancy into a variety of cartoon strips and also regaled the world with Desperate Dan, Lord Snooty, Biffo the Bear and a host of other characters during a career whose breadth, imagination and eye for surrealism stamped him out as one of the greatest cartoon artists of his generation.
"There is robust humour, confident line and a remarkable amount of action in every frame," declared George Perry, who wrote a comprehensive book on comic art.
"It sounds corny, but his creations are immortal and Watkins really was one of the few British comic geniuses."
There have been generous accolades from a host of disparate judges such as Johnny Rotten (think Oor Wullie with a steel comb), the Guardian's Steve Bell and Ronald Searle, the instigator of the original St Trinian's films.
Elsewhere, we can detect myriad signs of his influence on modern-day cartoonists, who have picked up on the quirkier traits of such eternal figures as Oor Wullie.
What about Bart Simpson, whose overactive imagination, disobedience, and general distrust of authority carry evocative resonances with Watkins' own enfant terrible, who was first pictured on his bucket complaining "Ah'm fed up. I never get any fun here" in March 1936.
One Simpsons episode commenced to the familiar refrain of Bart huffily scribbling the lines on a blackboard: "I will not eat things for money."
A unique concept? Well, why not turn to the pages of the best of The Broons and Oor Wullie from the 1950s and you will unearth the latter mimicking a variation on that very ploy by swallowing a shilling to hoodwink his buddies.
It's remarkable how much things have changed since the initial launch of the Sunday Post Fun Section in 1936 through to the wonderfully-depicted visions of Desperate Dan sinking U-boats in the 1940s, Paw and Granpaw Broon reacting incredulously to the arrival of teddy boys in the Fabulous Fifties, and Oor Wullie actually contemplating the dread prospect of romance in the Swinging Sixties.
Then suddenly, at 62, Watkins was gone and gradually, people began to realise the qualities of the genius who had been in their midst.
The journalist and author, George Rosie, was one of the multitude who marvelled at his work. He said: "The fact is that Dudley Watkins was a major figure whose sheer brilliance has never been properly recognised.
"He crossed all barriers, he transcended all boundaries and he had the great gift of being able to make you laugh. And he was incredibly prolific with it."
Just how prolific is almost breathtaking. There were illustrated versions of Treasure Island, Oliver Twist, Robinson Crusoe, King Solomon's Mines and Kidnapped.
And numerous postcards, calendars, annuals, summer specials, Biblical depictions and nativity scenes.
An intensely serious young man when he first arrived in Dundee at the age of 18 in 1925, he's remembered as an enigma wrapped inside a riddle.
He left Nottingham even though the local educational authority had decided, while Watkins was still at school, that he was "an artistic genius for his age?"
Then he toiled for almost 10 years as an anonymous draughtsman, supplementing his modest wage by teaching life-drawing at Dundee Art College.
Curiously, too, his cartoon protagonists never exude piety or sanctimony – on the contrary, school swots and prissy ministers are regularly pilloried and lampooned.
Yet their artist was brought up in a strict Baptist household, and Watkins was never happier than during his infrequent opportunities to escape on expeditions to the Holy Land, where he and his wife Doris (whom he met as a member of the Church of Christ in Dundee) could discuss the Gospels and preach to disadvantaged children.
Watkins spent the Second World War in a Fife-based Home Guard company, clock-watching on duty and proving much more valuable when away from the Dad's Army tableaux of rules and regulations, involving gas-mask training and watching out for strangers or black-marketeers.
Typically, though, one would never have guessed his mundane role from the vivid strips of Spitfires, bomb shelters, and patriotic pieces of Nazi-bashing which stamped his work from that period.
But it was the humour and anarchistic streak which stuck out. Watkins was the man who produced such a memorable seam of images over 40 years and whose lustre shines as brightly as it did at the apotheosis of his powers.
The tour de force was Oor Wullie, the larrikin customer, perpetually tormented by his conscience, before stealing another cake or breaking another window, and prone to dreams about nocturnal visits on Hogmanay from talking giant feet and angry rabbits.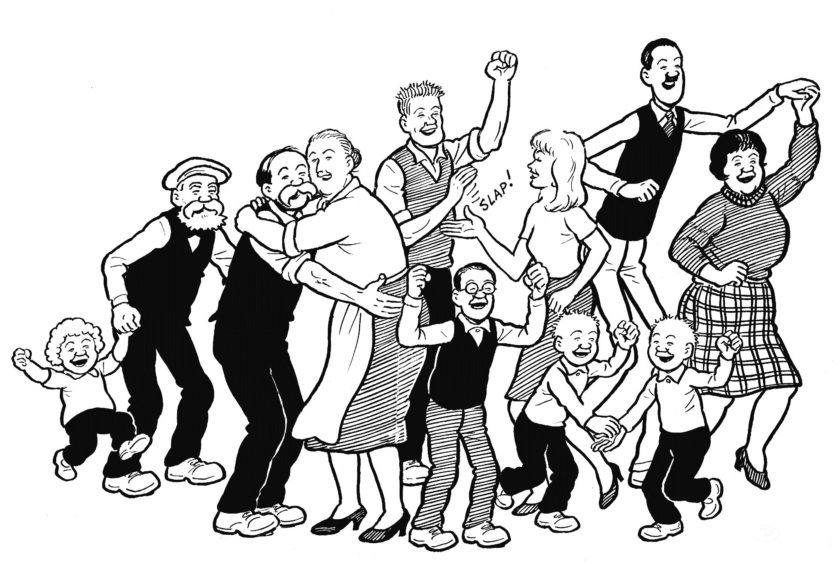 The contradictions in Watkins' life are boundless. Rather like Arthur Conan Doyle, who lamented how Sherlock Holmes' fame superseded his (now-ignored) historic novels, immortality arrived by an unorthodox path.
The Watkinses had one son, Roger, who went to Fettes College and became a doctor. But Dudley's fame will exist forever, thanks to a spiky wee lad who's still sitting on a bucket and plotting new ways to trick PC Murdoch.