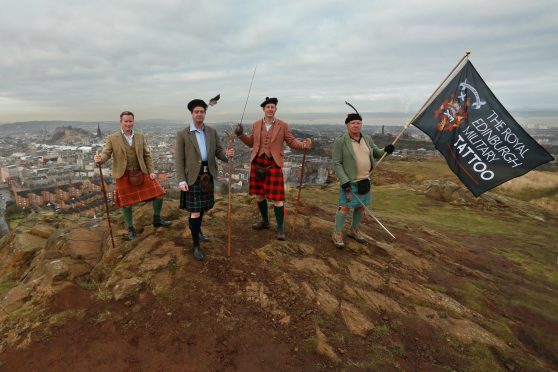 Scottish clan chiefs are sending out a rallying call to kilted clansmen to join them at The Royal Edinburgh Military Tattoo in August as the theme of the event this year is to be Splash of Tartan.
Performances will have a strong clan content in addition to the traditional military themes and organisers have invited the chiefs to lead their retinue on to the esplanade at the start of the show where they will take a ceremonial dram with the Pipe Major.
The tattoo has reserved tickets for the clans to buy for each performance to ensure that as many tartan-clad clansmen attend as possible.
Jamie Macnab is co-ordinating the involvement of more than 50 clans and families – that's more chiefs committed than mustered for Bonnie Prince Charlie – and expects more to join in once news gets further afield.
"This is a once in a lifetime opportunity for clansmen not just to watch the tattoo, but to be part of it," said Mr Macnab. "It has already generated considerable interest from clans and family societies both in Scotland and abroad. We hope it will also attract those who aren't members of a clan or family association to put on their kilts and to join in on their own clan's night."
Anyone who has a kilt and is interested in participating should e-mail info@clanchiefs.org.uk or go to the website www.clanchiefs.org.uk to find out how to contact their own clan.