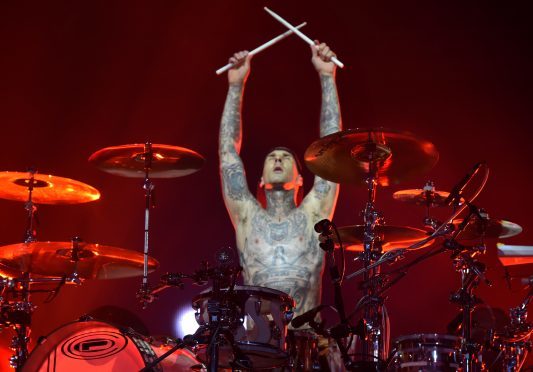 American pop-punk trio Blink 182 were at the AECC last night promoting their acclaimed and chart-topping comeback album California on their first tour with guitarist and vocalist Matt Skiba, who replaced Tom DeLonge in 2015.
Live music has a wonderful way of bringing people together. Kids, teenagers and older folk (many dressed as teenagers) were brought together through a love of snappy, punky tunes.
It was a busy stage last night with two support acts. First up the delicately named Front Bottoms, an indie rock duo from New Jersey. Perhaps it was the confidence that so many North American musicians ooze that meant that, by the end of their anthemic set, guitarist and vocalist Brian Sella and drummer Matthew Uychich had won over the sizeable crowd.
Before you could say "queue for the bar", Brit singer-songwriter Frank Turner and his band the Sleeping Souls skipped onstage. Former singer with punk band Million Dead, Turner delivered a rousing, folky, almost Springsteen sounding set that surprised many in the crowd.
The "drop curtain" opening to a gig is usually a good sign, and so it proved as the headliners appeared on a stage set that was more Kiss than The Ramones, with roasting pyros and dry ice.
It is two years since founder member DeLonge left and Matt Skiba came in, and the band have gelled well.
New songs from the California album, such as Bored To Death, were aired last night alongside a big chunk of the band's back catalogue – and I mean a big chunk. With most songs being only three minutes or so, it was a hefty set list that the trio roared through in 75 minutes.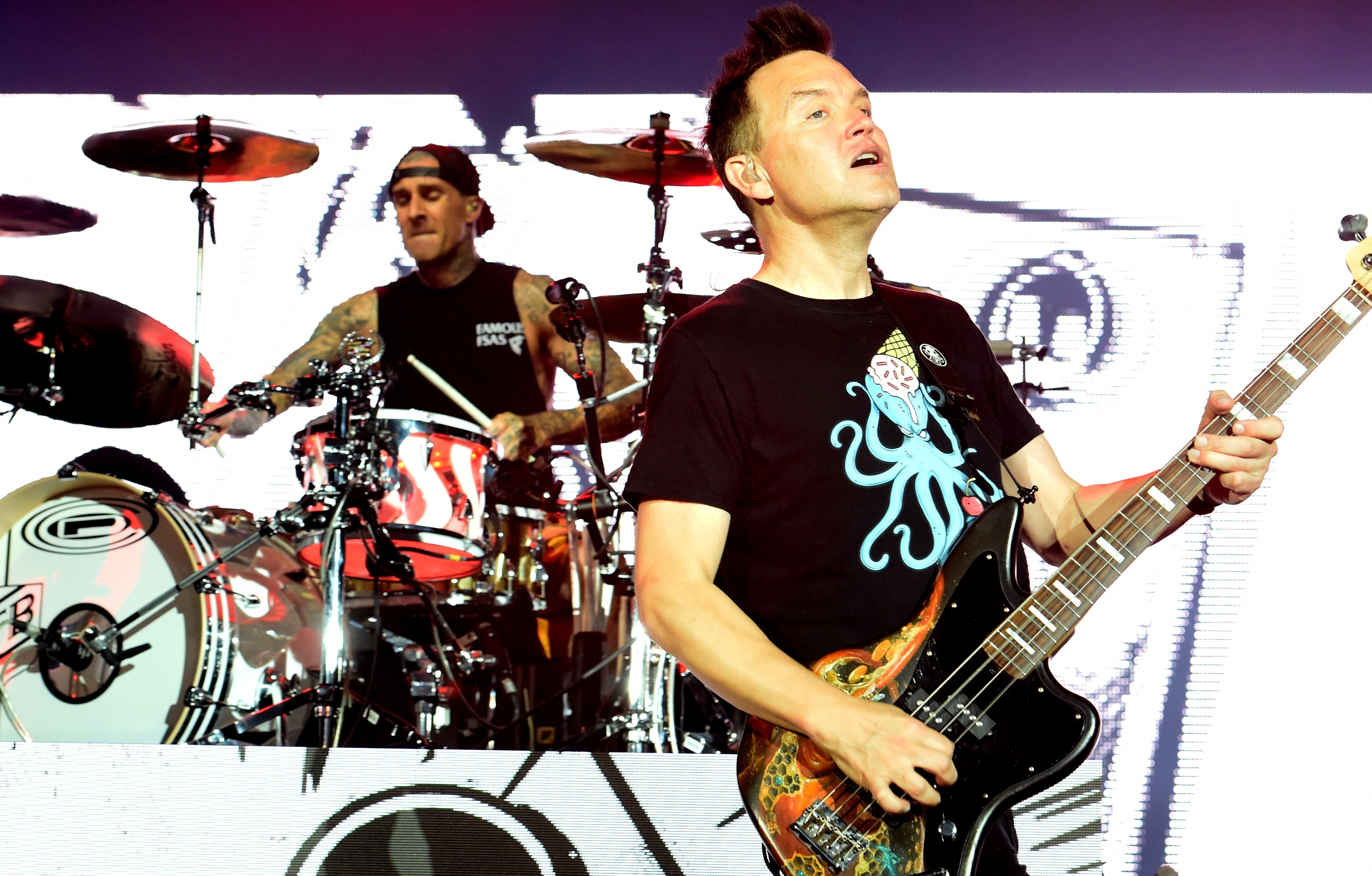 It doesn't seem possible that Blink 182 have been around for 25 years, so it shouldn't be a surprise that the songs really mean something to the folk in the arena. The band clearly sense this too, and there is plenty of mass singalongs, especially during All The Small Things.
There's lots to see too. Drummer Travis Barker catches the eye; the engine room that drives track after track.
He is on a riser with cameras around him that allow the audience to see the sweat an of a dynamic, physical performance, even if his timing is off at times. But it is his 13-year-old son Landon, who takes over on the kit at the end, that draws the biggest roar of the night. Terrific.