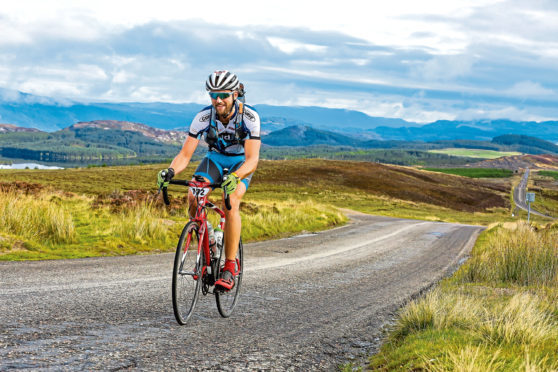 A new outdoor adventure race visiting 10 whisky distilleries could be Scotland's most demanding "pub crawl".
The 60-mile long event, called Project: Tour of 10 Malts, is a multi-sport contest which hops between the Scottish islands of Jura and Islay via kayak, road bicycle and on-foot trekking.
Organised by UK firm Rat Race Adventure Sports it's due to take place for the first time from July 13-15 this year.
And runners can raise a glass to the fact that the route also happens to take-in ALL of the distilleries on the islands… provided you can overcome the tough terrain before closing time.
The adventure is part of Rat Race's new year-long Project: Explore, a series of monthly challenges in stunning locations.
Rat Race founder Jim Mee said: "Project: Tour of 10 Malts is all about covering distance and joining the dots on the world's most famous whisky islands.
"This exceptional package mixes trips to these historic landmarks with short trekking stages and serene sea kayaking in some of the most stunning landscapes Britain has to offer. Most of the distilleries are on the shores, which means sea stages are necessary to get to our destinations on these wonderful inner Hebridean islands.
"Depending on the currents, we may even inter-island 'hop' from Islay to Jura twice.
"Of course, I would hope that these amazing outdoor activities provide the real challenge for those who sign up to Project: Tour of 10 Malts.
"But, undoubtedly, visiting the distilleries is an obvious attraction and one which may inspire people to dig deep when faced with the more physically demanding elements.
"Overall, Project: Explore is packed with incredible challenges but ones which are hugely satisfying for those who overcome them. "
Participants will need to be fit and also not too keen on overindulging in the good stuff…
"This isn't about getting sozzled," said Jim.
"You'll struggle to complete the journey if you're nursing a hangover from the night before. But by utilising the distillery-to-distillery format you can make your way through one of the most picturesque and challenging landscapes the UK has to offer.
"We also like to think that any good journey involves meeting new people and making new friends along the way. That sense of camaraderie and community is part of the entire Rat Race ethos.
"And there's no better way to share your experiences at the end of an exhausting day than with a wee dram in your hand."
Project: Tour of 10 Malts is priced at £449 per person. Other explore challenges are priced between £199 and £799. Contact: http://ratrace.com/projectexplore/