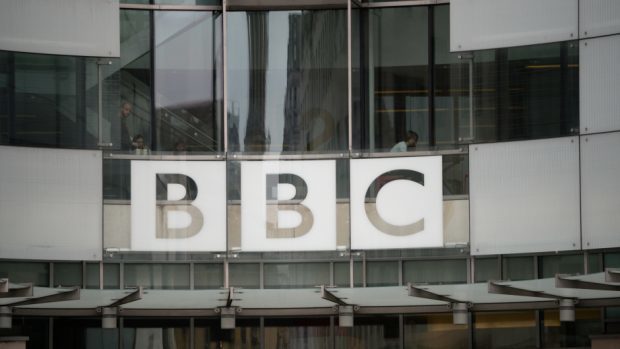 Several of BBC Scotland's best known presenters are leaving the organisation amid a massive cost-cutting drive.
Gordon Brewer, the frontman of Newsnight Scotland and Sunday Politics, is quitting, as are the news anchors Bill Whiteford and Isabel Fraser, according to an article in The Times.
Long-serving correspondents Gillian Marles, Reevel Alderson, Kenneth Macdonald and David Allison have meanwhile accepted voluntary redundancy offers.
The mass exodus comes as BBC Scotland looks to cut its budget by around £6.2 million by April.
Those leaving the newsroom are among about 20 departing the public service broadcaster this month.
Other departures from BBC Scotland include political editor Brian Taylor, who has already announced his retirement.
And director of BBC Scotland, Donalda MacKinnon, has stepped down and is to be replaced by Steve Carson on Monday.
Figures published last month have shown that the £44 million BBC Scotland channel costs more per viewer than any of the broadcaster's other stations.
The Times article suggested that high production costs being racked up by shows like The Nine, which have been met with poor viewing figures, had contributed to need for savings.
An insider claimed that the ratings for the Scottish station's flagship show were "disastrous", with some editions being watched by fewer than 4,000 people.
But the BBC insisted that the channel, which was launched last February amid much fanfare, is exceeding expectations.
A spokesman said: "Viewing figures for the BBC Scotland channel are above the BBC's own projections and in line with those of the independent regulator Ofcom.
"Outside of the five main channels, BBC Scotland reaches more viewers than any other digital channel in Scotland.
"The Nine averaged a weekly reach of 170,000 individuals across 2019.
"It is extending the reach of BBC Scotland news and is bringing in new, younger audiences and continues to receive positive feedback for the quality of its content."
Since 2017, the BBC has been working on a five-year plan to achieve £800m worth of savings before 2022 in light of the freeze on licence fee costs.
Added pressure from the coronavirus pandemic has led to the broadcaster targeting an additional £125m reduction in outgoing costs before the end of the financial year, largely due to falls in licence fee collection and commercial income.
A BBC spokesman said: "The director general has previously said the public service headcount will be smaller.
"Earlier this year the BBC invited public service staff to express an interest in voluntary redundancy. This process will help ensure the BBC meets the challenges of a fast-changing media environment within its financial parameters."