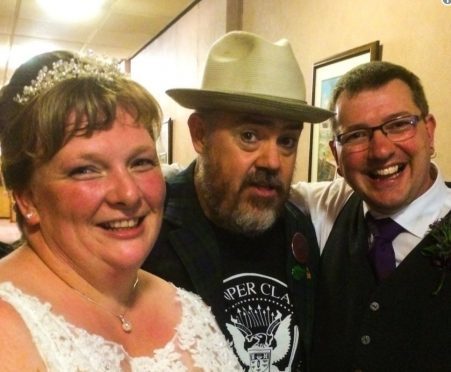 A couple from Lerwick enjoyed an unforgettable bonus when one of their friends arranged for renowned UK comedian Phill Jupitus to gatecrash their wedding at the weekend.
Neil and Valerie Inkster, who tied the knot at the Shetland Museum and Archives, are fans of the comic and would have been at his stand-up gig at local venue Mareel that night if it hadn't been for a more important engagement.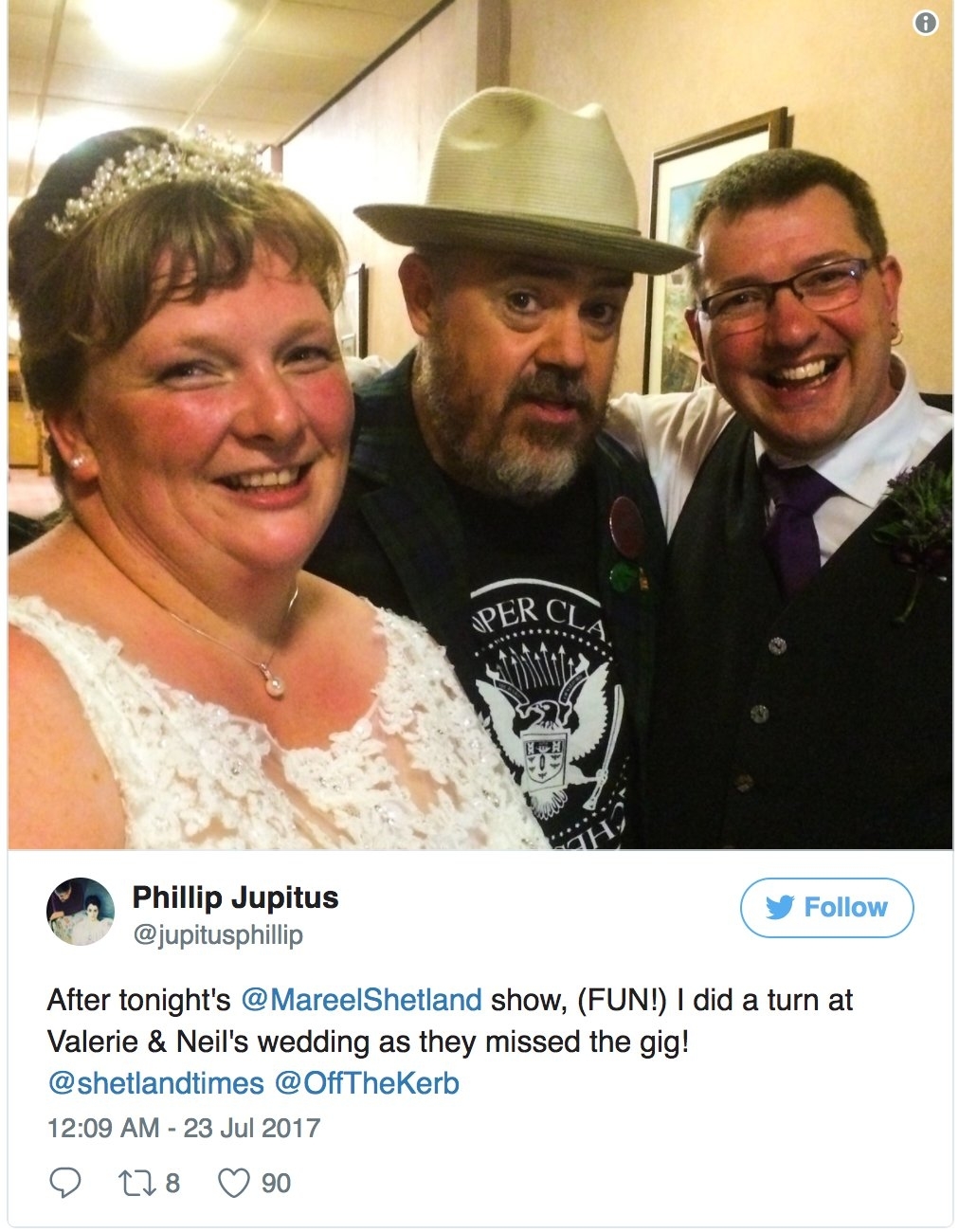 Their friend Mags Waldie, from Universal Stores, had contacted them when the show was first announced to see if they wanted to go, before they realised the clash. She decided to get in touch with local promoter Davie Gardner on the off chance that he might be able to pay the happy couple a visit.
"It was certainly a bit of a surprise, the last thing you're ever expecting!" Neil said.
Following supper at the evening reception in the Shetland Hotel, Neil and Valerie were ushered to the middle of the floor and "we thought they were going to make us do some sort of weird dance or forfeit" only for Jupitus' arrival to be announced.
"He did a couple of jokes from his routine that he was doing, a bit of a poem for the bride and groom. It was absolutely brilliant – so off the cuff, not something he could prepare for, something that he had just made up on the spot," Neil said.
On his Twitter page on Sunday, Jupiter posted: "After tonight's Mareel Shetland show, (FUN!) I did a turn at Valerie & Neil's wedding as they missed the gig!"
He said on Monday: "A very resourceful member of Valerie and Neil's wedding organiser knew that they were fans of mine.
"They had already booked their wedding before I announced my gig at Mareel. So their mates tracked me down via Davie Gardner, my Shetland fixer. So I went along and read a poem out and gave a toast during a ceilidh. I haven't invoiced them yet."