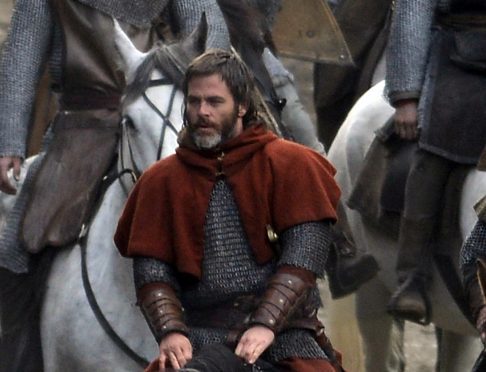 Hollywood hunk Chris Pine was today spotted on the set of the new Netflix big-budget movie Outlaw King.
The film star, 37, who plays Robert The Bruce in the period drama, was spotted with his film crew outside Glasgow Cathedral.
The crew brought medieval armour and horses to the 800-year-old building as they shot scenes for the upcoming drama.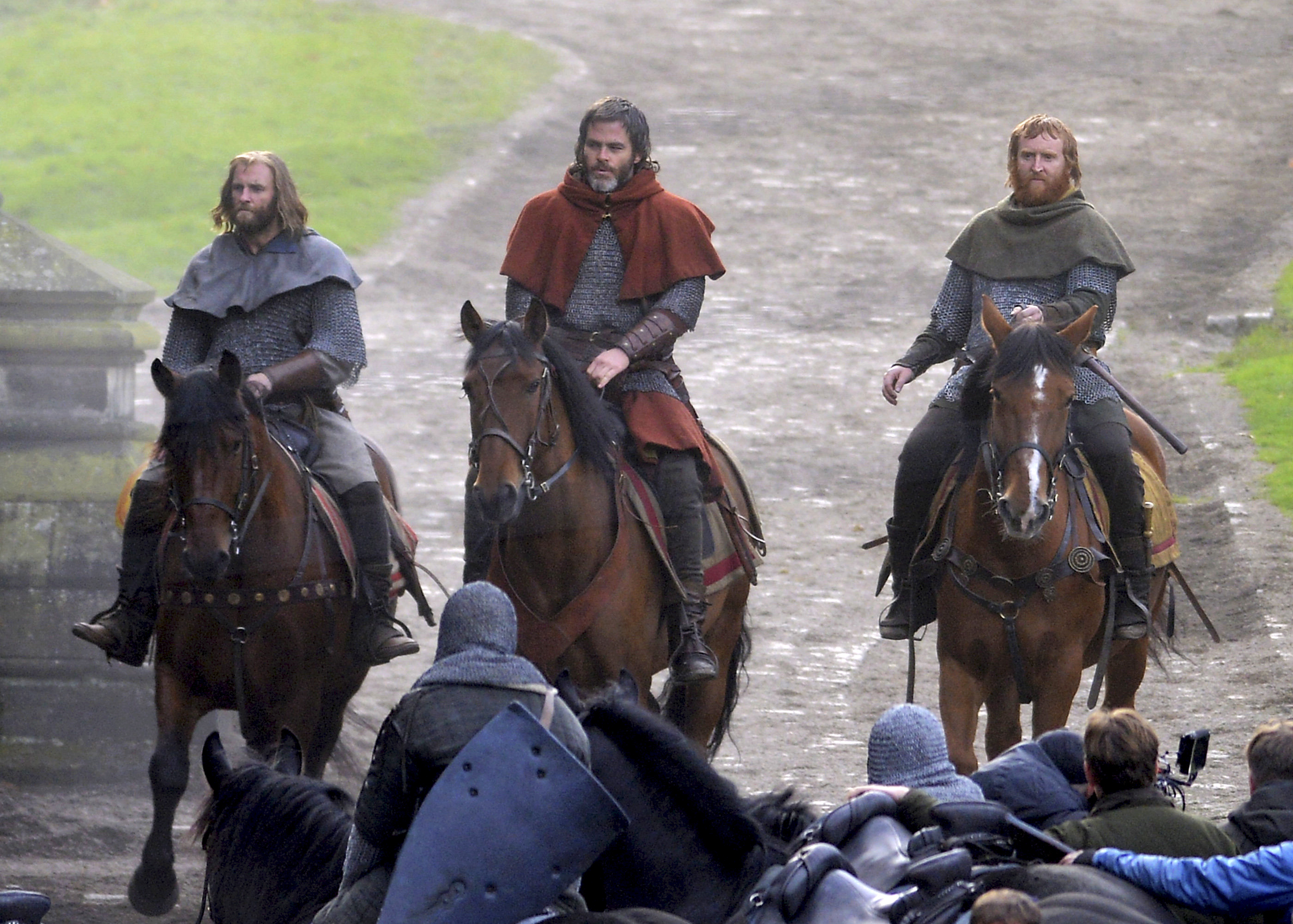 Based on the tale of Robert the Bruce, the epic tale will feature Star Trek's Chris Pine alongside Avengers star Aaron Taylor-Johnson.
The epic movie focus on Robert's clashes with the English Army and is expected to be released next year.
Filming for the movie got has also taken place near Linlithgow, West Lothian, and is expected to continue at various locations across Scotland until November.
Oscar-nominated Scottish film director David Mackenzie, known for directing Hell or High Water, will write and direct the film.
The movie is described as "a true David and Goliath story of how the great 14th Century Scottish 'Outlaw King' Robert the Bruce used cunning and bravery to defeat and repel the much larger and better equipped occupying English army."