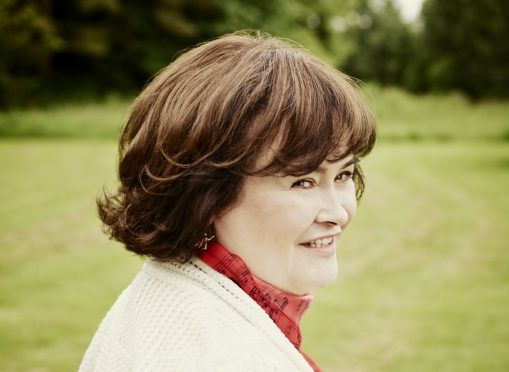 She is one of Scotland's most famous voices.
And now, Susan Boyle has spoken about her desire to help a cancer charity as she prepares to parade her talents in Aberdeenshire tomorrow.
The singer, who has recorded a string of best-selling albums after bursting into the spotlight on Britain's Got Talent, will join a candlelit vigil and "service of hope" at Udny Green Church.
Lightbearers will be given a candle to light up the village green at 3pm, before a service in the church from 4.30pm.
Boyle will perform a variety of songs at the event, organised by Eat on the Green chef Craig Wilson, to boost Friends of Anchor.
She told The Press and Journal: "It's a tremendous honour to be asked to help raise funds and I am really looking forward to performing at the church.
"It's a fantastic charity, which helps cancer and hematology patients and raises money for the latest equipment and provides extra care for patients.
"The entire afternoon will be absolutely beautiful and I cannot wait to see human anchor of light.
"I just hope everybody is feeling generous, because the charity deserves all the support it can get."
As somebody who enjoyed global success with "I Dreamed a Dream", Ms Boyle has graced stages all over the world and loves the festive season.
She said: "In terms of my favourite songs, Silent Night is right up there and I love O Come All Ye Faithful, but I also like the songs that the wee ones sing…you can't beat a bit of Jingle Bells.
"There's nothing better than seeing the weans' faces at Christmas, taking in all the magic and excitement, so I really enjoy the fun songs as well."
As for her own plans for the Yuletide, Ms Boyle revealed she will be doing the rounds in her hometown of Blackburn, West Lothian before heading back to the studio for her upcoming album.
For more information www.eatonthegreen.co.uk/anchoroflight