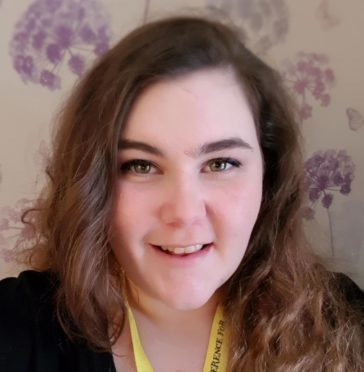 Emma Legdon reflects on her time as a Digital Applications apprentice with inspirational Aberdeen-based children's hospital charity, The ARCHIE Foundation.
I love getting out of bed in the morning knowing that the work I do is having an impact on families across Scotland.
A few years ago, I found myself struck by the dilemma many young people face when they leave school. What should my next step be?
It didn't take long to figure out what I wanted to do. With digital skills in such high demand, I knew I wanted to expand my knowledge of tech and learn as much I could.
So with an interest in technology and a passion for learning new things I applied to do a Digital Applications apprenticeship with The ARCHIE Foundation.
I would never have paired a digital technology apprenticeship with a charity but it's a perfect fit for me. Every organisation needs digital people.
My Digital Applications apprenticeship has been fascinating. It has increased my confidence in using digital applications in the workplace and has helped me understand exactly how systems work and how to use them.
So far, I have completed my PC Passport course, which took me through the ins and outs of Microsoft Office applications. I have also done my Office System User course, which teaches how networks and servers work, and I have completed my heath and safety unit.
To anyone wondering what to do with their career, I couldn't recommend a digital technology apprenticeship more.
It is a fantastic way to learn new things whilst gaining real-life work experience. There is so much opportunity to meet interesting, like-minded people at lectures and classes, as well as at work.
I am still doing my apprenticeship and am now working as a Donor Care Assistant, helping with the charity's central admin systems. This role involves banking donations that come in, working with online reports and doing hand written thank you cards for all donations.
I really enjoy working at The ARCHIE Foundation as I am hugely inspired by the incredible work it does.
Every year we make a difference to the healthcare of nearly 200,000 sick children by providing support to struggling families, creating amazing hospital environments, buying toys and funding research.
I enjoy working in a role that allows me to tap into my digital skills while giving something back and making a difference to the lives of other people.