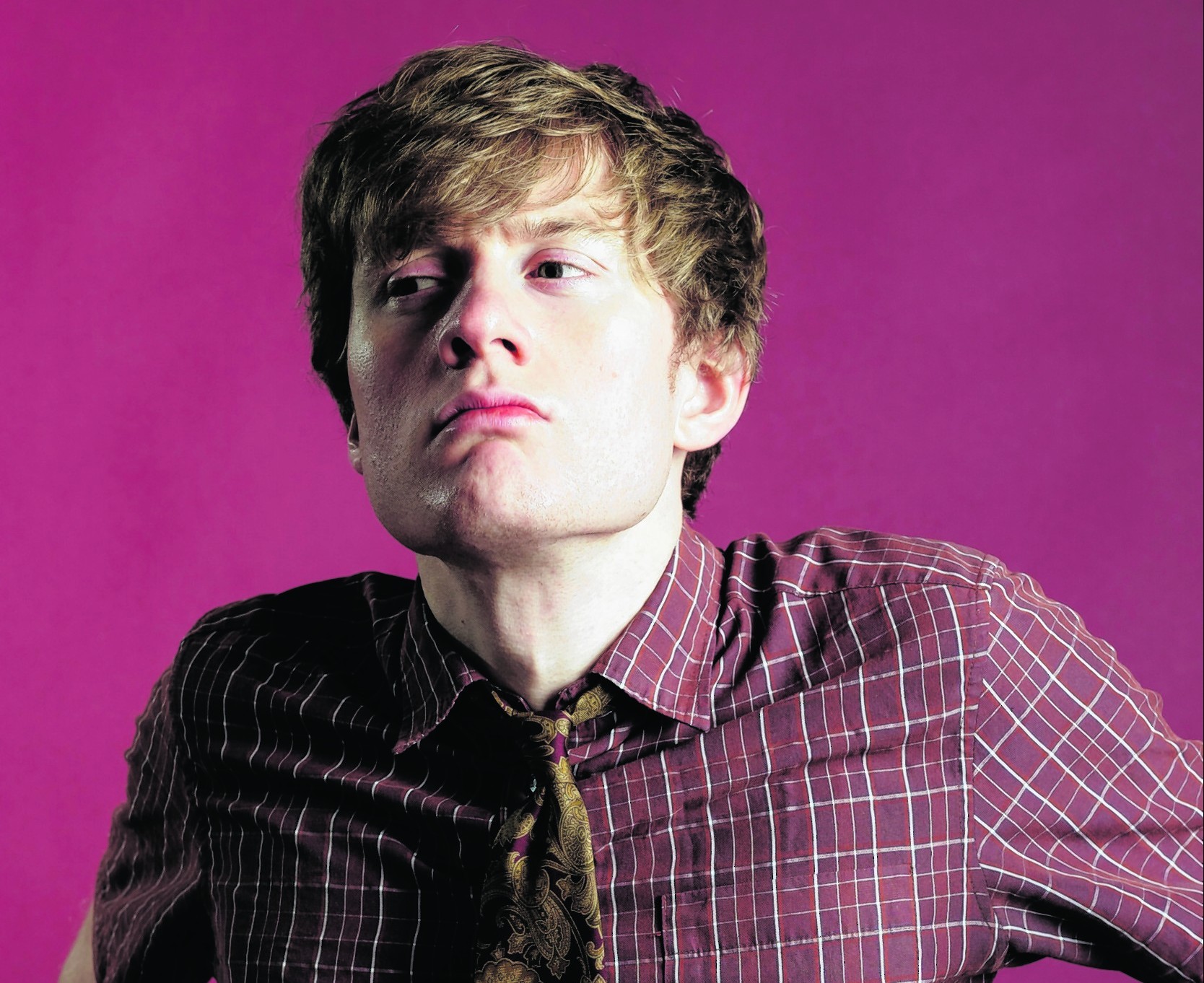 Your Weekend speaks to funnyman James Acaster as he prepares to take his newest offering, Represent, to the Granite City
James Acaster is touring the UK currently with his latest show, Represent.
Focusing on his time spent on jury service for a murder trial, it is squaring up to be the must-see show of the year. James has quickly established himself as one of the most distinctive and brilliant young comedians of his generation, already having amassed a plethora of awards and nominations.
As well as his glowing stand-up career, James has made several television appearances on the likes of Have I Got News For You, Mock the Week, 8 Out of 10 Cats, Never Mind the Buzzcocks and Russell Howard's Good News.
Your Weekend caught up with him as he prepared to head to the north-east.
HI, JAMES. YOUR SHOW IS CALLED REPRESENT, CAN YOU TELL US WHERE THAT CAME FROM?
Because it sounds mega gangsta and because I talk about courtroom issues in the show and if you're in court then you better get someone to represent you. Plus, the last show was called Recognise, so I thought it'd be cool to call this one Represent. So many reasons.
IS THERE ANYTHING UNUSUAL THAT YOU CAN'T LIVE WITHOUT WHEN TOURING?
A bow and arrow for protection. We're going all over the UK, so you can never be too careful.
LAST YEAR, YOU REVEALED YOU WERE AN UNDERCOVER DETECTIVE. THIS YEAR, YOU'VE BEEN ON JURY DUTY. THERE'S A DEFINITE CRIME-FIGHTING THEME EMERGING HERE. SHOULD WE EXPECT THIS TO CONTINUE?
You can expect this to continue for one more show. This is the second show in a crime-fighting trilogy, not that you need to have seen the first one to understand it.
MAROON SEEMS TO BE YOUR OUTFIT COLOUR OF CHOICE FOR THIS YEAR'S SHOW, IS THERE ANY REASONING BEHIND THIS?
Yes, but you will have to do some detective work. Basically, watch the show, listen out for when I mention something being red, then go home and Google why that thing is red and you will know the answer to your question.
WE'VE BEEN SEEING MORE AND MORE OF YOU ON THE TELLY RECENTLY, HOW DOES TV WORK COMPARE TO BEING ON THE STAGE?
They are different, of course, and that's what makes them fun. On TV, you get to work with a lot of other comics, whereas live stuff is usually just you on your own. Plus, it's OK if you eff and jeff live.
YOU'RE KNOWN FOR YOUR ABILITY TO WORK A CROWD, WHAT WOULD YOU SAY IS THE KEY TO TACKLING A HECKLER?
Pepper spray.
IN YOUR SHOW, YOU TALK ABOUT PARTICIPATING IN A SECRET
SANTA GIFT SWAP. WHAT IS THE STRANGEST GIFT YOU'VE EVER RECEIVED?
I have been very lucky with Secret Santa and always get picked by the generous person who goes over the budget and buys you the best present. Non-Secret-Santa-Wise, I once received a skull.
THE SHOW FEATURES THE BIZARRE CUSTOM OF THE CHRISTINGLE. DO YOU HAVE ANY OTHER MEMORABLE CHRISTMAS TRADITIONS?
In the Acaster house, we eat avocados stuffed with prawns in a garlic mayo. And then we chase a blindfolded reindeer round the garden.
NOW FINALLY, CAN YOU DESCRIBE YOUR COMEDY IN SIX WORDS?
Just telling it like it is.
James Acaster will perform at Aberdeen's Lemon Tree on November 26.