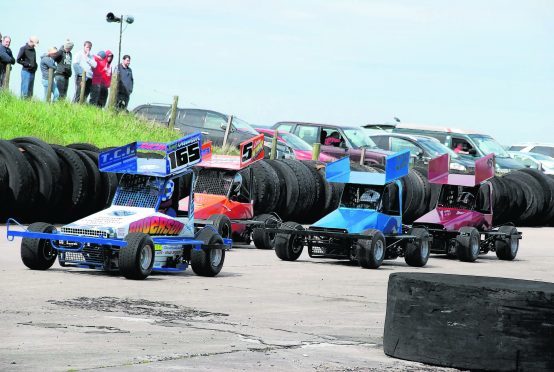 Bill Barrack is the chairman of Crimond Stock Car Club. The 59-year-old has been on the committee since 1986 and has been interested in motors and dismantling engines for as long as he can remember.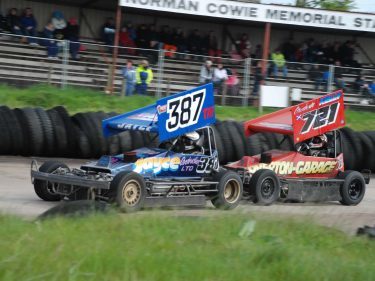 HAVE YOU ALWAYS BEEN INTERESTED IN MOTORS? Since as long as I can remember I have always liked to dismantle and re-assemble things and always been interested in anything with an engine, petrol or diesel.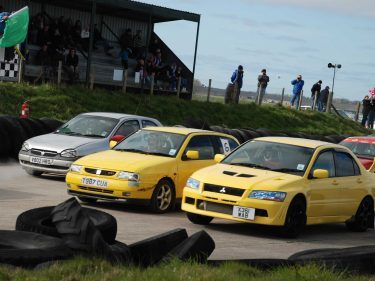 TELL ME A BIT ABOUT CRIMOND RACEWAY? Crimond Stock Car Club was founded in June 1970 by some local drivers who had been competing at the Garlogie track, west of Aberdeen. This track stopped operating in the late 1960s and some drivers approached the late Norman Cowie about the possibility of running a track somewhere on the Crimond airfield site. We are run as a club with elected members with myself as chairman and 10 committee members who carry out the running of things. We are a member of the Oval Racing Council International (ORCI), which is the governing member of most of the short circuit stock car race tracks in the UK and operate under their guidance.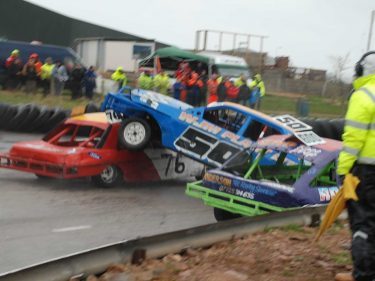 WHAT IS STOCK CAR RACING? Stock car racing started in the 1950s with normal road cars and got their name from the cars having to be stock or standard manufacture. Things were basic to start with but then some promoters found that money could be made from this new sport and more and more purpose-built tracks appeared around the country. There are still quite a few club-run tracks run by the drivers for the drivers on the go around the country, but with all the health and safety required these days some have fallen by the wayside.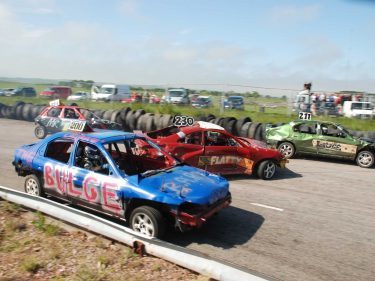 IS STOCK RACING POPULAR? The sport of stock car racing is very popular with some of the younger spectators, especially the contact banger formulas we have at Crimond raceway. Once they have been, they usually want to come back and see all the crashes, and of course this brings the parents and family members along to. As with most sports, it can look quite easy when watched from the outside but actually taking part can be quite a different matter. Once you have had a go it can take hold of you and you're hooked for life, as they say.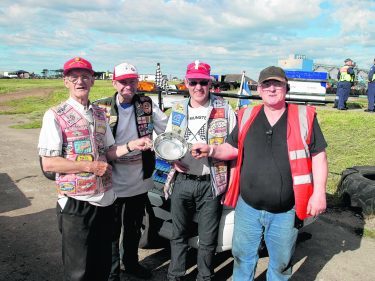 TELL ME A BIT ABOUT THE CARS? When the sport started is was just normal everyday cars, stripped out, glass removed and a bit of a roll cage fitted and away you went and crashed into one another. This basically still happens in our banger formulas, which would be the cheapest formula to start in. As with all sports, things have moved on and we have quite a few formulas to compete in.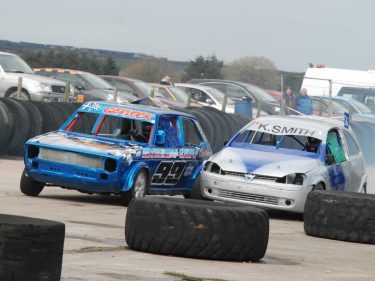 IS THIS FOR FAMILIES? The sport appeals to all ages and is a great family day out, plenty of crashes for the kids, and some adults, with fast, close racing in the senior formulas.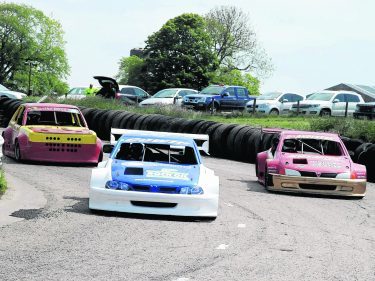 WHAT IS IT ABOUT STOCK CAR RACING THAT IS DIFFERENT FROM NORMAL MOTOR RACING? Spectators can go and speak to their favourite driver in the pits and when spectating you can more or less see the entire track at once. It is also a type of motorsport that the general public can go and try quite easily as opposed to the bigger full-circuit type racing.

WHY DID YOU GET INVOLVED? I used to spectate at the Cowdenbeath track, in Fife, and then I used to help out a workmate when he raced a hot rod in the late 1970s, but in 1981 I built a car for my sister-in-law and myself to share and that was that.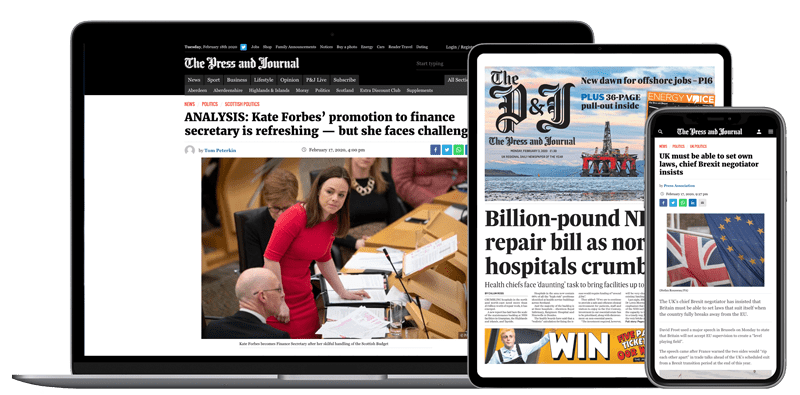 Help support quality local journalism … become a digital subscriber to The Press and Journal
For as little as £5.99 a month you can access all of our content, including Premium articles.
Subscribe