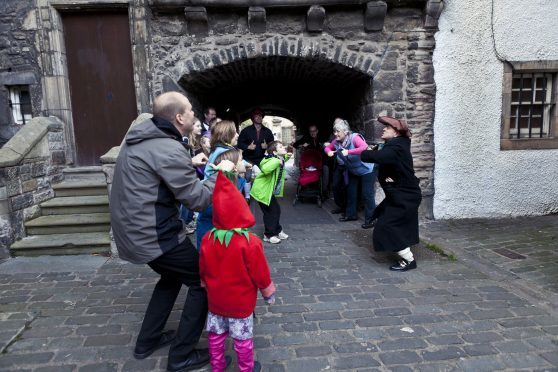 Scots have a long lineage of being storytellers of the highest order, as well as always being welcoming to the world, with arms wide open to embrace cultures, learning from the diversity and experiences of others. A nation of dreamers which, to paraphrase Shakespeare, may be small but is mighty.
The power of dreams is something we cling to as it can lift you out of time and place, transporting you to far-off lands through the simple pleasure of engaging in the transformative skill of live storytelling.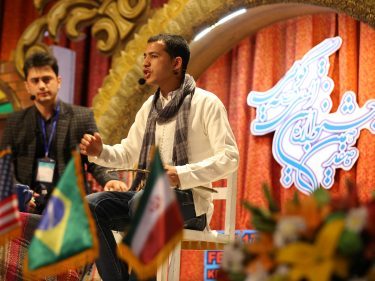 Taking Festival of Dreams as its theme is this year's Scottish International Storytelling Festival, which takes place from October 21-31 in Edinburgh but also has lots of events taking place throughout the country.
It will see local traditions intertwining with those from the Spanish-speaking world, with guests from Spain, Central and South America spinning fantastic tales and sharing colourful visions of the future. Other guests hail from Finland, Jamaica and Brazil, telling tales old and new, little-known and well-loved.
"Storytelling has the power to connect across borders of culture, race, class, religion and politics," said festival director Donald Smith.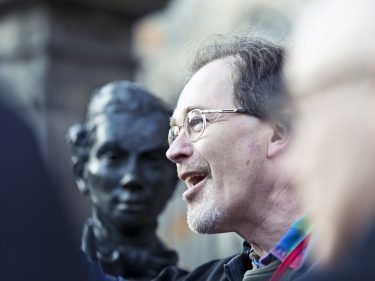 "Imagination is the power to dream something different, daring to trust in our dreams and make them real. Without dream lives we are pale shadows of ourselves, and this year's festival nourishes our dreams, both personally and collectively."
The festival presents a vibrant programme of live storytelling, talks and family shows, sending stories spilling out from the festival hub at the Scottish Storytelling Centre, with 72 events in Edinburgh and 41 events throughout Scotland including Aberdeen, Dundee, Campbeltown and Orkney.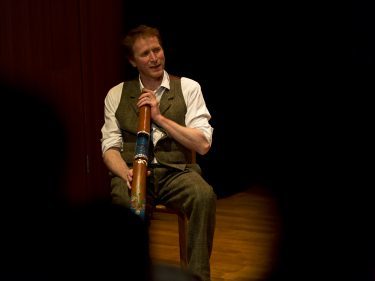 From Scotland to South America and back again, the stories will transport you from Colombian beaches to Peruvian villages, including Mary Kenny and Daniel Hernández who share the story of the border shepherds and sheep farmers who sought a new life in South America during the 19th century, or Ruben Corbett's double cultural background as he treats us to little-known tales from Mexico and Panama.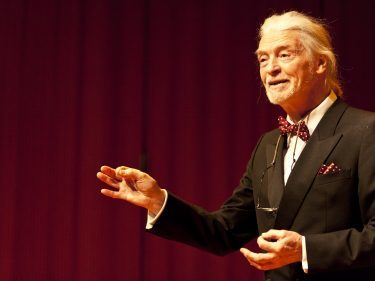 Visitors can experience a true ceilidh approach to storytelling at Open Hearth, a daily event at the Storytelling Centre featuring storytellers from around the world – the perfect way to end your day. The mid-week Dream Feast, with storytelling, music and accompanying multi-cultural buffet, promises to serve up tasty tales.
This year marks 400 years since the deaths of two of literature's greatest talents: William Shakespeare and Miguel Cervantes. Marion Kenny and John Kenny will pay homage to the English Bard with an oral rendition of Macbeth, Spanish performers David and Monma introduce Don Quixote to families in an imagination and dreaming workshop, while Dr Ted Bergman opens the festival with a keynote address dedicated to Cervantes, as dreamer, storyteller and creator of the most influential work of literature from the Hispanic world.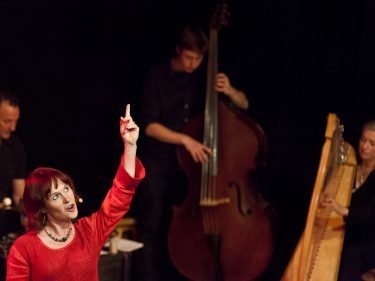 The festival offers a wealth of family fun and children's events across the city while also starting Halloween early with the Family Samhuinn, a brilliant afternoon of crafting, face painting, dancing and drumming on Saturday, October 29.
The following day, Guisers Galore presents the chance to learn a poem, song or dance before heading off on the Guisers Parade around the Old Town, while on Halloween itself young storytellers share scary tales of their own creation with the help of Tim Porteus and Michael Kerins.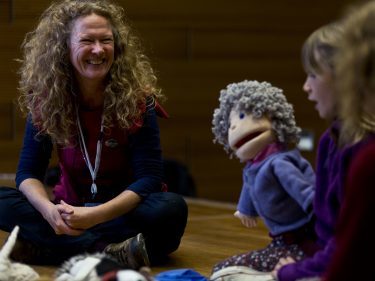 Festival on Tour events include:
DIARIO DA FLORESTA
THURSDAY, OCTOBER 27, 6.30PM (FREE). THE FOREST DIARY LINKLATER ROOM, KING'S COLLEGE, UNIVERSITY OF ABERDEEN
Brazilian anthropologist Betty Mindlin has worked with and on behalf of indigenous people in Brazil for many years. Join her as she shares some of the myths and traditions of the Suruí Paiter people from Rondônia in western Brazil, while insisting on indigenous rights with regard to land claims, healthcare and education. Further information: elphinstone@abdn.ac.uk
STORIES FROM COLOMBIA
THURSDAY, OCTOBER 27, 7.30PM (FREE). CAMPBELTOWN LIBRARY, AQUALIBRIUM, KINLOCH PARK, KINLOCH ROAD
Colombia is a tropical land that smells of coffee and blossoms with stories. Enjoy listening to its voices with storyteller Mauricio Patiño Acevedo. Pre-booking required on 01586 555 435.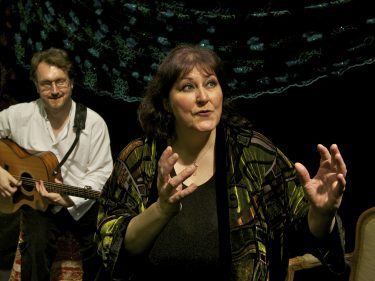 ORKNEY STORYTELLING FESTIVAL
OCTOBER 27-30
Enjoy a verbal feast of wonder, tales and myths that will take you on journeys to faraway places where the supernatural dwells. This year's storytellers are renowned for their ability to suspend reality and act as your guide to worlds of fantasy. First time visits to Orkney from Fran O'Boyle – who brings tales of Saxons, Vikings and the Celts – and Ana Maria Lines, who serves up storytelling steeped in the mythical world of the Amazonian rainforest. David Campbell is also a special guest, bringing his delightful Celtic myths and wonder tales, plus local tale weavers Fran Flett Hollinrake, Tom Muir and Erin Farley spread tales in open mic sessions encouraging everyone to share a story.
DUNDEE SENSORY STORY
FRIDAY, OCTOBER 28, 11AM (FREE). DALHOUSIE BUILDING, DRAMA STUDIO, ROOM 1S01, UNIVERSITY OF DUNDEE, OLD HAWKHILL, DD1 5EN, 11AM (TWO HOURS) FREE (DONATIONS WELCOME)
Find out about sensory storytelling and hear some traditional stories adapted for people with multiple learning disabilities, with hosts PAMIS and Tayberry Tales. For information visit www.pamis.org.uk or phone 07500 118 047.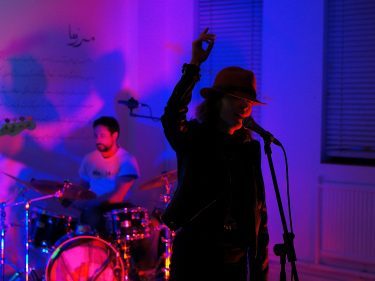 THE MAIDEN WHO ROSE FROM THE WAVES
OCTOBER 28, 7PM (FREE). THE CHAPLAINCY CENTRE, UNIVERSITY OF DUNDEE, CROSS ROW, DUNDEE
Journey to the Land of the Long Age Women, where an ancient Finnish tale of wonder will be weaved, with Finnish Rune singer/storyteller Anna-Maria Toivonen and Highland Perthshire-based storyteller Claire Hewitt. Organised by PAMIS. For information visit Claire Hewitt – storyteller@clairehewitt.co.uk or phone 07500 118 047.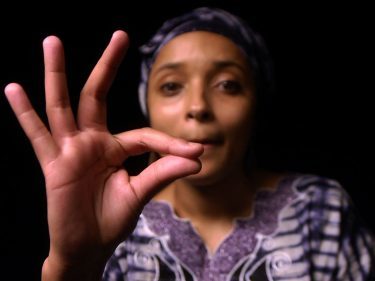 The Scottish International Storytelling Festival: Festival of Dreams takes place from Friday, October 21 to Monday, October 31. Further information at www.trac scotland.org/ festivals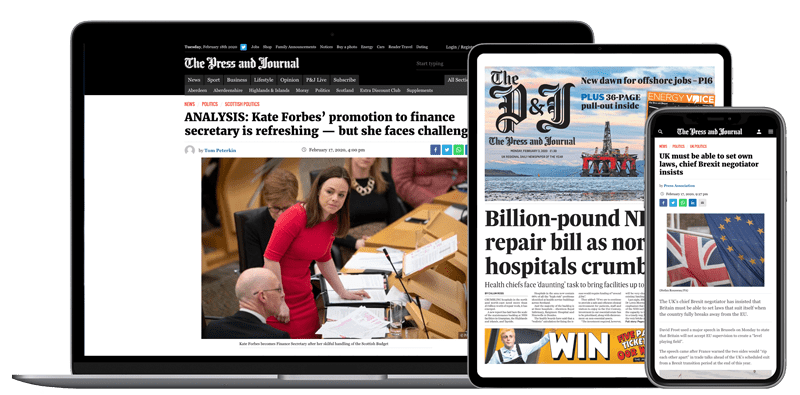 Help support quality local journalism … become a digital subscriber to The Press and Journal
For as little as £5.99 a month you can access all of our content, including Premium articles.
Subscribe