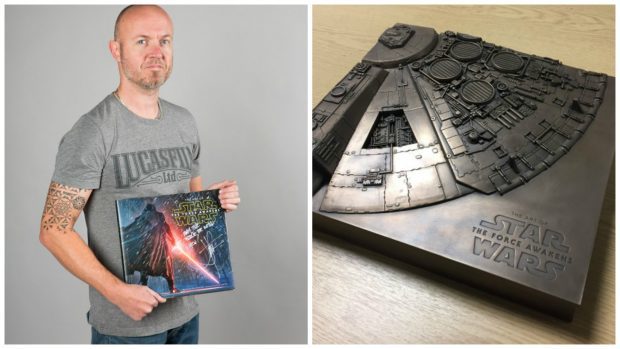 A prop maker and self-confessed Star Wars fanatic is giving one lucky fan the chance to own his one-of-a-kind autograph book.
The book includes the signatures of Mark Hamill, Carrie Fisher, Anthony Daniels and Kenny Baker from the original series, as well as new series' directors Gareth Edwards and Rian Johnson and actors John Boyega and Daisy Ridley.
Neil Ellis, from Hertfordshire, worked on last year's Episode VII and this year's Rogue One as a concept model maker and specialist in the costume FX department.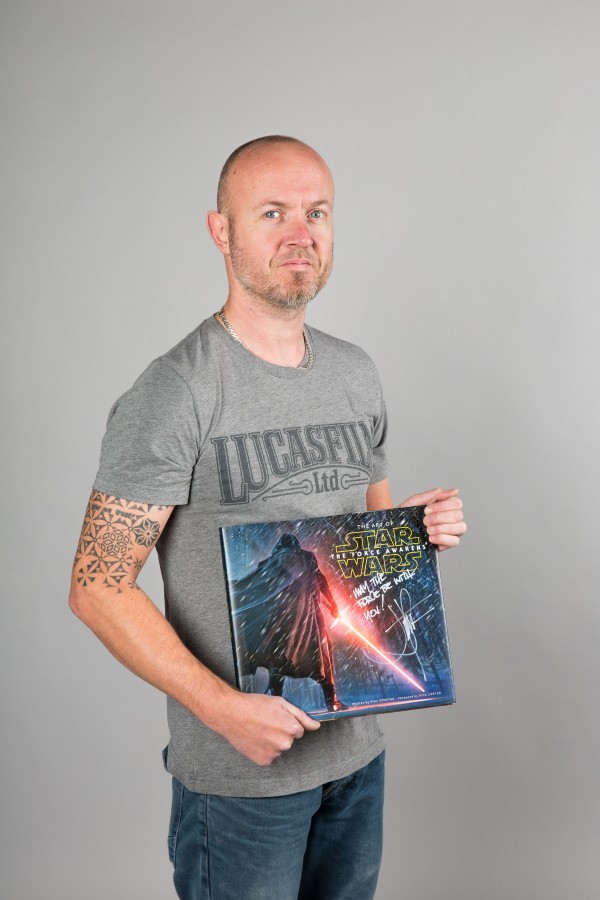 It was while working on the films that Neil came up with the idea to collect autographs and raise money for Sense, a charity which helps people with sensory impairments.
Neil, who spent eight months putting the book together, said: "It dawned on me that kids who are deafblind will never be able to appreciate all the things that make Star Wars so amazing.
"I know it's the least of their worries but it's just another thing that they must miss out on.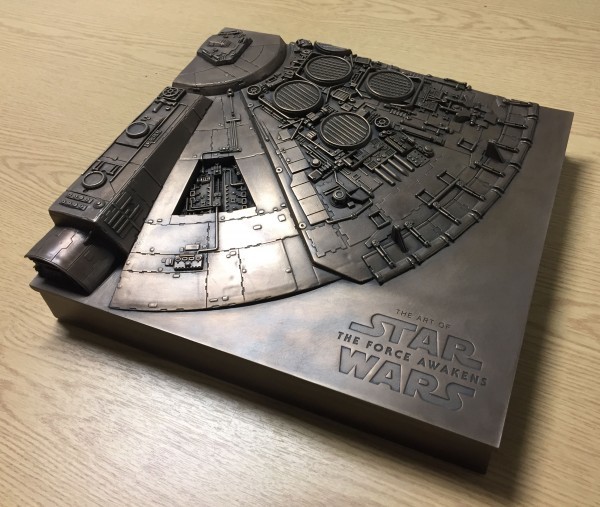 "I'm working in such a creatively rich environment, I couldn't imagine not being able to appreciate the visuals of movies and their soundtracks."
Instead of auctioning the book, which comes in a bronze case Neil designed himself, he wants every fan to have a chance to own it.
Fans are being invited to make a minimum donation of £5 to Sense through Neil's fundraising page, with one lucky donor being selected at random to win the prize on May the Fourth: Star Wars Day (4 May 2017). The page has already raised more than £1,500.