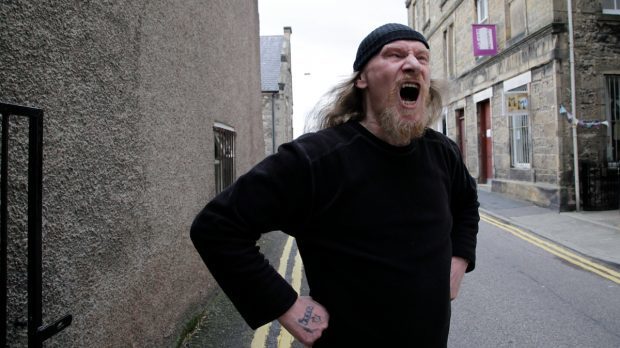 The sights and sounds of a Moray town will be beamed onto the big screen next month when a thriller movie set on its streets makes its Scottish premiere.
Bodkin Ras, which was filmed in Forres and features a cast of locals, has been granted a slot at the Glasgow Film Festival.
The film follows the path of Bodkin, a "mysterious stranger" who arrives in the town and sparks intrigue among residents.
The picture combines dramatic and documentary elements as it follows the fugitive's attempt to make a fresh start and explores the town's reaction to him.
A trailer for the movie features residents discussing the Nelson Tower monument and lively scenes from town centre pubs.
The movie will be shown with more than 300 others, including some Hollywood classics, as part of the festival programme.
Stars including former Doctor Who actor David Tennant are lined up to appear during the event.
Katie Crook, the film's Scottish co-producer, praised the Moray residents who helped the movie make the journey to the screen.
She said: "As soon as we arrived in Forres we were getting involved in the local life, and making friends so that we really knew who to approach to be in the film.
"The director, Kaweh Modiri, gained the locals' trust and respect and we went from there.
"It was unlike any other film shoot, in that the shooting schedule was very fluid and we had to be quick on our feet as live events occurred.
"We see the Forres actors often and feel we have made good friends within the town."
Bodkin Ras impressed critics when it was screened at Rotterdam's International Film Festival last year.
The event's director said using "real life characters" lent the movie "a magic touch".
Forres has already experienced a surge in tourist interest thanks to its association with the silver screen.
The Moray Speyside Tourism group credited 2015's Hollywood version of Macbeth with increasing visitor interest in the area by 135% over last year.
The Glasgow screening will take place on Friday, February 24, and will be followed by a question and answer session.