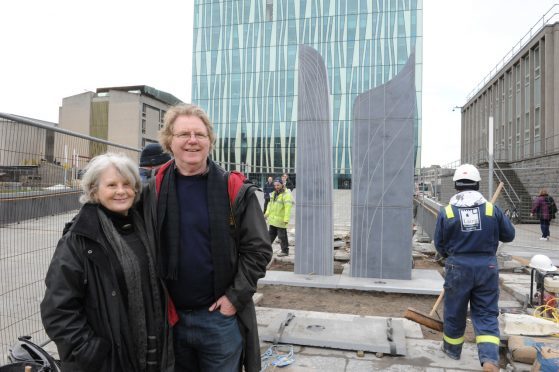 Natasha Mckim talks to two of the artists involved in a new exhibition at Rendezvous.
Marian Leven, 73, and her husband Will Maclean, 76, share their love of Scottish landscapes with their friend Frances Walker. The three met at Gray's School of Art in Aberdeen, where Frances was teacher to Marian and Will. It is a friendship which has lasted a lifetime and now the trio are exhibiting works together in Rendezvous Gallery in Aberdeen.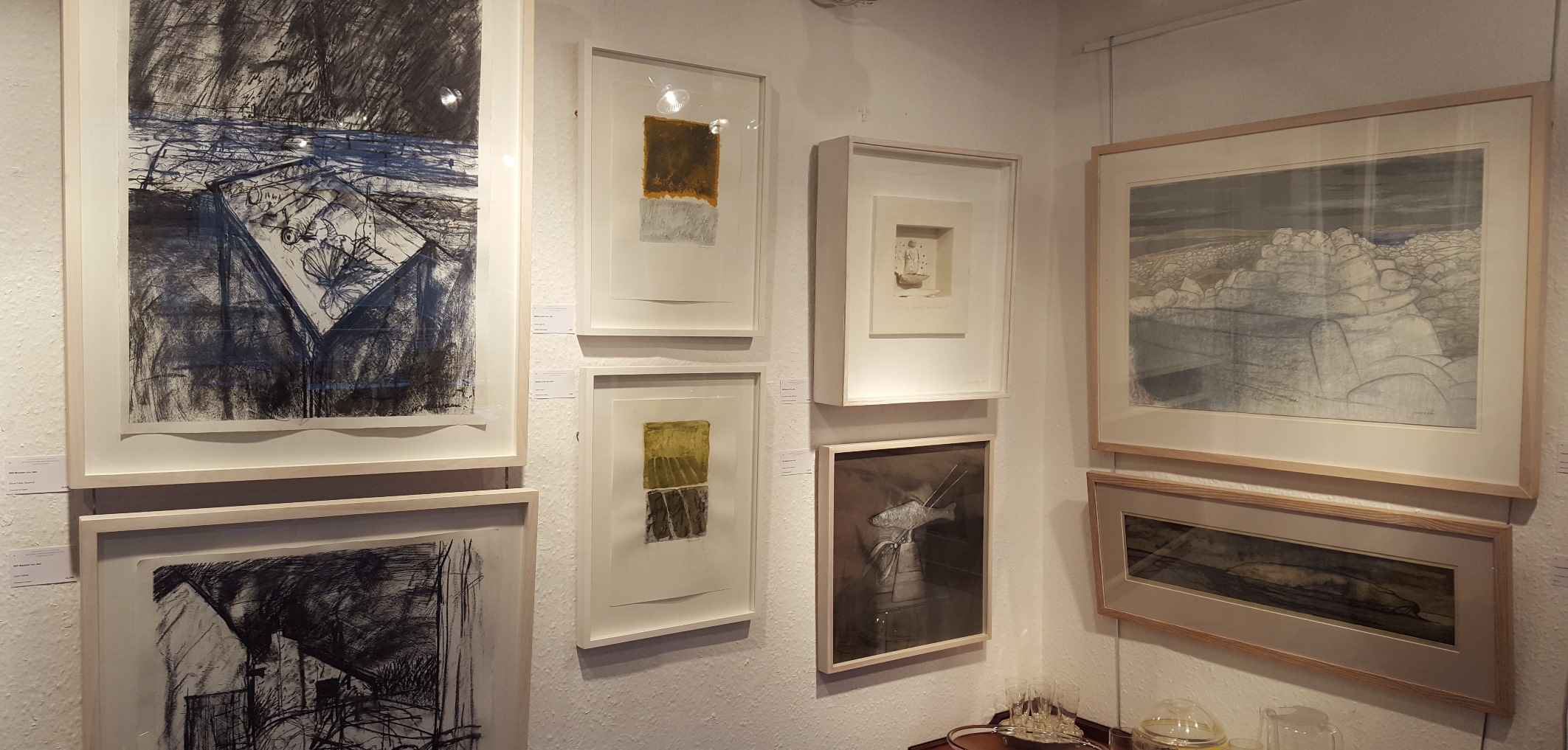 TELL ME ABOUT WHEN THE THREE OF YOU MET:
Marian Leven: Will and I met as students in the early 60s in Aberdeen. I am originally from Auchtermuchty, in Fife. We graduated and became friends with our lecturer, Frances. She had a house on Tiree and Will is originally from Skye, so we have always had an interest in the north-west.
Will Maclean: My mother and father are from Skye so it is our family home.
HOW DID THIS EXHIBITION COME ABOUT?
ML: Frances was the first person to get involved with this exhibition. We met Duane Mead, from Rendezvous Gallery, and he has a house on the Isle of Lewis and runs artist residencies. It was during one of these residencies where we created the works for this exhibition.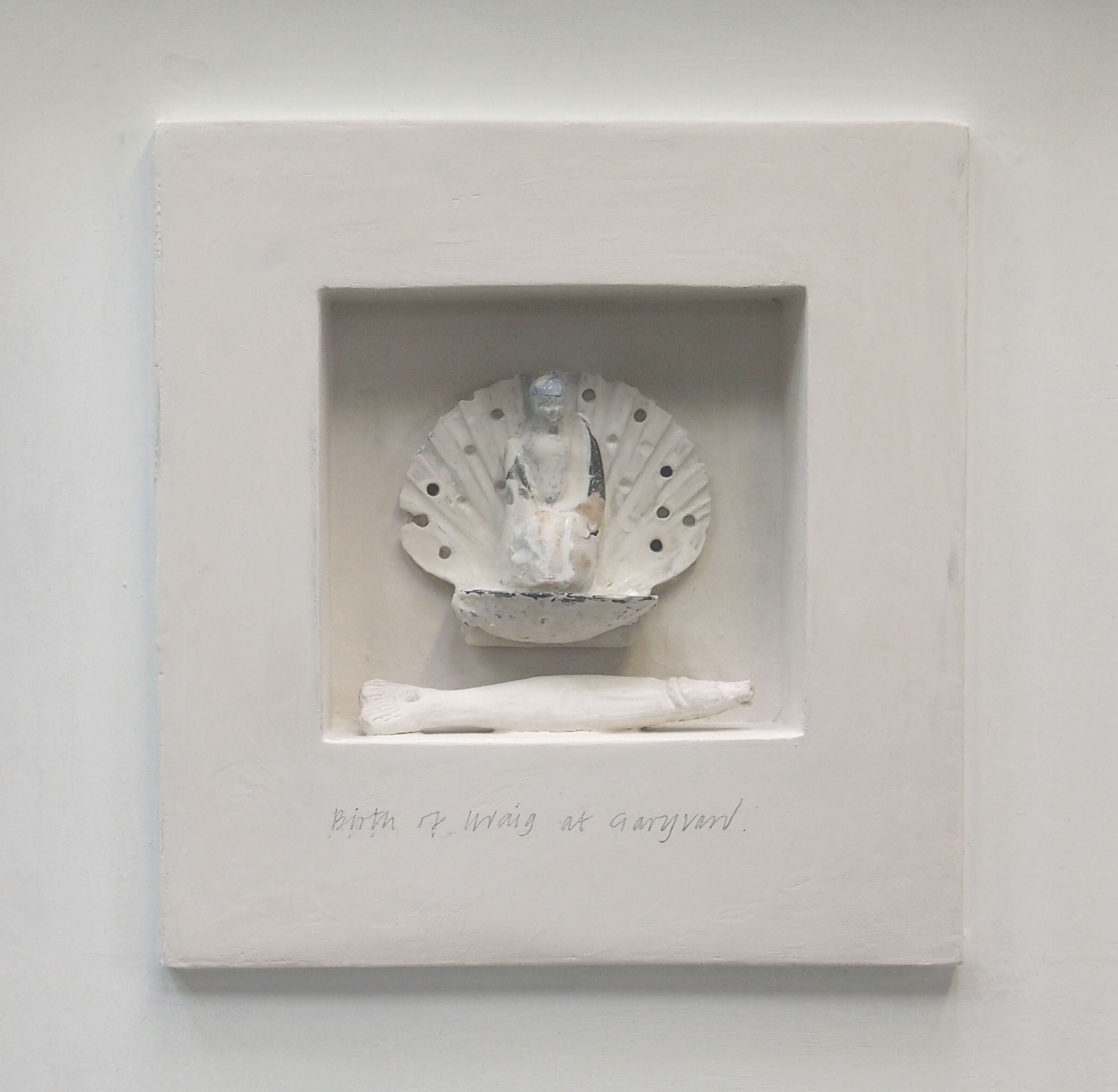 WHAT MEDIUM DO YOU USE TO WORK IN?
ML: I use anything I can think of – watercolours, collage and printmaking. I have also worked with Will in collaboration in sculpture. In the exhibition, I have some tiny wee watercolours, postcard size, which I painted on-site, like when it was raining. The bigger collages were done in the evenings of the residency.
WM: I work in different media. Often it is sculpture and Marian and I have one in front of the library at Aberdeen University. During the residency at Duane's studio, a couple of the works were done in charcoal.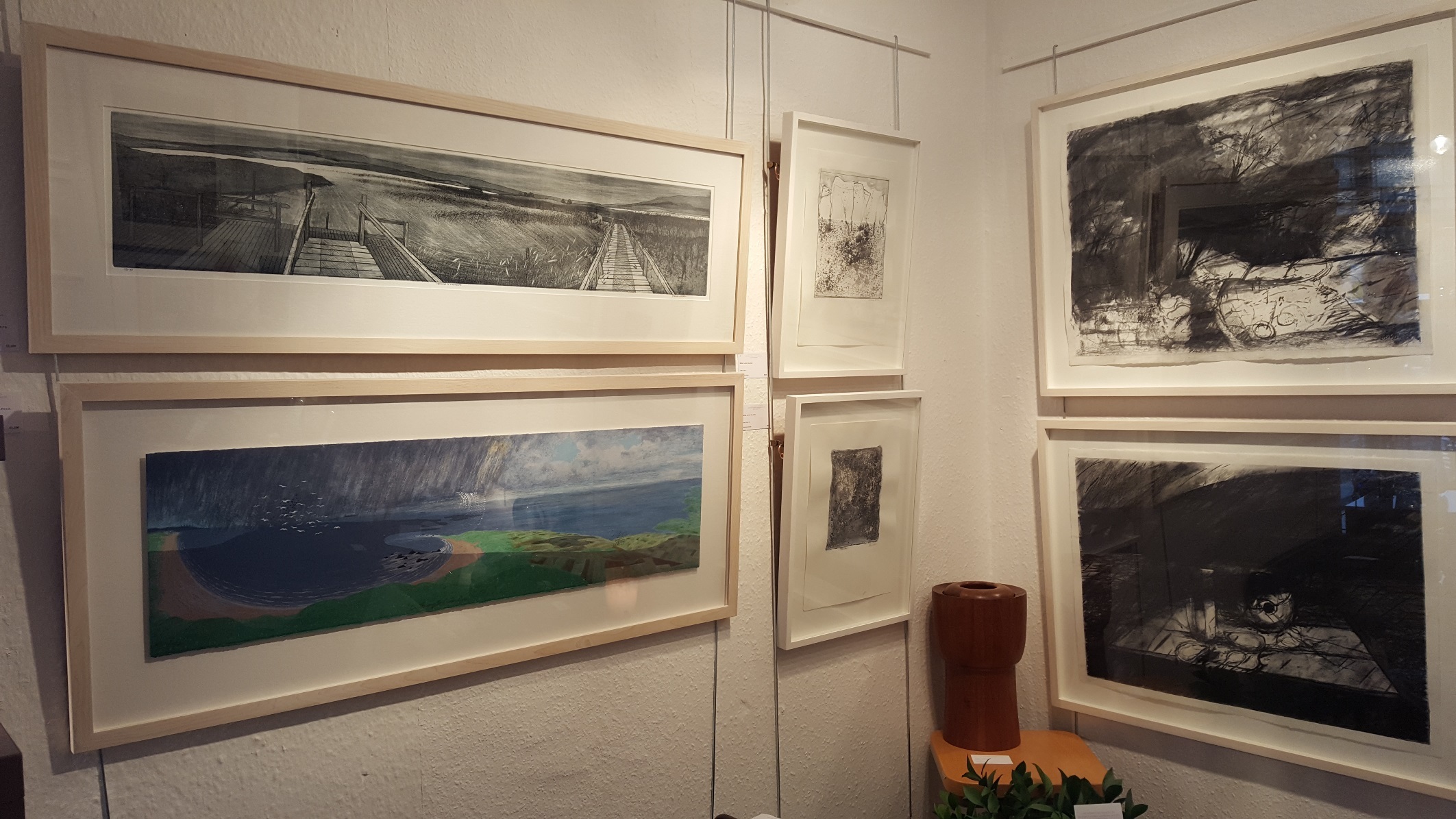 DO YOU TAKE A LOT OF INSPIRATION FROM THE LANDSCAPE AROUND YOU?
ML: My father worked in the north-west and then, when I got married, we lived on Skye for a time and in Wester Ross – I loved it. I spend a lot of time looking at the landscape, seascape and the weather. It is a very different thing to portraits.
WM: I am more figurative and look at the social history and the folk law. At the residency, I took the easel out and just drew what was directly in front of me. It's not normal practice for me, but the pieces are a response to what was there.


DO YOU FIND YOUR TECHNIQUES HAVE CHANGED OVER THE YEARS?
ML: As time goes past, you have new ways of seeing and experiencing things. I paint impressions of the weather and the landscape. Most artists do change. You spend a lot of time in galleries and looking at other people's work and I was a teacher and lecturer.
WM: New environments create new responses. I haven't used charcoal since I was a student, so it was nice to use it. No two members of the public will get the same from the work, but hopefully they enjoy it. It is about doing it for my pleasure as an artist and challenging myself.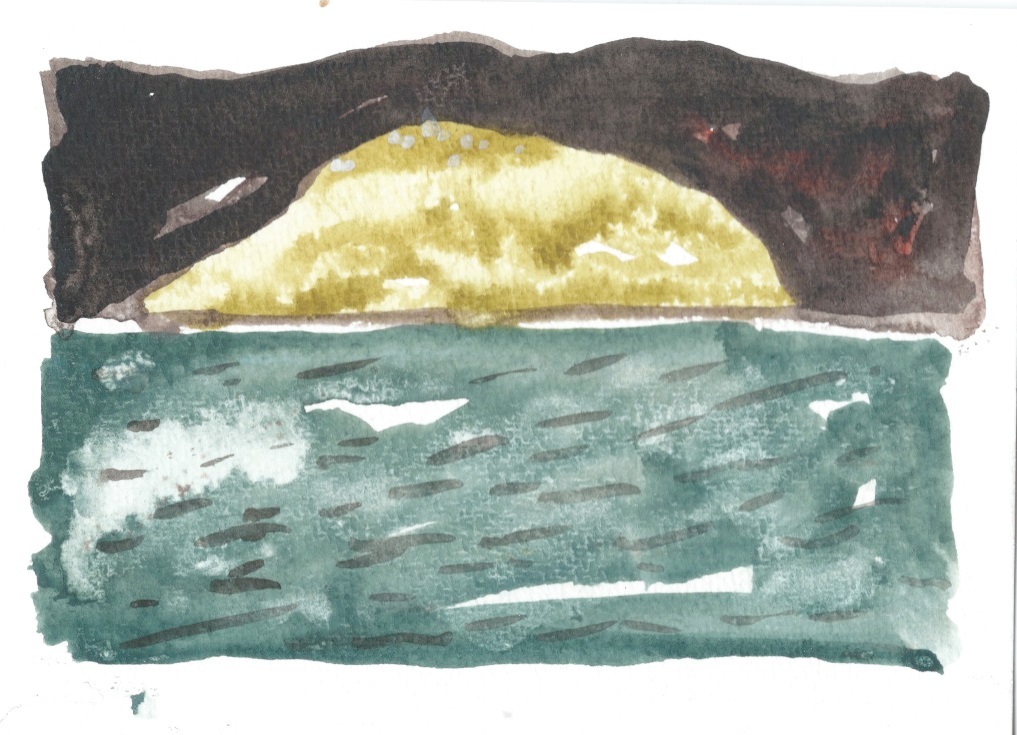 Shared Landscapes runs at Rendezvous Gallery until Saturday, February 25. See http://new.rendezvous-gallery.co.uk/exhibition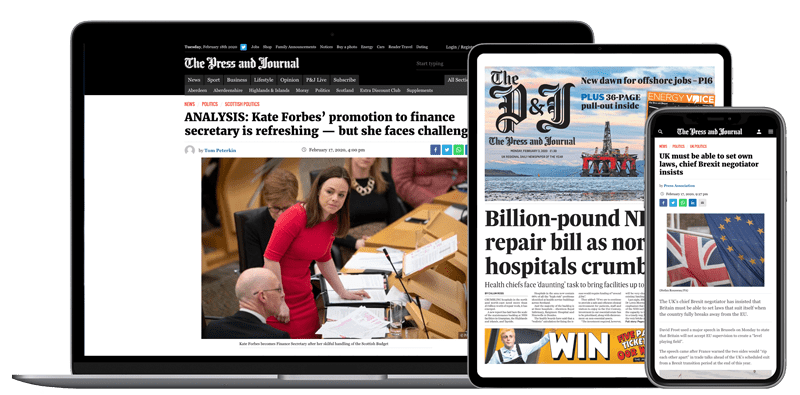 Help support quality local journalism … become a digital subscriber to The Press and Journal
For as little as £5.99 a month you can access all of our content, including Premium articles.
Subscribe