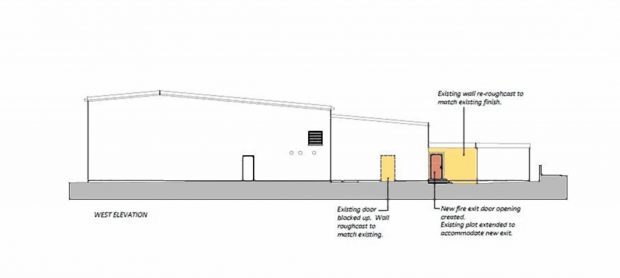 The projections are looking good for film fans in the north.
Plans have been submitted to Highland Council to create more screens at the Merlin Cinema in Ormlie Road, Thurso.
If the proposal is given the green light, it will mean a bigger selection of films for local cinema-goers to choose from.
The picture house in Thurso failed twice before Merlin Cinemas took it over more than a year ago. Now ticket sales have increased and the company is keen to expand.
Director, Geoff Greaves, said: "We are absolutely delighted with the results since we took over last year as the building has had quite a chequered past.
"We have two screens at the moment and hope to add another three. We want to use an empty space which was formerly a bowling alley for this expansion."
Mr Geaves said the group has 16 cinemas which stretch from the south-west of England to the north of Scotland.
"They are mainly based in small coastal towns, such as Cromer in Norfolk, Prestatyn in North Wales and Torquay in Devon. We have several cinemas in towns in Cornwall, such as St Ives, Falmouth and Penzance.
"Because of the one in Thurso, I like to think we now have cinemas which stretch almost all the way from John O'Groats to Land's End!"
Thurso councillor, Donnie Mackay, said the cinema was very popular in the town.
"It has been a real asset and there have been very good attendances since it opened. It is good to see a cinema like this wanting to expand. So often nowadays businesses are closing down, so it is great to see the opposite happening for a change.
"I hope the plans go through as it will be very good news for Thurso," he added.
In addition to the three new screens, the application also includes plans for three external fire doors.
A spokesman for Environmental Health said there were no concerns about the application, but added: "Any development will require to meet the requirements of the Cinemas Act 1985."