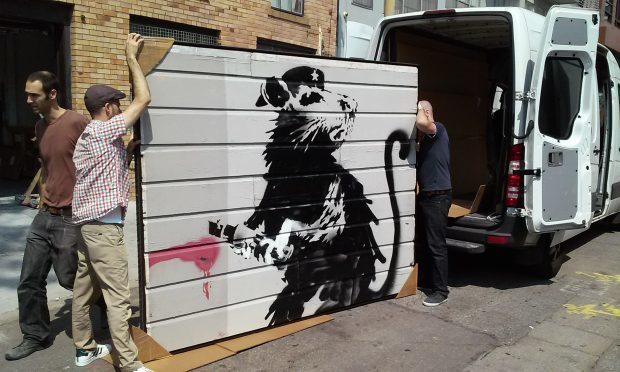 The UK premiere of a documentary about renowned street artist Banksy is being held in Aberdeen.
Saving Banksy explores the intrigue which he has created through his anonymity, and the screening will be held at the Belmont Filmhouse on April 15 as part of the Nuart Aberdeen festival.
The artist's name is synonymous with activism and intrigue. His subversive images are daubed on walls around the world and his most famous works include the Balloon Girl and Son of a Syrian Migrant.
Colin Farquhar, Belmont Filmhouse Cinema manager, said: "Banksy is a cultural phenomenon and we are sure the showing will be popular.
"This is a great opportunity for the public to immerse themselves in all things street art, taking in the film and enjoying the thought-provoking works that artists will bring to Aberdeen during Nuart."
Adrian Watson, chief executive of Aberdeen Inspired, added: "Banksy symbolises the debate that goes on around street art and this film is a brilliant platform for discussion.
"We want to get people talking about art and bring it to a new audience in the city and are hugely looking forward to the premiere."
James Finucane, general manager of the Nuart Festival, said: "Saving Banksy has received widespread critical acclaim – from The New York Times to the LA Times – since its release in the US earlier this year.
"It's a great coup for Aberdeen and a fascinating insight into current debates about street art practice and the traditional art establishment's efforts to remove the 'street' from 'street art'.
"As a new international platform for street art, Nuart Aberdeen aims both to present the most interesting and relevant artist of our time, but also stimulate debate about what art is, and more importantly, who it is for.
"We hope that the film will encourage people to reflect on why it is street artists do what they do as well as inspire others to follow in their footsteps."
The film is being held from 4pm, and will preceded by a short documentary called Eloquent Vandals, which tells the story of how Stavanger – a small city on the West Coast of Norway – gained a global reputation for street art.