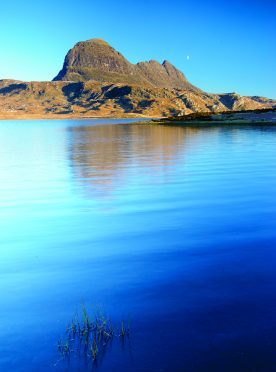 A new paperback edition of Peter Irvine's Scotland the Best: 100 Places has been published and features 100 extraordinary Scottish places selected by Peter, accompanied by stunning images from some of Scotland's finest photographers. Here, Peter gives us a flavour of his favourite places in the Highlands.
Scotland was voted the second best country in the world to visit in 2017 by Rough Guides. Pete Irvine's book, which features some of the country's most beautiful and interesting places, demonstrates exactly why Scotland was ranked so highly.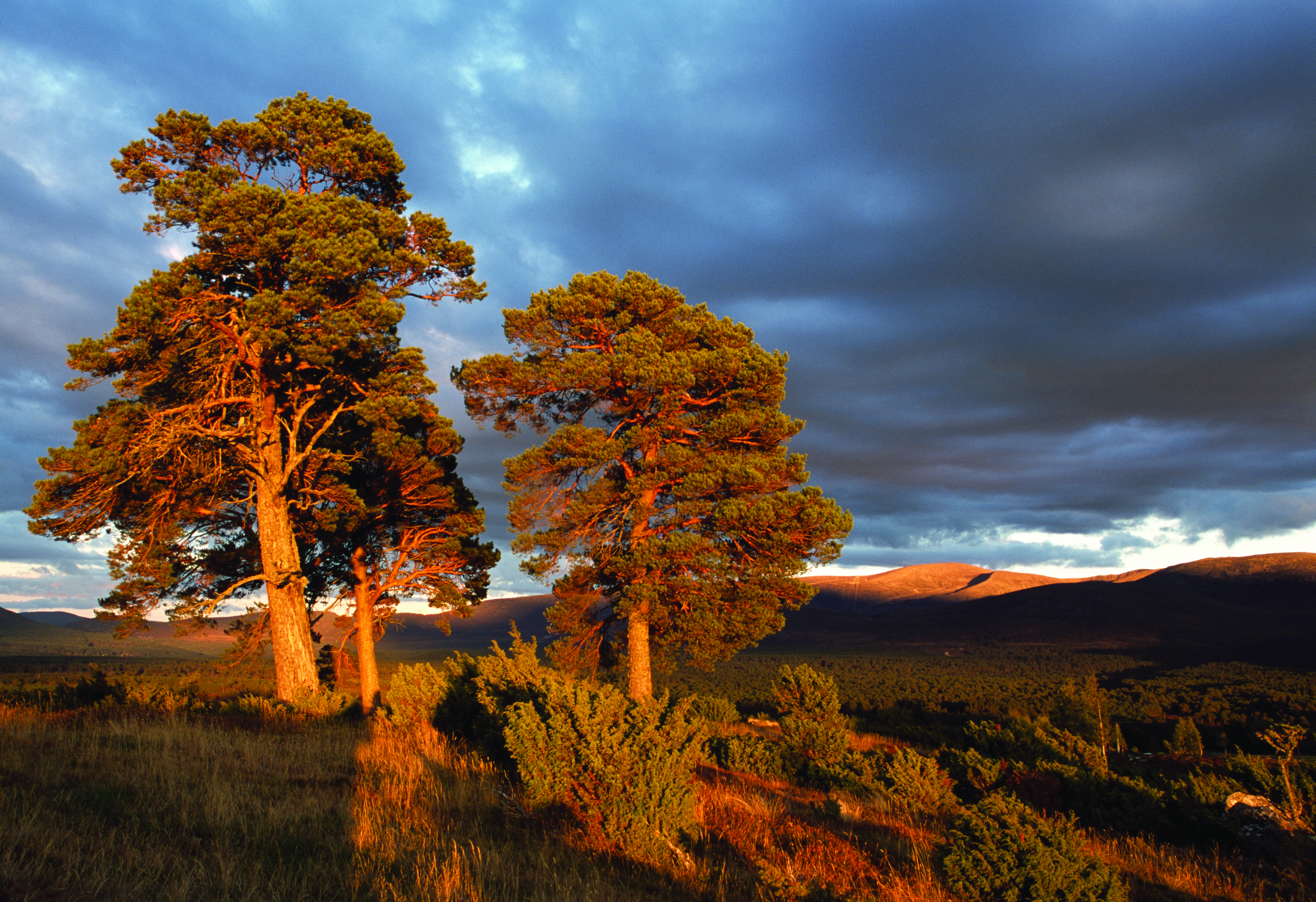 The spectacular photographs featured in the book are accompanied by his unrivalled knowledge of Scotland making this a "must have" for both residents and visitors alike. Steering away from the obvious landmarks and visitor attractions, he offers glimpses of less known Scottish treasures such as Plodda Falls and Stonehaven Pool.
"This book is about 'place', our sense of it and how it informs our awareness and perception of Scotland," said Peter.
"Although it is a photography book, featuring photographs from some of Scotland's most notable photographers, it is also a manual, helping readers to find the places in the pictures they might otherwise walk by.
"Of course, my selection is entirely subjective. There are perhaps glaring omissions, but I'm confident that these 100 places are all exceptional and that this has been captured in each of the photographs selected. Whether sitting in Charlotte Square Garden in August, or on the shore in Iona, or arriving by boat to Knoydart or Stromness, you know you're in a very good place, that it's great to be in Scotland and good to be alive."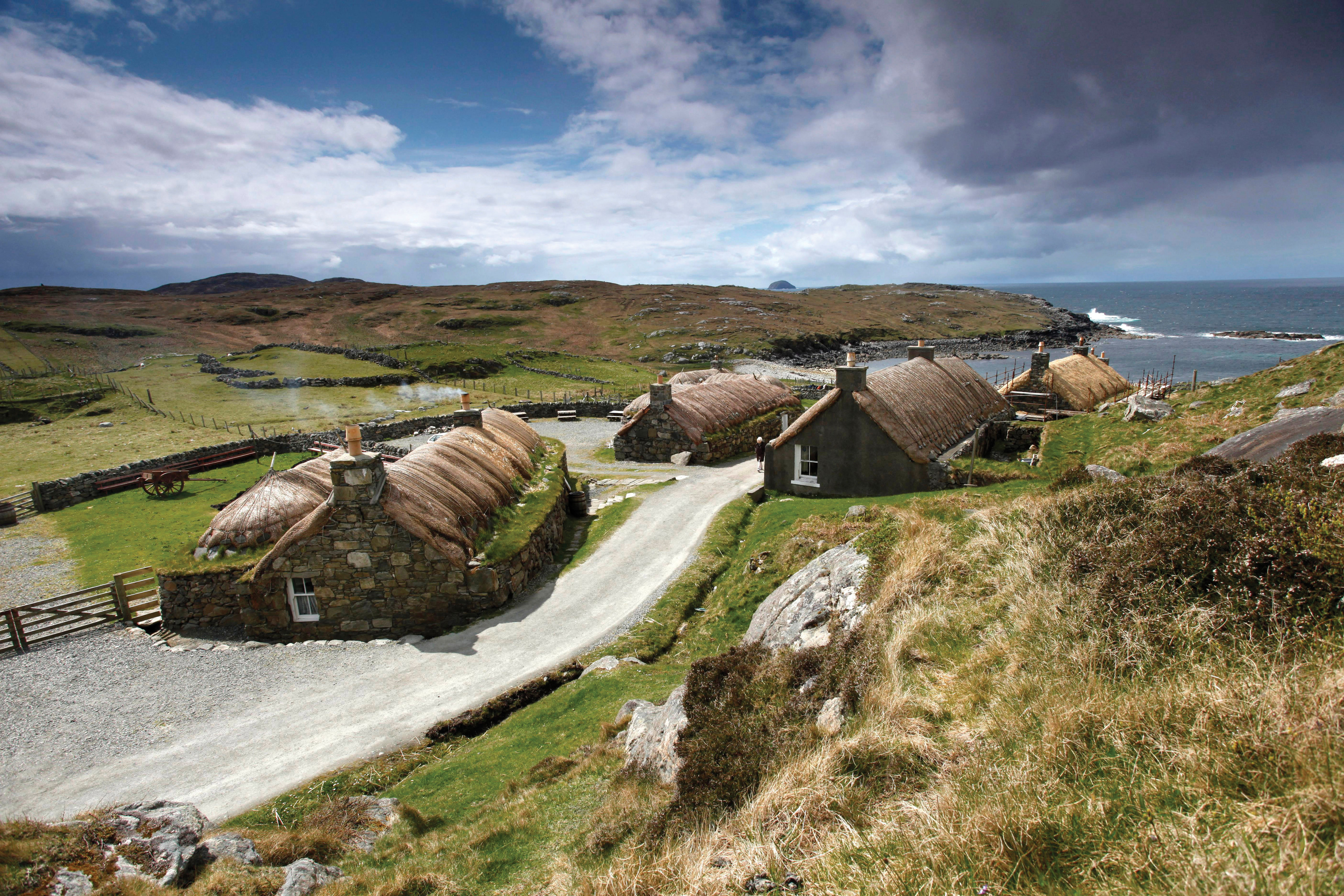 Here is a selection of some of his favourite places in the Highlands and Islands:
THE BLACKHOUSE VILLAGE, ISLE OF LEWIS
The Gearrannan Blackhouse Village in the north-west of Lewis is just that: a village of squat, thatched cottages, dark inside and out. But it would be hard to find a more atmospheric Hebridean retreat (or on any island). Mainly available for holiday accommodation, the rooms are basic but real fire, warm and cosy. It is almost like you are living in thon times; you wake to the crashing Atlantic foam. Near the Callanish Stones and the earth-floored, just-as-it-was Blackhouse of Arnol (a museum) the village is far from the sodium lights of Stornoway and the rest of the damned world.
THE CEILIDH PLACE, ULLAPOOL
For over 40 years, The Ceilidh Place in Ullapool has encapsulated the best of Highland culture and hospitality. Its originality and singular conviviality are as palpable now as when it was first conceived in 1970 in a boatshed as a "place where not only postcards but life histories would be written".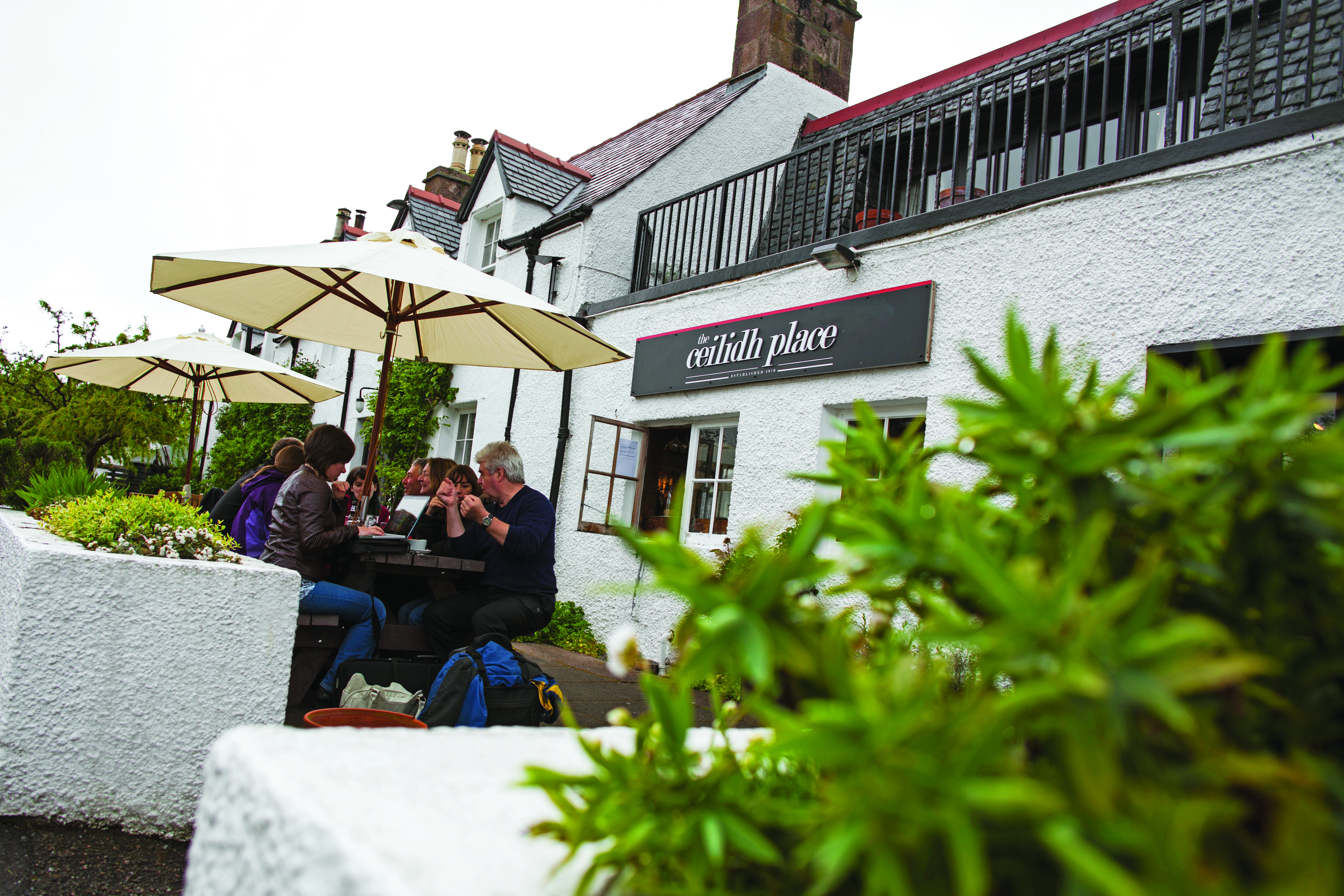 This was not merely a fanciful ambition. Under the irrepressible Jean Urquhart, a place for musicians to gather and sing for their supper extended along the street, and became a hotel, a bar and restaurant, performance space, bookshop and then, across the way, a bunkhouse.
It is a place for all people: tea on the terrace, a nightcap on the balcony above, the best of live Scottish traditional music, the browsing of Scottish literature. And when posting a photograph like this, a postcard to your world on your phone, you might say with probable conviction: "wish you were here with me".
PLODDA FALLS NEAR TOMICH
To the west of Loch Ness through gentle Highland scenery towards mighty Glen Affric (but not quite), your expedition becomes more refined as you reach the quiet conservation village of Tomich and then the last haul into a majestic woodland. Here, deep among the trees, is Scotland's most spectacular sylvan waterfall.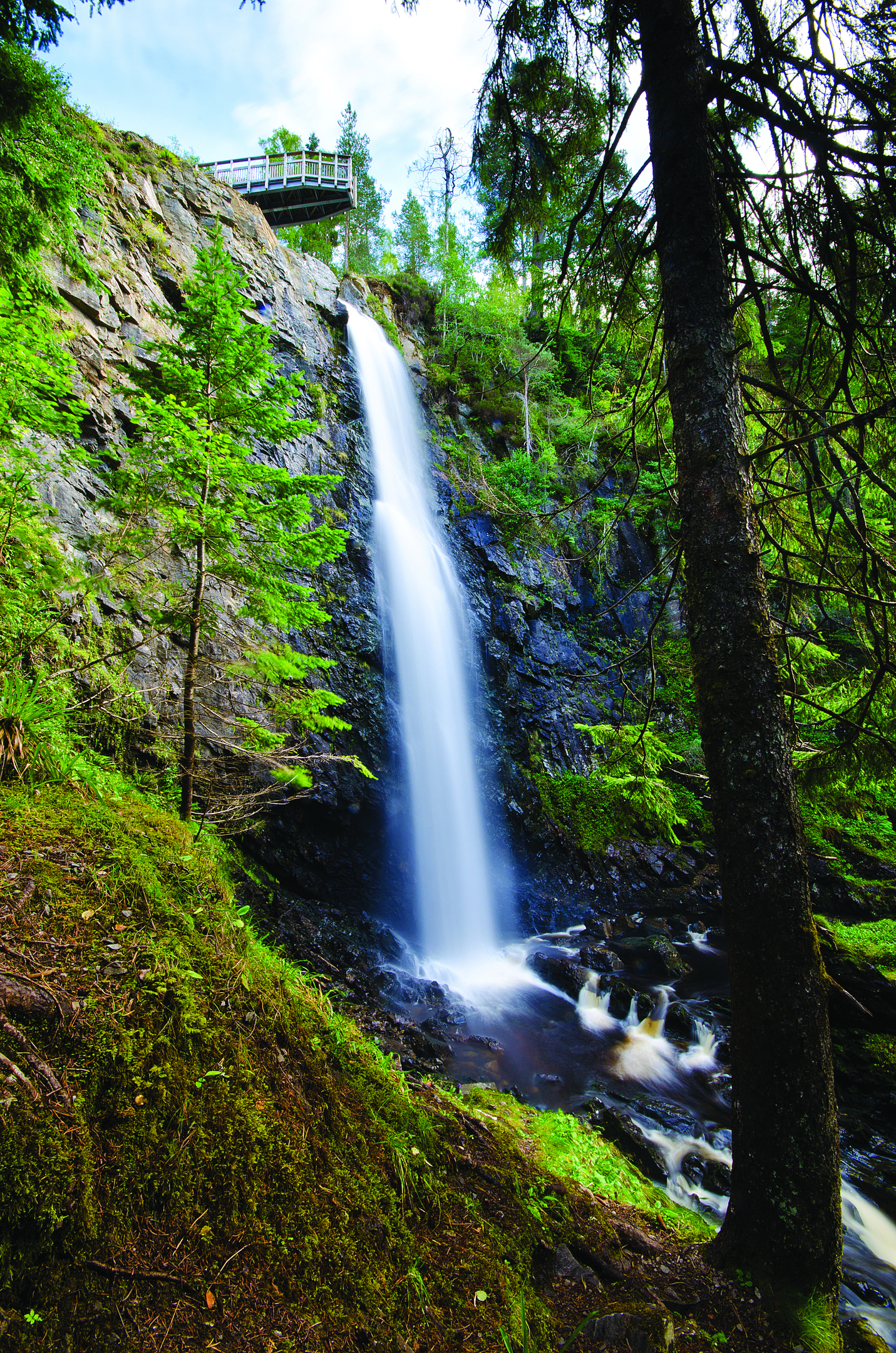 In iced-over winter or wild swimming summer, neither the trails here nor the perspective from the vertiginous viewing platform projecting over the gorge fail to raise the spirits; water spirits especially. The lofty Douglas firs, planted on what was Lord Tweedmouth's estate, are an echo, like the village, of Victorian patronage and environmental sensibility, long before we knew of climate change. A trunk from this forest was the mast on Captain Scott's Discovery.
ROTHIEMURCHUS NEAR AVIEMORE
Described by Sir David Attenborough as one of the glories of Scotland; a precious place of national importance, Rothiemurchus is at the heart of the park – the Cairngorm National Park – and is Highland Scotland at its most beguiling. It is a private estate which has been in the same family since the 16th century and is now run and assiduously managed by Johnnie and Philippa Grant.
They balance conservation and recreation, caretaking it for future generations, while allowing us, the public, access to some of Scotland's most beautiful land and all the modern-day activities that it now supports. Conveniently near Aviemore, Rothiemurchus, a remnant of the ancient Caledonian Forest, lies between the River Spey and the Cairngorm Mountains (and its ski resort).
Activities radiate from the Rothiemurchus Centre, with over 40 miles of trails, including the walks around Loch an Eilein – widely regarded as Scotland's most scenic loch – and a watersports centre at Loch Morlich. Anyone who loves the outdoors loves Rothiemurchus.
SUILVEN, SUTHERLAND
This most distinctive of mountains, rising so solidly alone from the ragged, watery Assynt landscape, is mesmerising, magnificent; it has immense presence. Climbing it is no stroll though not difficult (just long), but mostly we admire from afar. The view from north of Lochinver, with the best perspective of its sugarloaf shape, is especially fine. At (only) 2,398 ft, it's not a Munro, but many think old Suilven is the finest mountain in Scotland.
THE TORRIDON MOUNTAINS, WESTER ROSS
The Torridon Mountains in Wester Ross are the most dramatic and ancient mountains in Britain, whether from above, below or far away. Carved from the oldest rocks in the world, Torridon sandstone on Lewisian gneiss, they stand between Loch Maree and Little Loch Broom south of Ullapool.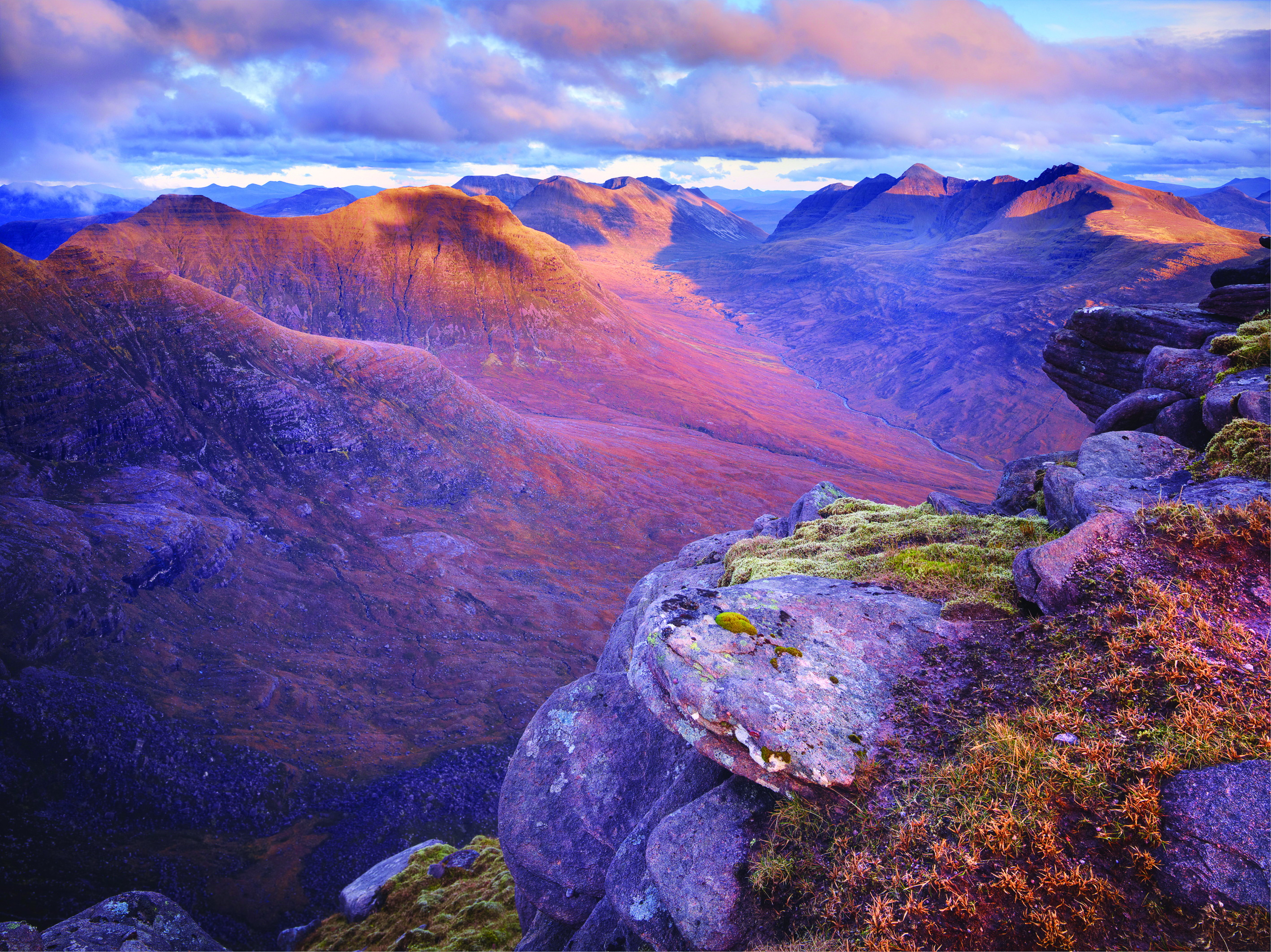 Individual and complex, Beinn Alligin, Beinn Dearg, Beinn Eighe and, paramount, Liathach (3,461 ft), all rising to the north of Glen Torridon (and the A896 road running through it), are the Torridon peaks per se, though Slioch, overlooking the fabled and much photographed Loch Maree, and the highest and mightiest of the lot, An Teallach, further north, have the same grandeur and Torridon aspect: broken summits, spurs and terraces, and steep gullies. They are mountain castles in the air.
Scotland the Best:100 Places By Peter Irvine is published by Collins and priced at £12.99.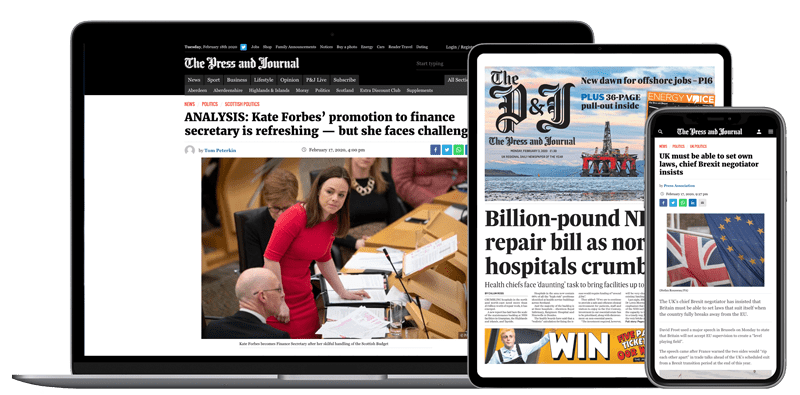 Help support quality local journalism … become a digital subscriber to The Press and Journal
For as little as £5.99 a month you can access all of our content, including Premium articles.
Subscribe