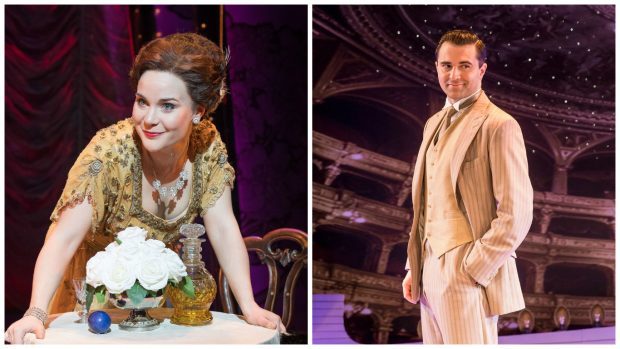 Critically acclaimed Funny Girl had the audience roaring with approval last night, following rave reviews on the west end.
The feel-good musical lit up His Majesty's Theatre by telling the story of leading protagonist Fanny Brice who was played by Natasha J Barnes.
Despite her famous predecessors which include Sheridan Smith, the actress handled the role with both passion and vulnerability.
It is the latter quality which makes Fanny all the more loveable on her journey from a music hall singer to Broadway star.
It is a story which her co-star, Darius Campbell, is perhaps familiar with following his stint on Pop idol.
He first came to our attention in 2001 and has gone on to become a platnium selling artist, author, and film produce – before making his debut in Funny girl as Nick Arnstein.
Smooth, slick, and every bit the rogue who stole Fanny's heart, the pair gave a convincing performance filled with chemistry but more importantly, hilarity.
An accidental slip on to Nick's knee was clearly not part of the script and had both the cast and the audience rocking with laughter.
Natasha's powerful vocals made light work of classics such as Don't Rain On My Parade and she had the audience captivated throughout.
Her excellent sense of comic timing coupled with a fantastic cast saw a standing ovation.
Funny Girl has stolen so many hearts not just because of the gripping stories it tells, but the young woman whom Fanny represents.
Clumsy, naive, and a million miles away from the classic show girl, we've all felt like Fanny Brice at some point in our lives.
The energetic choreography which included ballet must also be commended.
Our Fanny may not have been able to pirouette, but that's what made her the ultimate Funny Girl.
As the audience got to their feet in appreciation, Natasha beamed and wiped away tears.
Her humble attitude and emotional display of humanity made one thing clear – she's a true Fanny Brice at heart.
The show runs until Saturday.