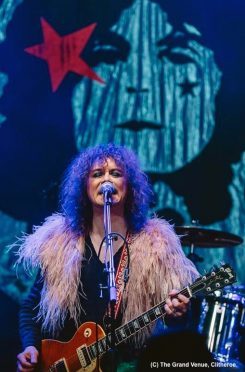 One of the most flamboyant and charismatic stars of the original glam rock era, Marc Bolan and his band T. Rex achieved worldwide fame.
His rock-a-boogie songs became the background to the early 1970s with huge hits such as Telegram Sam, Jeepster and I Love to Boogie becoming instant floor fillers, tracks which still have the same power to move people today.
But 40 years ago, the music world was shaken to the core when Marc was killed in a car accident two weeks before his 30th birthday.
One of his biggest fans is singer and performer Danielz, who has been performing with T. Rextasy, across the world for 25 years. Ironically, his career outlives Marc's own and in 2017, he and the band will play homage to the late, great singer by playing shows across the UK, including Eden Court Theatre in Inverness tomorrow night.
"I can't believe it will be 40 years since Marc's death, it doesn't feel like it, and it doesn't feel like Marc Bolan, had he lived, would be turning 70 this year," said Danielz.
"It's a strange thing but this September, I'll have been doing this show for a quarter of a century so have been playing his songs for longer than Marc ever did. He died at 29 and I'm in my 50s now.
"I'm a fan myself and just as passionate about his music as I was at 14 and I think that comes through, because if I was someone who had just jumped on the Bolan bandwagon, my career would have ended a long time ago as I think people would have seen through that."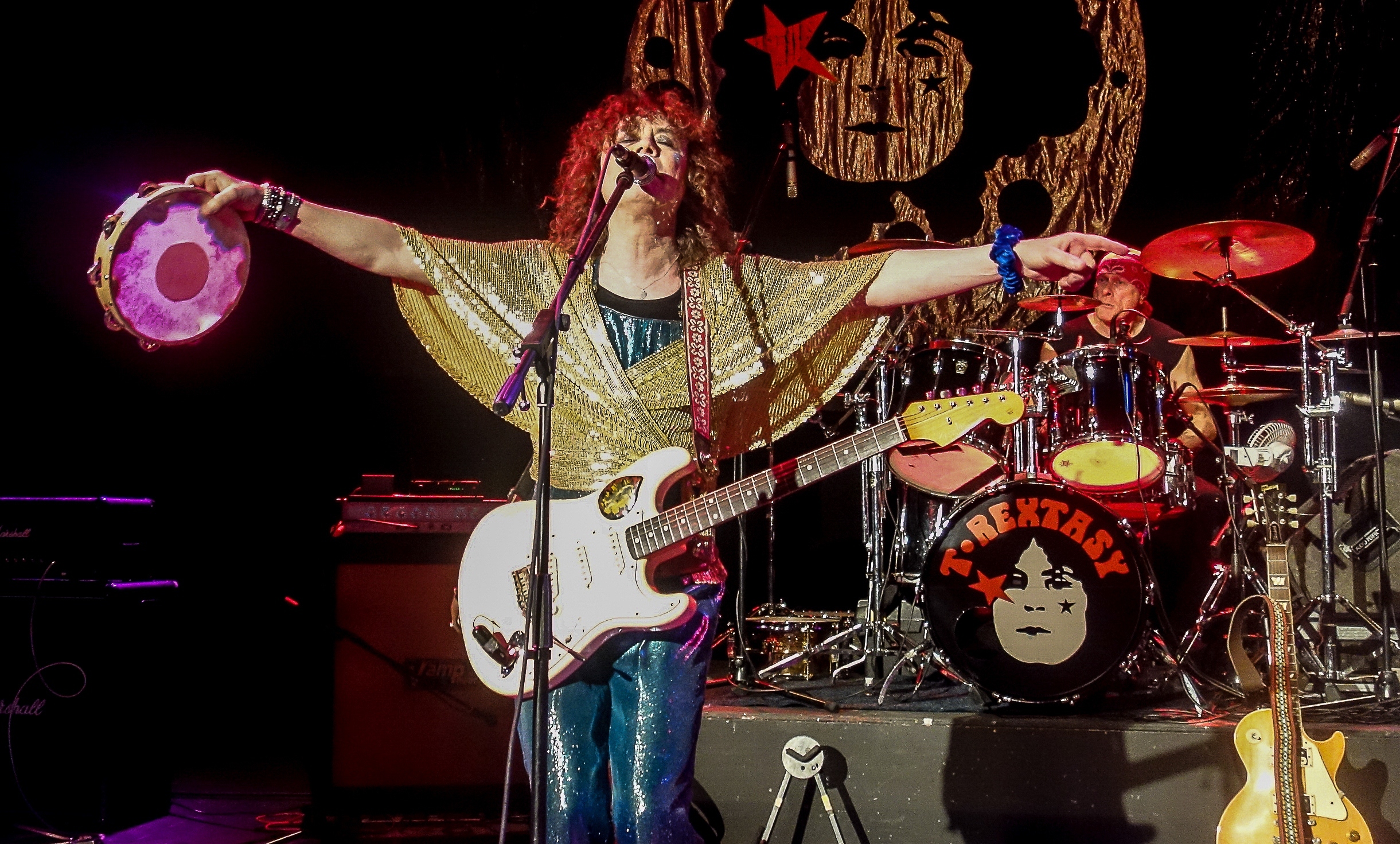 Accepted as the world's only official live tribute band dedicated to Marc Bolan and T. Rex, and the only band endorsed and approved by the Bolan family estate, the band includes original former members of T. Rex, while T. Rextasy have been described by many as "beyond the boundaries of tribute".
The skilled musicianship of Danielz (vocals and lead guitar); Neil Cross (rhythm guitars, backing vocals); Rob Butterfield (bass guitar, backing vocals); and John Skelton (drums) allow the timeless music and legacy of Marc Bolan and T. Rex live on, performing everything from 20th Century Boy to Children of the Revolution and Telegraph Sam to Hot Love with superb authenticity.
But Danielz's love of all things Bolan goes way beyond his music as he owns an extensive collection of Bolan memorabilia, something which once led to an appearance on The Antiques Road Show.
"I own some of Marc's clothes and have worn them myself because I'm lucky enough to be Marc's height and build, but I'd never wear them on stage as I do move around a lot and would never forgive myself if I heard a rip!" said Danielz.
"I also own quite a lot of his multi-track tape recordings and it's lovely to be able to go into the studio and just listen to his vocals.
"I appeared on the TV programme to talk about my collection, but I'd have to be really, really down on my luck before I'd consider selling it," he said.
While almost 40 years have passed since Marc's demise, his music has stood the test of time and fans can't get enough of it.
"I think that's because Marc was a one off. He was a bit like David Bowie in that they were both self-inventors who created original sounds, looks and style; those sort of people are few and far between these days.
"I remember being 14 and hearing Marc on the radio for the first time and thinking he sounded so different to anything else. Then I saw a photograph of him and thought he looked like he'd been beamed down from Mars because he was so different. I remember thinking, I bet parents will hate him because he's so different, in which case, he's the one for me," he joked.
Apart from appearing in Inverness again this week – he was last here two years ago performing at The Ironworks – Danielz has another big concert he's looking forward to.
He and Marc Almond (from Soft Cell) will headline a commemorative concert at London's Shepherds Bush Empire in September, a show that's been described as a once-in-a-lifetime event.
"Marc and I have done a show every few years but this will probably be the very last one as everyone is getting older. Marc is a huge Bolan fan and even changed his name from Mark to Marc because of him.
"Tony Visconti will fly over from New York to conduct the Dirty Pretty Strings, while other special guests will include Steve Harley (Cockney Rebel), Holly Johnson (Frankie Goes to Hollywood), T. Rex Saxophonist Howie Casey and Marc's John's Children co-band member Andy Ellison.
Meanwhile fans coming along to the Inverness show on Friday, April 14, can look forward to a full-on concert which showcases all the hits and more with both electric and acoustic performances, faithfully recreating the energy and performance of Marc Bolan and T.Rex.
"I'm so glad I lived through the glam rock era," said Danielz who will set out to bring the audience to their feet and encourage them to enjoy the experience of being transported back to the 70s to re-live the experience of attending a Marc Bolan concert live.
T. Rextasy, the 40th commemorative anniversary tour comes to Eden Court Theatre, Inverness on Friday, April 14. The show starts at 8pm. Contact: 01463 234234.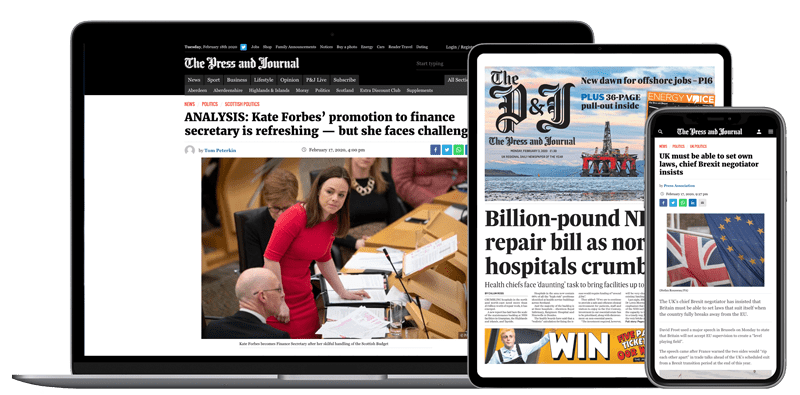 Help support quality local journalism … become a digital subscriber to The Press and Journal
For as little as £5.99 a month you can access all of our content, including Premium articles.
Subscribe