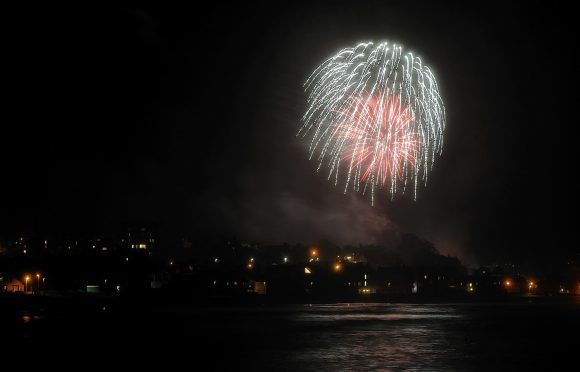 Remember, remember… Bonfire night is just around the corner!
If you haven't decided where you will celebrate the night yet, we have rounded up some of the events in the Highlands and Moray that should not be missed.
AVIEMORE
Guy Fawkes Night at The Cairngorm Hotel, Aviemore, is on Sunday, November 5. Fireworks at 6pm.
DORNOCH
Dornoch and District Community Association has organised a special event taking place on Saturday, November 4. A piper-led torchlight procession leaves the Square at 7pm and the firework display will start at around 7.15pm. Funfair, food and drink stalls. Free entry but donations welcome.
ELGIN
Elgin Rotary Club hosts its annual bonfire and fireworks display in the Cooper Park, Elgin, on Saturday, November 4, 6.15pm. Admission is free of charge but donations will be very welcome.
FORRES
Forres Rotary Club has organised a bonfire and fireworks display taking place on Saturday, November 4, in the town's Grant Park. Bonfire will be lit at 6.30pm, followed at 7pm by a display from Fireworx Scotland. The club says this year's display will have an extra special surprise. Admission free, but donations welcome.
INVERNESS
One of the highlights of the Highland Council's Inverness Winter Festival takes place on Saturday, November 4, when thousands of spectators are expected to assemble in Bught Park and along the banks of the River Ness for the annual civic bonfire and fireworks display.
The entertainment starts at 5.30pm with the opening of the fun fair at the city's Bught Park. At 7pm there will be performances by the Fly Agaric Fire Display Team and City of Inverness Youth Pipe Band around the bonfire, which will be lit at 7.30pm by the Provost of Inverness, Helen Carmichael.
This year's 20-minute musical fireworks display will start at around 7.55pm once the crowd has moved from the Shinty Field to the Stadium Field to get the best possible view of the show.
Drivers are reminded that parking restrictions will be in place around the Bught area on Saturday night with priority access continuing to be given to the emergency services, disabled drivers and residents; and all other drivers asked to use the 2,800-plus car parking spaces in the city centre.
The importance of spectators parking away from the site was demonstrated last weekend when more than 20,000 attended the Halloween Show on the Ness Islands; and families helped the council by setting off earlier and walking to the event.
In the interests of public safety, the following roads will be temporarily closed to traffic between 5-9pm on Saturday, November 4: Ness Walk, Inverness, closed between its junction with Ballifeary Lane and its conjunction with Bught Road. Bught Road, Inverness, closed between its conjunction with Ness Walk and its junction with Bught Avenue. Bught Avenue, Inverness, closed between its junction with Bught Lane and its junction with Bught Road. The closures will affect vehicular traffic, but pedestrian access and access for emergency vehicles will be maintained at all times.
KIRKWALL
Bonfire and fireworks display at the Peedie Sea, Kirkwall, Saturday, November 4. Music from Kirkwall City Pipe Band from 7pm, bonfire and display at 7.15pm.
KINCRAIG
The War Memorial Field will be the site of the bonfire and fireworks on November 5. Gates open at 5.30pm before the bonfire is lit at 6.15pm. Enjoy some homemade soup and home baking before the fireworks at 6.30pm and fire performing artists. Please note there will be no parking on the field.
OBAN
Annual fireworks spectacular around Oban Harbour Bay, taking place on November 5, 7.15pm. Free event.
ROSEMARKIE
Beach bonfire, hosted by Rosemarkie Amenities. Saturday, November 4. Bonfire lit at 6pm, fireworks from 6.30pm, plus lots of other fun to be had.
THURSO
The Rotary Club, Thurso, is organising a fireworks display on the Esplanade Thurso on Saturday, November 4. Starts at 7pm. Admission free, donations welcome.
ULLAPOOL
Bonfire and fireworks night on Friday, November 3, starting at 6pm.