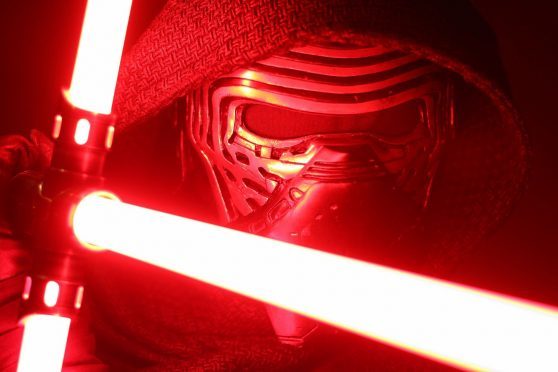 Star Wars is set to bring a new hope to the Scottish film industry with some scenes reportedly to be filmed in Argyll & Bute next year.
In what is seen as a major boost for the industry, the director of The Last Jedi Rian Johnson is to start filming a new trilogy with scenes shot in Scotland.
Details remain scant due to the secrecy surrounding the project, but one area touted as a possible location is the Rest and Be Thankful pass along the A83.
The historic pass and famous beauty spot lies between Loch Long and Loch Awe that rises to a height of 803ft and divides Glen Kinglas from Glen Coe.
It is not hard to see why it has attracted the filmmakers' attention as the views of are considered among the most spectacular in the country.
In an interview in the US, director Mr Johnson said: "The entire pitch to Kathy [Kennedy] and to Disney was "new story." Let's tell a new Star Wars story."
"And that was the entirety of the pitch: the possibility of the blank canvas of a new story told over three movies, and what the power of that could be."
If the next galactic trilogy does touch down in Scotland, it will be right in a line with an ever increasing number of big Hollywood productions to do so.
Last year, Avengers: Infinity War – one of the most expensive films ever made – was filmed partly on Edinburgh's Royal Mile.
The £90million Netflix biopic Outlaw King, about Robert the Bruce, also started filming in Scotland last year.
Another Scottish historical film, the £40million biopic about Mary Queen of Scots starring Atonement actress Saoirse Ronan, shot scenes in Edinburgh and Glencoe.
The Last Jedi has made more than £700million worldwide since its release two weeks ago, and if future releases featuring Scotland did as well it could herald a tourism boom.
VisitScotland chief executive Malcolm Roughead said the trend is that when a place appears in a film that often becomes someone's reason for visiting.
"Set-jetting – where people visit locations and other destinations associated with movies – is a growing trend, with 40% of all UK visitors inspired to come here after seeing it on film or television."