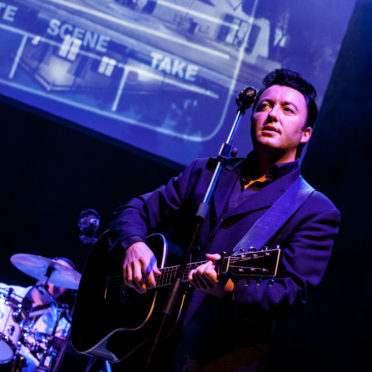 The stage lights up with an explosion 
of energy and 
Clive John takes 
to the stage as the essence of the iconic Johnny Cash.
Audiences are stunned by his deep and distinctive vocals, evoking the pure country music, feet tap and heads nod with the urge to get up and dance.
42-year-old Clive John may be an accomplished singer and songwriter, but many people across Europe better known him as the voice of Johnny Cash.
Originally from Worcestershire, Clive plays the lead role in the theatre production The Johnny Cash Roadshow, which has been seen by Rosanne Cash, the eldest daughter of Johnny Cash and his first wife, Vivian Liberto Cash Distin, and her daughter Caitlin.
Celebrating the iconic music legend, the show delivers a set of cherished numbers along with dynamic performances from a group of highly talented musicians. Audiences can enjoy renditions of Don't You Think It's Come Our Time and Jackson as they are swept away to a golden era.
The first-class musicians include Martin Bentley on bass, Nick Davis on guitars and Darren Bazzoni on drums along to the backing vocals of Louise Masters and Amanda Stone who add glamour as the Carter sisters.
Guaranteed to be a fantastic treat for country music lovers and Cash fans alike, The Johnny Cash Roadshow is a heart-warming story and celebration of the music icon, sure to make a superb night out when it comes to the north-east.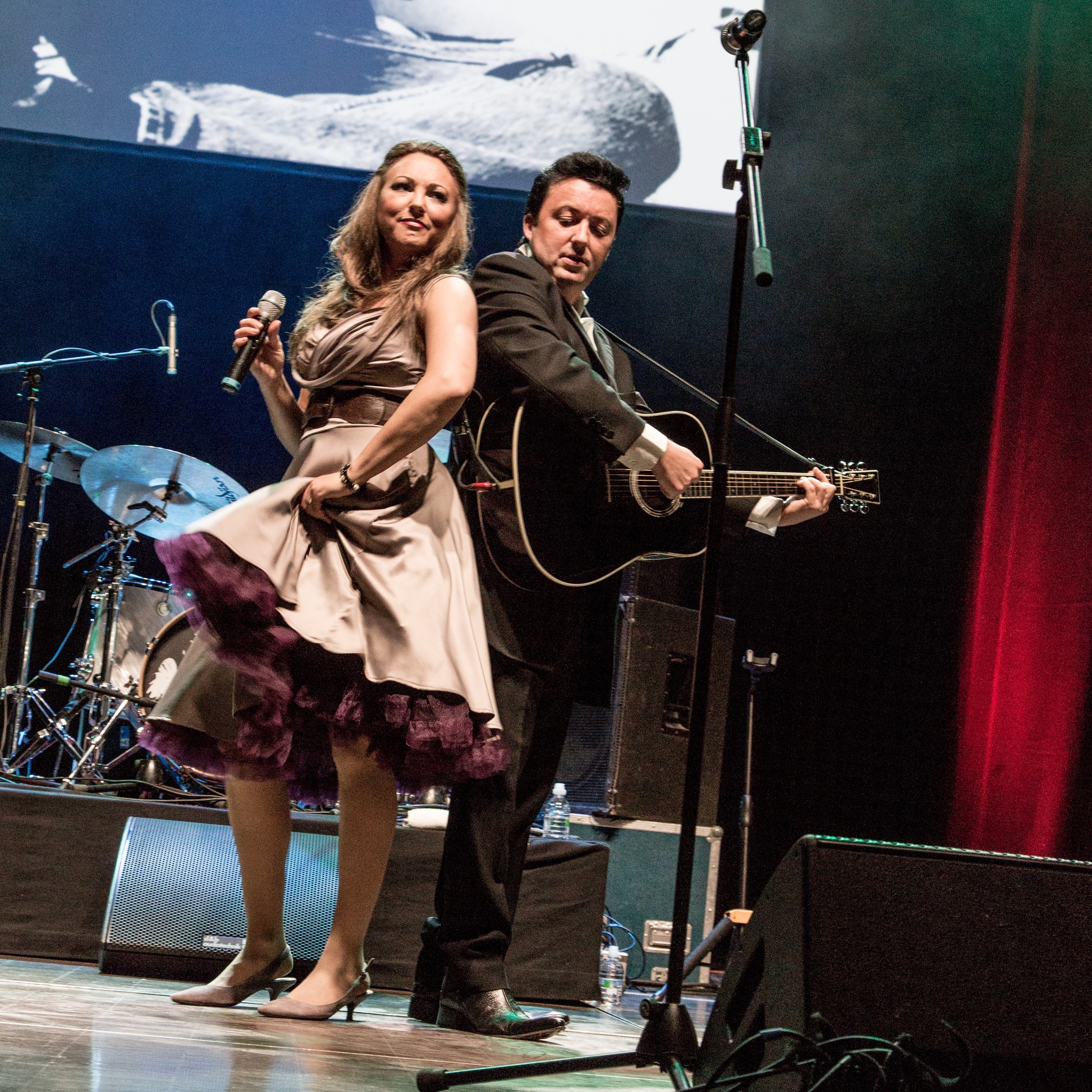 Have you been to 
Aberdeen before?
Yes, I played at the music hall for the last two years.
How long have you been doing the Johnny Cash Roadshow?
I started in 2015.
How did you first get into it?
My mum brought me up on country music. A friend gave me a CD of Johnny Cash back in 2003, I listened and loved it. Shortly after, the movie Walk The Line came out and we started with a small band in a music venue doing a night of Cash songs. People went mental for it and the show grew from there.
Did you always want 
to work in music and entertainment?
Yes, I grew up with music in my 
soul.
How do you get into 
the right character?
With a beer and a cigarette.
What is it you like about Cash?
The sincerity of his songs and the variety of his massive amount of work.
Do you have a 
pre-show routine?
Yes. I arrive at the venue around 2pm and then sort out the dressing room and merchandise before going to a pub or restaurant around 3.30pm. The sound check usually takes place around 5.45pm and I'm in the dressing room at 6.30pm before show time at 7.30pm.
Do you find audiences have different reactions depending on their location?
In Europe they are generally very enthusiastic but I love Scottish audiences. Some of my family are Scots and are proud to be!
Do you have a 
favourite Cash song?
I love them all.
Tell me about the 
format of the show.
The show contains about 38 songs and we begin as the basic four-piece before we add June Carter. Next, the male members do a version of the Statler Brothers. Then we strip it down to a solo song, before building it up again and adding the Carter Sisters. The show is basically a roller coaster of emotions all night and I try to encapsulate as much of Johnny Cash in the two-hour slot I have.
Who else is involved 
in the show?
A lot of people, in and outside of the show. This includes musicians, promoters, family members, bookers, publicists, tour managers, designers, printers, producers and much more.
What kind of performance 
can audiences expect?
A roller coaster of emotional songs through the decades. From toe-tapping hits to emotional ballads, there is something for everyone. You won't be disappointed.
Why should people in Aberdeen come and see you?
Because we are the best!
What do you want your audience to leave the 
show feeling?
Elated, like they have had a great night out and wanting to come back and see us again.
The Johnny Cash Roadshow hits Eden Court in Inverness on February 11 before heading to HM Theatre in Aberdeen on February 12. It also makes stops in Edinburgh, Falkirk and Perth. See www.johnnycashroadshow.com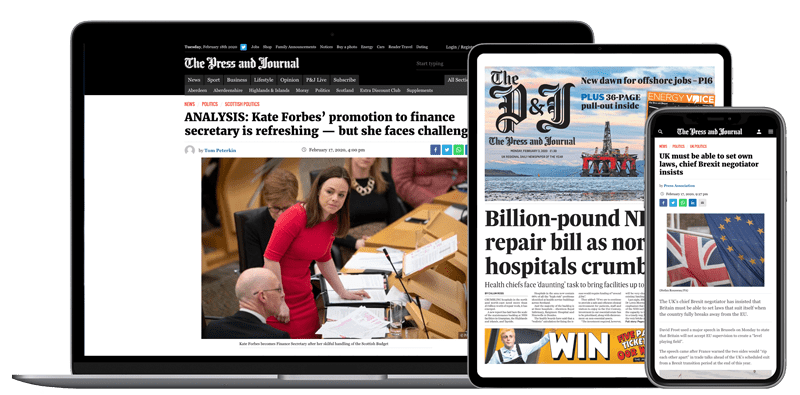 Help support quality local journalism … become a digital subscriber to The Press and Journal
For as little as £5.99 a month you can access all of our content, including Premium articles.
Subscribe