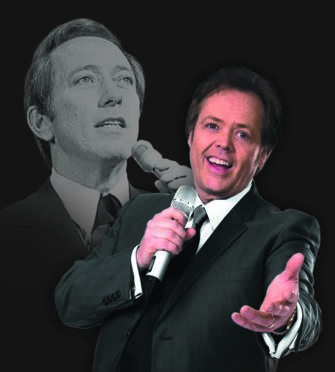 Susan Welsh saw, Moon River & Me: A Tribute to Andy Williams at Eden Court Theatre
What a show. What a showman!
Jimmy Osmond first stepped into the spotlight at the age of three when he appeared with his brothers on the Andy Williams Show. 50 years on, he's still going strong.
In Moon River and Me, he paid tribute to Williams – who was both mentor and best friend to Jimmy – and revealed that he's as polished an all-round entertainer as the late, great star.
Within minutes of taking to the stage, he had the audience eating out of the palm of his hand thanks to a combination of great songs and friendly chat, much of which included old-style jokes and hilarious self-depracating stories about his younger days and the times he toured with his famous family.
He was joined by the four-piece Moon River Band and singers, Charlie Green and Jodie Reynolds, both of whom were outstanding singers in their own right.
Charlie, who celebrates his 21st birthday on Friday, was just 10 when he was discovered by Simon Cowell. Possessor of a remarkable voice, it wouldn't surprise me if one day, he fills theatres in his own right.
Packed with award-winning songs such as, Can't Take My Eyes Off You, Almost There, May Each Day, Days of Wine and Roses and of course the song that was to become his theme tune, Moon River,
Stand-out moments included Jimmy and Charlie's duet, Butterfly; Jimmy dueting with Andy (who appeared on screen) to sing Love Story; a blistering version of Music To Watch Girls By and a rock version of Jimmy's first hit, Long Haired Lover from Liverpool.
Throughout the show, three large screens showed clips from old newsreels and TV shows from both Andy and Jimmy's lives, which was as fascinating to watch as seeing Jimmy engage with the audience.
A real showman without being a show-off, he regularly left the stage to stroll through the auditorium, where he chatted to fans, encouraged them to sing with him and at one point took a seat himself so he could watch the show.
Having delivered a superb night of pure entertainment, he was rewarded with a well-deserved standing ovation.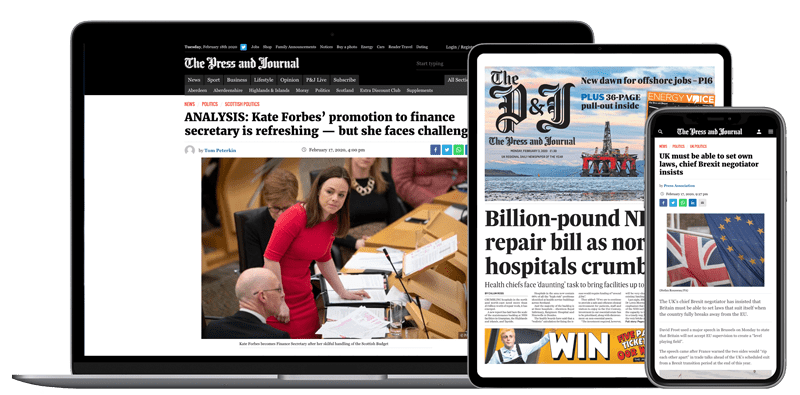 Help support quality local journalism … become a digital subscriber to The Press and Journal
For as little as £5.99 a month you can access all of our content, including Premium articles.
Subscribe