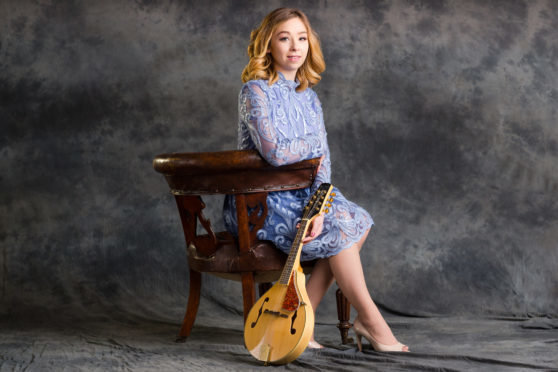 Susan Welsh saw Nashville Live at Eden Court Theatre, Inverness.
A little bit of country Yee-ha'd its way into Inverness last night courtesy of the stage show, Nashville Live.
For one night only folks, the main auditorium of Eden Court Theatre was about to be transformed into the Ryman Auditorium, better known as, The Grand Ole Opry in Nashville.
Since the 1920s, shows from here have been broadcast or beamed live into homes across America.
This stage show began in the 1940s, with the audience being told they were in the Opry and about to go live on radio. Period signs were held up saying silence or applause while a neon 'on air' sign helped set the scene.
Backed by a four piece band, the four main singers, Robbie Durham, Chris Grahamson, Lisa Wright and Helen Gullen, began with a melodic version of Blue Moon of Kentucky which was quickly followed by a cracking version of Hey Good Looking by Hank Williams (Durham).
Patsy Cline (Gullen) sang the old crowd-pleaser, Walkin' After Midnight while Willie Nelson (Grahamson) sang a trio of his greatest hits including a wonderful version of, Always On My Mind.
Other C&W stars making an appearance in the first half included Waylon Jennings and Merle Haggard who sang duets; Tammy Wynette with Stand By Your Man and Loretta Lyn with You Ain't Woman Enough to Take my Man.
Closing the first half was the man in black himself, Johnny Cash, performed by Scott Robbie Durham. He starred as Cash in the excellent musical, Million Dollar Quartet, and his version of Fulsome Prison Blues and Walk the Line were excellent as was his duet with June Carter, when they sang, Jackson.
In between numbers the singers, who were also first rate musicians, took the roles of backing singers for period radio adverts, promoting produce such as tobacco and cream for hands sore from picking cotton.
The second half began with two superb acoustic versions of bluegrass songs: I Am A Man of Constant Sorrow and I'll Fly Away, both of which reached a new audience after featuring in the hit movie, Oh Brother Where Art Thou.
After this the stars came thick and fast.
Garth Brooks, Dolly Parton, Kenny Rogers and Johnny Cash. Stand out numbers include Dolly's Jolene and Nine to Five; Kenny's The Gabler, Achy Breaky Heart, Ring of Fire and a harmonious, Will the Circle Be Unbroken.
Did I feel like I'd been transported to Nashville? No.  A few more stage props and a variety of costumes wouldn't have gone amiss.
But did I have a good time, enjoy the music and sing along? Absolutely.
Nashville Live is at His Majesty's Theatre, Aberdeen on Monday, June 11.