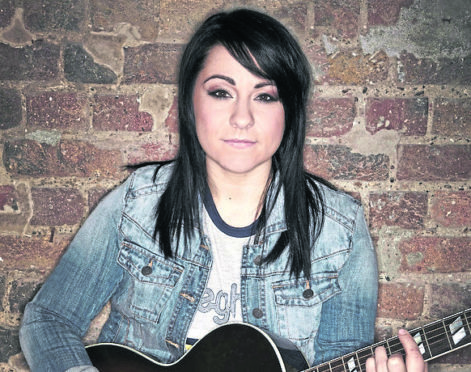 Fans of singer and songwriter Lucy Spraggan can get up close and personal with her later this week at the Verb Garden, sponsored by the Press and Journal, at this year's Belladrum Tartan Heart Festival.
The singer, who shot to fame after appearing on the X Factor in 2012, is one of the big names appearing at this year's sell-out festival which gets underway on Thursday at the Belladrum Estate near Beauly.
Lucy, who will take part in a Q&A with features writer Susan Welsh at the Verb Garden on Friday evening, said: "This will be my third time at Belladrum.
"The last time I played I took the opportunity to hire a camper van and tour the Highlands. I loved it so much that I've now bought my own camper van.
"My favourite place is Ardmair Point Caravan Park near Ullapool. It's absolutely unbelievable."
Although born in Canterbury and raised in Sheffield, Lucy has strong Scottish roots.
"My dad is Glaswegian, so I'm there a lot while my mum was adopted and until recently didn't know her roots.
"I decided to do a DNA genealogy test and from that discovered I'm literally just from Scotland and in particular, the Isle of Harris. That may explain when as soon as I cross the border, I feel at home."
Lucy, who is married to Georgina Gordon, said: "I've said to my wife that I'm desperate to move to Scotland but her mum is currently dealing with chemo having had breast cancer so at the moment it's not possible, but I honestly have never felt more at home than when I'm in Scotland."
Fans who have seen Lucy perform previously at Bella are in for a treat as this time she's bringing along a full seven-piece band and says because she loves ceilidhs, she wants to get everyone up on their feet and dancing.
During her Up Close and Personal session in the Verb Garden, she'll chat about all aspects of her life and said she is happy to take questions for the audience.
"I'm happy to talk about relationships, mental health issues, being openly gay, music and my X Factor experiences – whatever they want to know," said Lucy.
*Lucy Spraggan is in conversation at the Verb Garden at 5.15pm on Friday.