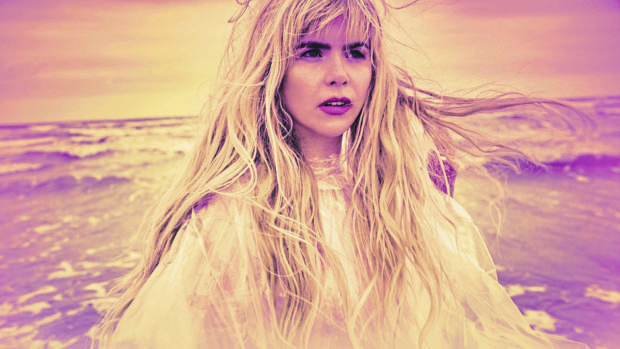 Scotland's best-loved family-friendly festival gets under way today. Susan Welsh caught up with some of the biggest stars appearing this year, including Rosanne Cash, Paloma Faith and Lucy Spraggan.
A host of big-name stars, along with several thousand music fans, are heading for the Highlands as the annual, Belladrum Tartan Heart Festival gets under way today at the Belladrum Estate near Beauly.
The multiple award-winning music festival, which has sold out for the 10th year in a row, has a glittering line-up featuring chart-topping acts such as Paloma Faith, legendary American country star Rosanne Cash, Professor Green, The Charlatans and Lucy Spraggan to name but a few.
For Rosanne, heading to the Highlands will be something of a "homecoming" she says.
Speaking exclusively to the Press and Journal, she said: "I've played Scotland several times before, visited the Isle of Skye and recorded some Transatlantic Sessions in Aberdeen, but never visited Inverness or the Highlands before, and that's something I'm really excited about.
"I've heard all about it and seen photographs so want to try and spend some of my time in Inverness before heading for Belladrum.
"I feel like I have a strong connection to Scotland as the Cash family has its roots in Falkland, Fife," said Rosanne, who paid homage to the family's Scottish connections in a song called Good Intent.
One of country music's best-loved singers, she has released 15 albums of extraordinary songs that have earned her four Grammy Awards and nominations for 11 more.
"It's always lovely to receive an award and be acknowledged for your work, but it's also very humbling. There are a lot of people out there who are much more deserving of awards than me," said Rosanne.
She also revealed fans going along to see her perform at Bella will be among the first to hear a selection of tracks from her forthcoming album, She Remembers Everything, which is due for release in October.
"We'll play three or four tracks from the new album and are looking forward to doing an acoustic set."
Rosanne is the eldest daughter of country music legend Johnny Cash, while her mum Vivian was Johnny's first wife. With a father regarded as an icon by many, it can't have been easy carving out a career for herself, I suggested.
"I've been doing this for 40 years now, I've received lifetime achievements, Grammy Awards in my own right and I'm middle aged. I think it's safe to say I've stepped out of my father's shadow a long time ago," said Rosanne. As well as being an established author, she's also a passionate anti-gun campaigner. In September, she'll receive the Americana Music Association's "Spirit of Americana" Free Speech Award.
"I've been speaking out about America's gun laws for 20 years, but after last year's mass shooting in Las Vegas I wrote a piece for the New York Times. I think people thought I was jumping on the bandwagon but it's something I've always felt strongly about.
"I don't think there's any need for citizens to own military-style weapons; I'd like to see child locks fitted and background checks done. Again, getting this honour is great and humbling but there's better people than me who deserve it."
With a final word about Bella, she said: "I can't wait to come to the Highlands. I'm not burned out yet and I love what I do so looking forward to seeing everyone there."
Paloma Faith, who tops the bill at the festival on Friday night, is also a woman who never shies away from speaking her mind.
Ahead of what promises to be an unmissable show on the Garden Stage, she revealed in a recent exclusive interview with the P&J that becoming a mum hadn't been as easy as she'd expected, declaring honestly, "motherhood is hell".
But she's also extremely happy about being a mum and said she and her partner would probably be taking the baby along to Bella.
"My mum tells me the Scottish countryside is incredible so I'm looking forward to seeing it and will try to find time to get out and see this part of the world," said Paloma.
"During my stage shows I talk about trying to spread an epidemic of kindness and how we all have to take responsibility for making the world better, so I'll be encouraging those who come to the festival to take their tents and rubbish home with them.
"As for the music, I really love playing new songs so we will play tracks from the album that's just out. But there's also a lot of the more popular songs from previous records as it's nice to hear everyone singing together. Only Love Can Hurt Like This is the one I like hearing them sing best."
Meanwhile, this year is proving to be interesting for singer/songwriter Lucy Spraggan, who has enjoyed fabulous chart success, headlined her own shows and played a host of festivals.
Lucy, who appeared on the X Factor in 2012, made history twice by being the most "Googled" musician that year and having a top-20 hit and an album in the charts while still competing on the show.
"This will be my third time at Belladrum," said Lucy. "I think it's the best festival, full stop. I played Glastonbury last year and the similarities between the two, apart from Belladrum being Scottish and therefore infinitely better, are that both have a real spirit about them.
"I'm taking my full band up this year, that's drums, keys, bass, guitar, violin, mandolin – so there will be seven of us. So, even though people may have seen me before, this will be totally different.
"I love ceilidhs so it would be really cool if I can get everyone up on their feet and dancing," said Lucy.
It has also been revealed that this year's secret special guest at Bella is to be the man considered Scotland's hottest act, Gerry Cinnamon, who sold more than 10,000 tickets for his Glasgow shows in just three minutes.
He's expected to deliver one of the most infectious sets the main stage has ever seen. "The cat is out of the bag, we are delighted to be welcoming the force of nature that is Gerry Cinnamon to Belladrum for the first time. The buzz and excitement around Gerry is incredible and this is set to be one of those must-see moments," said Belladrum promoter Joe Gibbs.
The festival will also pay tribute to Scott Hutchison, of Frightened Rabbit. The band had been due to headline the Hot House stage and perform their seminal album The Midnight Organ Fight in full, but Scott passed away this year.
Firm favourites with the Bella crowd, the band had a special place in the hearts of festivalgoers. Rather than looking for a band to replace Frightened Rabbit, Belladrum will play the album in full with a video tribute to Scott in the headline slot. A collection for SAMH (Scottish Association for Mental Health) will also be taken at the same time.
"Following suggestions from fans and our own deliberations, we felt a tribute to Scott and the band would be more appropriate than any other course of action," said Joe. "Playing the album live will be a chance for everyone to come together to pay tribute to and remember both Scott and the band's outstanding contribution to Scottish music."
Other top acts to look out for include Scottish band Hunter and The Bear, acoustic roots and blues guitarist Martin Harley, Glasgow singer-songwriter Christy O'Donnel and Aberdeen's electronic indie rock act Little Kicks, to name but a few.
Tickets are sold out but it may be worth checking with the promoters for returns. Meanwhile those heading for the festival can swing by the Verb Garden, sponsored by the P&J, and enjoy a great selection movies, talks and live interviews. Look out for further details each day in the Press and Journal. Visit www.tartanheartfestival.co.uk for more information.