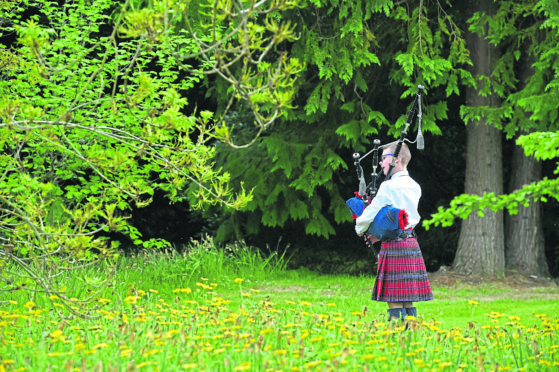 The stage is set for Inverness to host two world-class piping competitions this week as hundreds of pipers from as far afield as Canada, America, New Zealand, Australia and Europe descend on the city for two days.
The Northern Meeting Piping Competitions take place at Eden Court Theatre on Thursday August 30 and Friday August 31 and is classed as being the finest solo piping contest in the world.
Major General Seymour Monro, chairman of the Northern Meeting Piping Trustees who organise the contest, said the event is a must-see for locals and tourists alike who will experience the best of the best in Scottish piping.
He said: "Eden Court Theatre will come alive to the sound of the best pipers in the world and I would encourage people to go along and experience it. This is a two-day extravaganza of the most exceptional music the world has to offer right here in the heart of the Highland capital. These performers are musicians, they make their pipes sing.
"Everything about the event is spectacular. The wonderful setting of Eden Court Theatre provides perfect acoustics for such a display. We are encouraging people to come along and just experience the event – even if they just pop in and out. People can come and go, grab a bite to eat in the restaurant or head into town or for a walk down the river and then return for some more superb piping.
"Inverness is a stunning location and with the Northern Meeting taking pace it really can provide locals and tourists with two great days of Scottish tradition."
Juniors also play a big role in the Northern Meeting and this year more than 30 youngsters under 18 are taking part.
Major Monro, said: "Whether it be playing solo or as part of a band, it's so important that we encourage youngsters to take up this traditional Scottish instrument, particularly as Scotland celebrates the Year of Young People.
"There is a huge drive among the piping fraternity to encourage more young players. It seems now that it's the cool thing to do."
Events get under way from 8.30am on both days. Tickets are priced at £15 for Thursday day and evening, or £10 for Thursday evening only; Friday £15, while two-day tickets are £25. Under-18s go free to all events.
Contact: 01463 234234.
GET READY FOR BLAS OFF!
We've seen concerts take place in the Highlands that have attracted hundreds of fans, but it's not often you find a concert which has more than a thousand performers taking part.
But that will be the case when the grand finale of the Blas Festival, which takes place in the Northern Meeting Park in Inverness, gets under way on Saturday, September 15.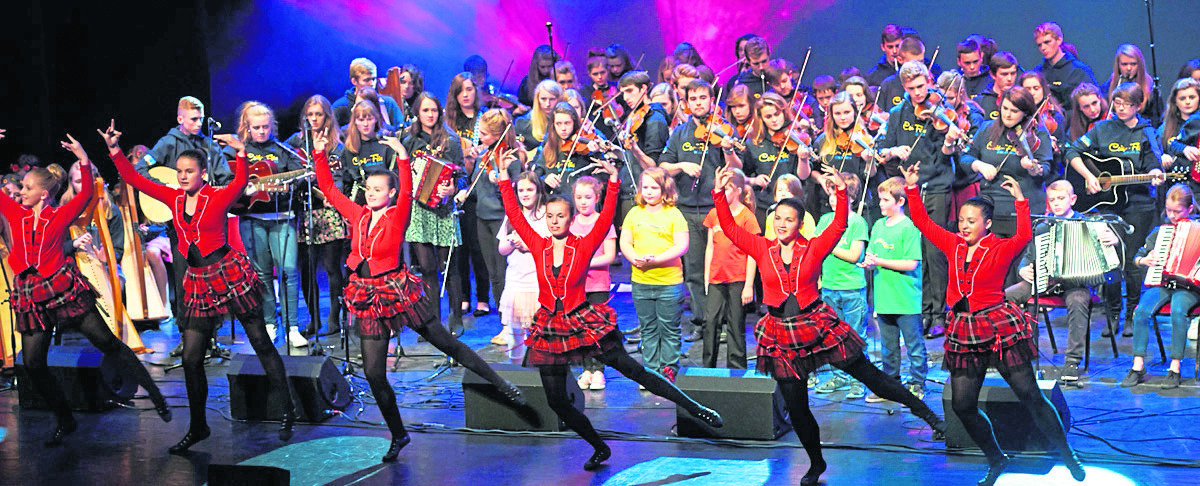 Blas, which means taste or sample, is a festival organised by Fèisean nan Gàidheal in partnership with The Highland Council and takes place this year from Friday September 7 until Saturday September 15.
A celebration of Gaelic culture and the Scottish traditional music scene, the festival is now in its 13th year and sees concerts and ceilidhs taking place all around the Highlands from Applecross to Bernera and Portree to Portmahomack.
Headline acts include Gaelic singer Julie Fowlis, Mischa Macpherson, Brìghde Chaimbeul, Celtic rock group Wolfstone, who will make their Blas debut; award-winning folk band Breabach, young electronic Celtic fusion group Niteworks and the highly acclaimed RURA.
Two icons of Gaelic culture, Alasdair Gillies and Dolina Maclennan, will celebrate their 80th birthdays with special events in Skye and Lewis featuring hand-picked artists, but as this is the Year of Young People, youngsters will also take centre-stage, as Blas chief executive, Arthur Cormack, who also has the challenge of organising events spread over a wide area, explained: "We have had young people involved in the steering groups, programming and throughout the festival, even more so than normal, to showcase the wealth of talent amongst Highland youngsters," said Arthur.
"Each year we commission a new work and this year that's gone to a young person, Mischa MacPherson, a Gaelic singer from Lewis, who will perform her new work, Bho Èirigh gu Laighe na Grèine (Sun, Moon, Land, Life, Sea), a suite of new Gaelic songs incorporating Gaelic poetry, photography and short films.
"She's also taking part in the big, final event at the Northern Meeting Park in Inverness on Saturday September 15."
This will be no ordinary concert. Òran Mòr, meaning Great (or Big) Song, will feature more than a thousand musicians from Fèisean across Scotland as well as various youth music groups and initiatives including the Highland Council Youth Music Groups and the National Centre of Excellence in Traditional Music.
It will be the biggest event Fèisean nan Gàidheal has organised in its 30-year history.
"We asked the youngsters which bands and acts they'd most like to see appearing so they picked the performers," said Arthur.
"Youngsters from various groups have each been rehearsing for weeks, different music, and everyone taking part will be performing a new Gaelic song written by Glasgow-based Gaelic student, Robbie MacLeòid, which will be heard by the public for the first time at the concert. What we have found is that there's a huge interest in Gaelic – young people find it quite attractive which perhaps wasn't the case 40-50 years ago," he said.
One of the Blas Festival's youth ambassadors, Lachie Robinson, said: "It is great to be involved in putting together this year's Blas Festival and to have such an exciting programme to look forward to with some of the acts most admired by young people involved in playing traditional music.
"Òran Mòr is going to be awesome and myself and my young colleagues are so looking forward to being part of that and other events during the Blas Festival."
But ahead of the big shindig, a name synonymous with all things related to Highland bagpipes will be centre of attraction on the first day of the festival.
The music of the late great piper, Pipe Major Donald Macleod MBE, from the Isle of Lewis will be showcased in Crossing the Minch, a project dreamed up by The Big Music Society, led by world-class pipers Calum MacCrimmon (Breabach and Tryst) and John Mulhearn (Tryst).
The two-night tour, which will visit An Lanntair in Stornoway on September 7 and Ullapool Village Hall on September 8, aims to wow audiences with a unique showcase of Donald Macleod's music featuring guests including James Duncan Mackenzie (Breabach), Innes White (Assynt), Fiona MacAskill (Kinnaris Quintet) and the Glenfinnan Cèilidh Band. With a concert performance in the first half and a cèilidh dance in the second half, bring your dancing shoes.
Calum MacCrimmon, of The Big Music Society, said: "Never before has one figure's music been more resonant and influential on the Scottish traditional scene than that of Pipe Major Donald Macleod.
"It has been a real treat bringing together some of today's leading players from Lewis, Skye and the Highlands to perform this legendary man's back catalogue in one special show."
The full programme can be found at www.blas-festival.com along with details of tickets including prices for Young Scot cardholders.