He is the north-east teenager who has combined the technical wizardry of Nick Park with the heroes from the Marvel canon to stunning effect.
And, although he is a quietly spoken, well-mannered young man, Darren Taylor already has more than a million reasons to believe he can make a name for himself in the film world.
That is the number of YouTube views which the Aberdeen teenager's video of the Spider-Man: Homecoming trailer has amassed since he created it with a mixture of Lego and computer graphics at his Granite City home.
His efforts have been shared by the franchise movie's director, Jon Watts, and enjoyed by its actors, including Spidey himself Tom Holland and Jon Favreau.
And Darren's vivid imagination, dry sense of humour and expertise with modern film techniques has earned him a growing army of followers, both in his homeland and throughout the world.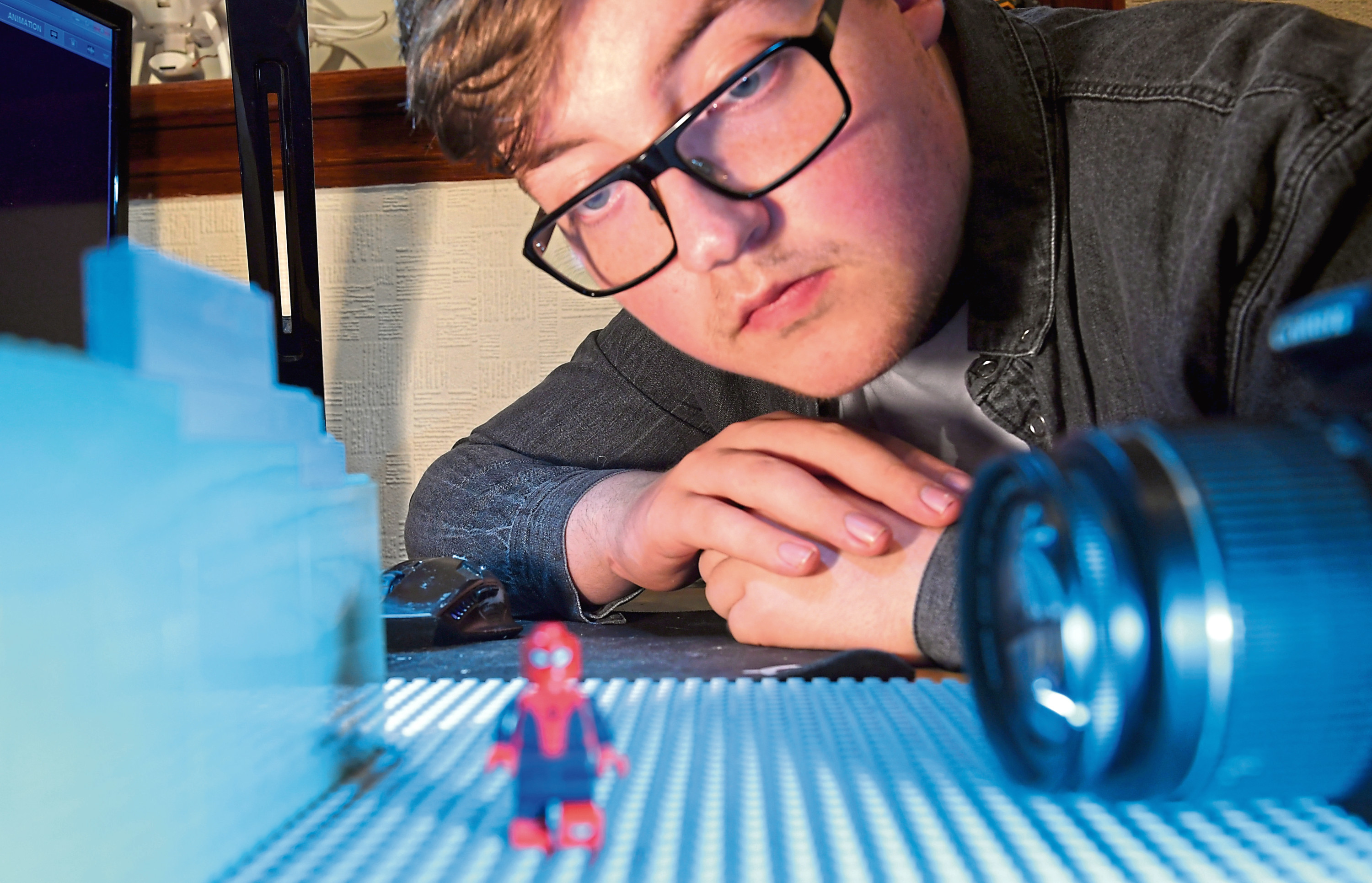 Just last week, he was shortlisted for the Young Scot of the Year in the entertainment category, an accolade which he described as "unbelievable" and "out of this world".
The 19-year-old, originally from Shetland, who has studied film at NESCol, admits he has been amazed by the reception for his series of animated works, but he is no overnight success.
On the contrary, Darren was only three when he received his first Lego set and started working on these types of projects and he has gained a wealth of knowledge during the last decade, while his skill and ambitions have soared.
And, as far as his knowledge of generating realistic scenes with basic equipment goes, Darren admitted he was in with the bricks.
He said: "I still can't quite get to grips with the fact my film has hit more than a million views.
"For one of my videos to have been seen by so many people is just a dream come true.
"My film inspirations are Sam Raimi's Spider-Man trilogy, The Cornetto trilogy and the Lord Of The Rings.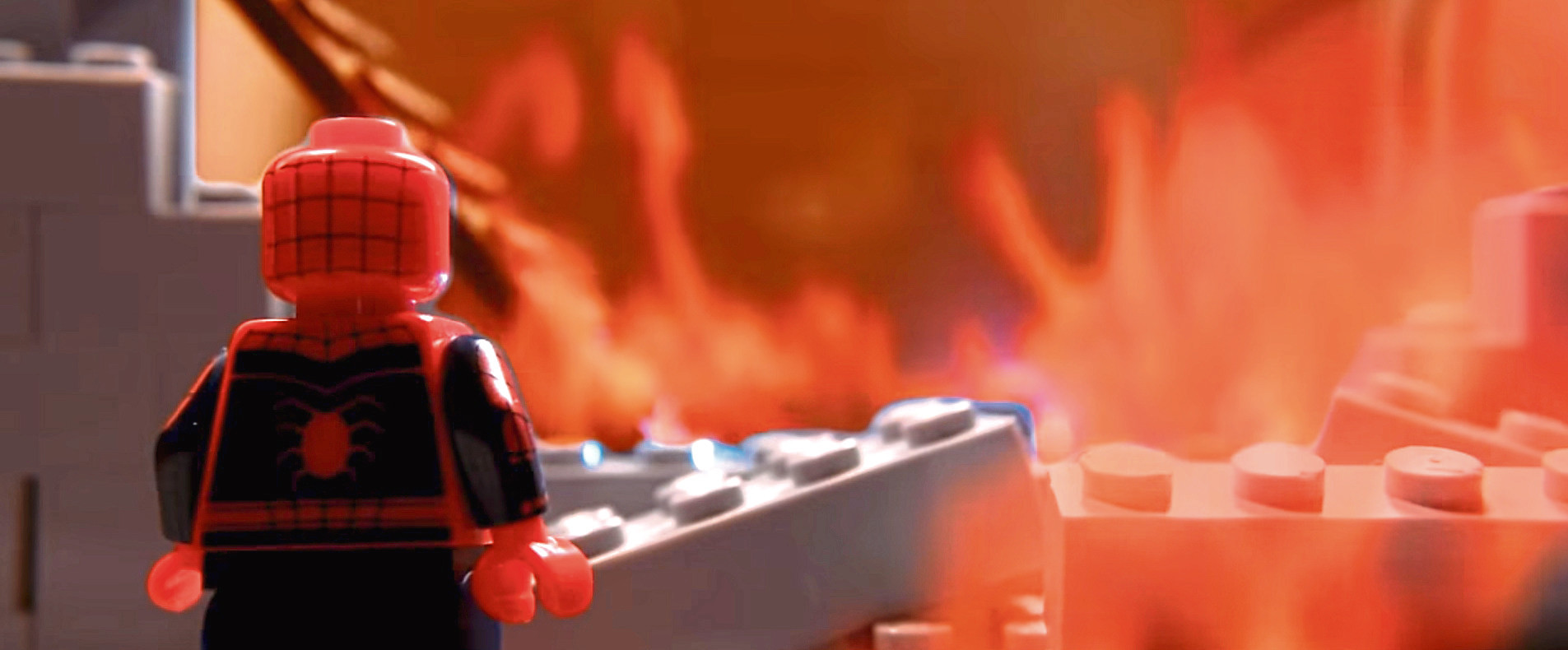 "As for TV shows, I never really got into them until I was older. But the first one I properly watched through was Merlin.
"Ever since people started looking at what I was doing, the feedback has been great and incredibly motivational and it has made me determined to kick on.
"I certainly don't plan on this being the only time I experience this and I am determined to continue moving onwards and upwards.
"I can't really remember when I first started making films, but it has been something I have been doing pretty much all my life and I have always loved the craft."
Darren appreciates the virtues of patience and has a meticulous attitude to his vocation. Sometimes it takes days to create a few seconds of magic and occasionally, scenes which look superb on paper don't work in practice.
But while his videos require many hours of painstaking preparation and shooting, combining stop-motion photography and CGI, he is clearly in his element around gizmos of every description.
He is also adept at making a little go a marathon distance and wasn't fazed by not having a wealth of high-spec equipment available at home as his Spidey senses were tingling.
He said: "I have a table, a couple of lamps, my camera kit and my computer, and that's all I have used.
"So, depending on the scale of the project, it can take months. I am currently involved in a feature-length one which I have been working on for over a year – and it is challenging but exciting.
"When I was shooting the Spider-Man recreation, I spent 46 non-stop hours to be the first to do it.
"I have been collecting Lego ever since I was young and I normally have the resources to bring what's in my head to life, but sometimes I have to get new sets to have the right pieces or upgrade my equipment."
The Scot is now focused on pursuing a career in the industry and he isn't daunted by the prospect of having to chase his ambitions all the way from shoestring budgets to Sunset Strip.
As he said: "My main goals are to get more experience locally and gradually work my way to becoming a film writer and director.
"I know it will not happen overnight, but I am as happy as I can be with how things are going.
"I still can't describe the feeling of being nominated for the Young Scot award, to be honest.
"It is a huge honour to be a finalist and be involved in the Year Of Young People.
"I don't make films for the recognition, but after the amount of years I have put into film-making, it does feel amazing to be recognised for it."
Darren's sights are now focused on progressing to longer-form ventures.
And no matter how gruelling that might prove, he has the same commitment to his craft as Peter Parker has to keeping the world safe.
As he said: "I want to write and direct a feature-length movie, I want to get more experience and work in the industry and learn more, teach others animation and start a film group for like-minded individuals.
"I also want to continue making Lego recreations and keep building my audience and hopefully go from 8,000 subscribers to 10,000 before the end of the year."
Anything to keep these spidey senses tingling!
You can watch Darren's work at www.youtube.com/user/dt98films