GALLERY: Celebrate Wikipedia's 18th birthday by taking a look back at its most comical edits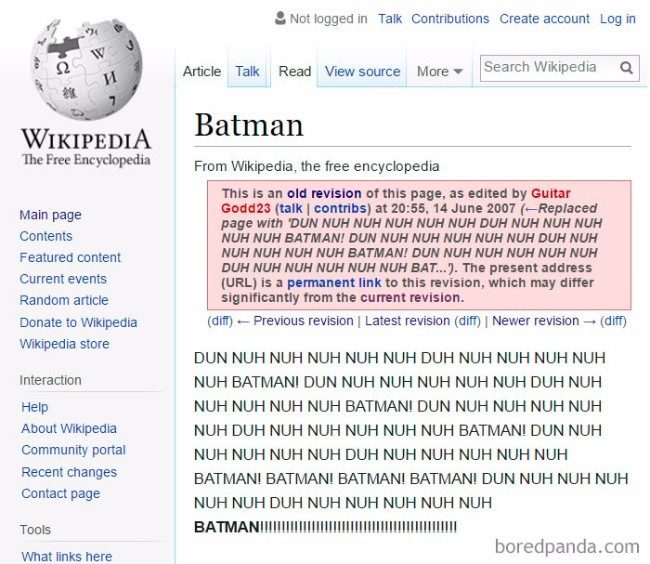 Today marks 18 years since web-based encyclopedia Wikipedia was introduced to us, revolutionising the way we found information.
And with the site being open for anyone with internet access to write and make changes to at any time, it's the gift that keeps on giving.
Wikipedia has held countless comical errors over the years, so to celebrate its passage into adulthood we have put together a collection of its funniest less-than-accurate edits.
People have even taken to social media to share their encounters with blatantly incorrect features in articles.
Including a switch up of Jeremy Corbyn's picture during the Labour leadership election, and altered information on soccer player John Brook's page.
Err, not entirely sure that's Jeremy Corbyn, Wikipedia pic.twitter.com/gLccV9wWXr

— Isabelle Fraser (@izzyfraser) August 14, 2015
This is not up for debate: #USA #USMNT pic.twitter.com/egye4OA0W2

— FOX Soccer (@FOXSoccer) June 17, 2014
Wikipedia has approximately nine million edits applied every month, meaning the combined databases receive over three edits per second on average.
Check out more of these hilarious changes here:
Moral of the story, you certainly can't believe everything you read online.