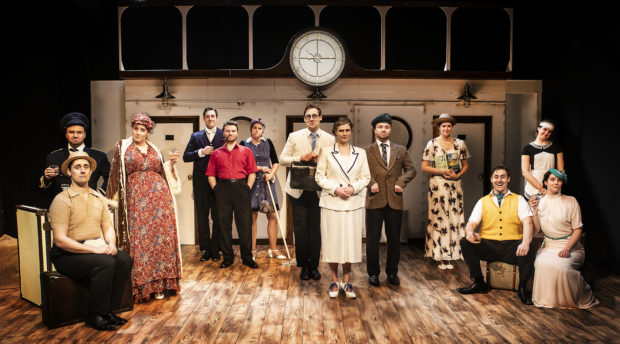 Bath-based theatre company New Old Friends has made a welcome return to the Highlands this week with a splendidly silly Agatha Christie-inspired murder mystery.
The opening night of the small but talented and energetic troupe's latest spoof thriller, Crimes on the Nile, was well received by the large audience in the One Touch Theatre at Eden Court in Inverness.
The company's new show follows on from the success of last year's tour with Crimes Under the Sun, which also visit the Highland capital.
It again features Artemis Ariane, who, wherever she goes, finds herself having having to deploy her sleuthing skills to identify a murderer from a gathering of larger-than-life characters.
The Belgian detective is set to relax on a holiday cruise along the river Nile when tragedy strikes in a ship's cabin.  All the passengers and crew are suspects and the corpse count increases as Ariane attempts to identify the murderer.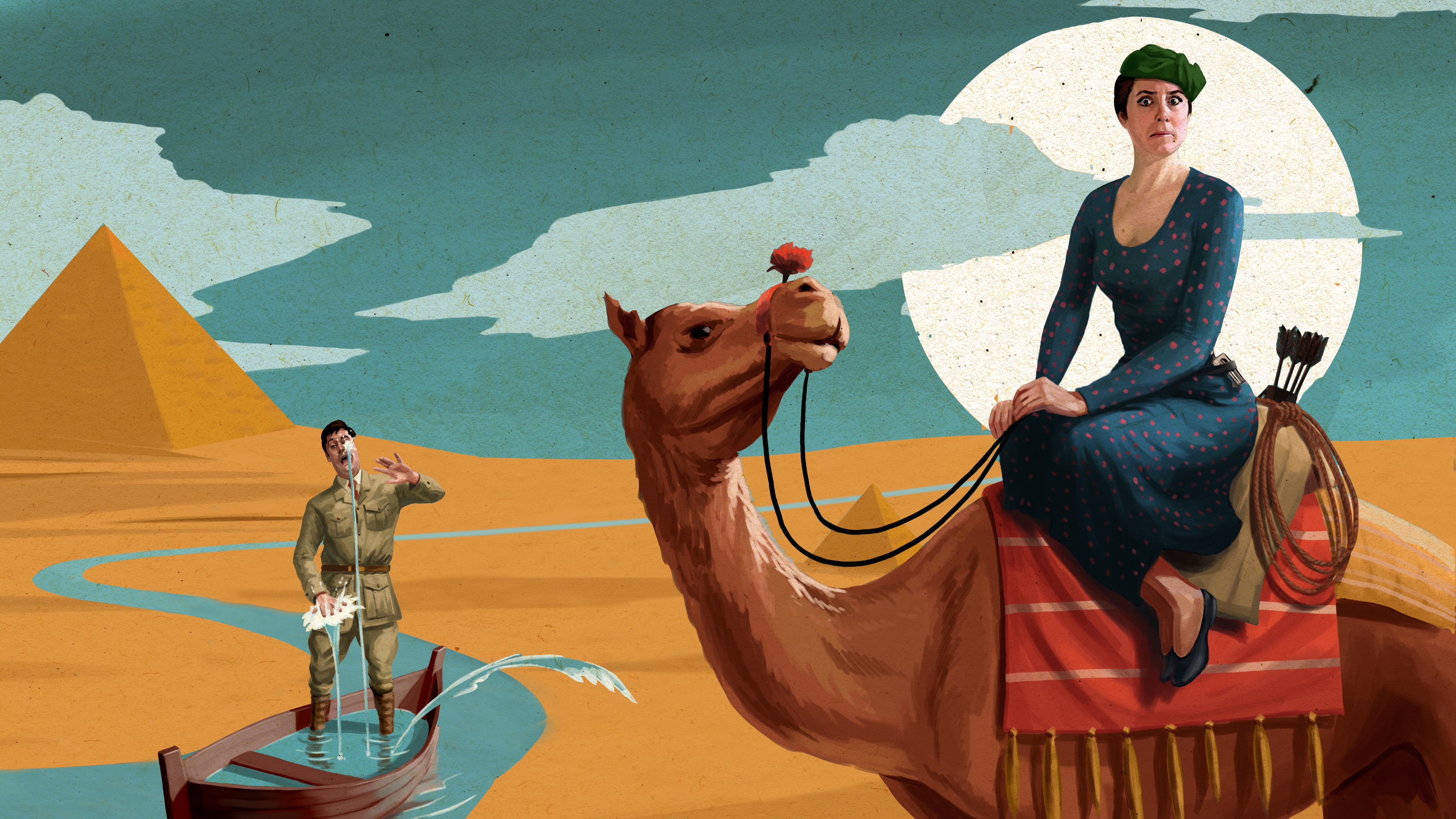 With Kirsty Cox excellent as the spinster sleuth, the remaining 11 roles are played with gusto and ingenuity by just three other cast members.
Making great use of a sparse, but  clever set comprising three ship's cabin doors, two portholes and a clock, husband and wife team Feargus Woods Dunlop, and Heather Westwell,  and Fergus Leathem, scamper around the stage, gleefully switching costumes, hats and personas, to bring the  characters to life.
Among them are saucy novelist Temperence Westmacott, her overgrown, prudish son, Colossus, dodgy German doctor, Hans Reichman and fruity but surprisingly acrobatic Scottish lawyer, Kirk McMiller.
Cases, trunks and lashings of booze are all put to good effect as the tongue-in-cheek mystery, directed by James Farrell unfolds.  The script is packed with clever alliteration and cheekily delivered innuendo and there are some great set pieces, including a camel race in the desert, that brought some of the loudest laughs of the evening.
All in all, the show is a great evening's entertainment,  that keeps you smiling throughout and guessing to the very end whodunit.
Crimes on the Nile is at Eden Court until Saturday.