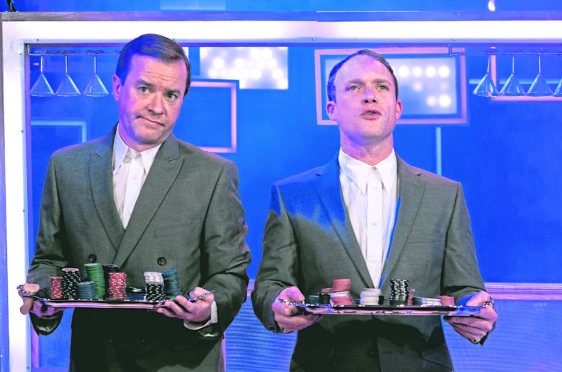 When star Paul Nicholls was unable to take part in a stage run of hit film Rain Man due to illness, the show's producers must have felt some concerns.
Some in the audience were doubtlessly enticed along to His Majesty's Theatre in Aberdeen to see the TV mainstay, who rose to fame in Eastenders, play the role of autistic savant Raymond Babbit – which Dustin Hoffman won an Oscar for in 1988.
However, relative unknown Adam Lilley shone last night when he took centre stage as stand-in. It was hard to imagine how Nicholls could have done any better.
Chris Fountain, better known as Tommy Duckworth in Coronation Street, starred as his brother Charlie Babbit and also impressed in the the Tom Cruise role.
At the outset of the play, wheeler-dealer Charlie is the stressed owner of a struggling car firm, and he has no idea that he has an older brother.
Fountain gets the show off to an energetic start, with a performance as motor-mouthed as it is foul-mouthed.
After he learns of his father's death, Charlie discovers that he has only been left a Buick convertible and a rose bush in the will.
A quest to find out where his father's fortune ended up leads to our first encounter with Lilley, as Raymond.
Charlie first dismisses his sibling as a "weirdo" and "freak", but comes to embrace Raymond's differences as they embark on a road trip over the show's duration.
And so did the Aberdeen audience, who burst into laughter on several occasions at Raymond's unwittingly inappropriate behaviour – such as when he innocently interrupted a particularly intimate moment between Charlie and his fiance.
But the serious side of his condition reared its head, as Raymond suffered "emotional outbursts" when removed from his life of routine.
The play was interspersed with 1980s music, and acts like David Bowie, Cyndi Lauper and The Pixies illustrated the period in which it was set.
Simple sets helped to focus the audience's attention on the two lead performances.
And though it is the two men who carry the show, Elizabeth Carter plays an important part as Charlie's fiance, Susan, as she brings the two together.
Fans of the classic movie will relish the chance to relive a favourite flick in a different and more immersive setting.
But those who haven't seen the film will also find much to enjoy in this play, which offers plenty of poignant moments and runs until Saturday.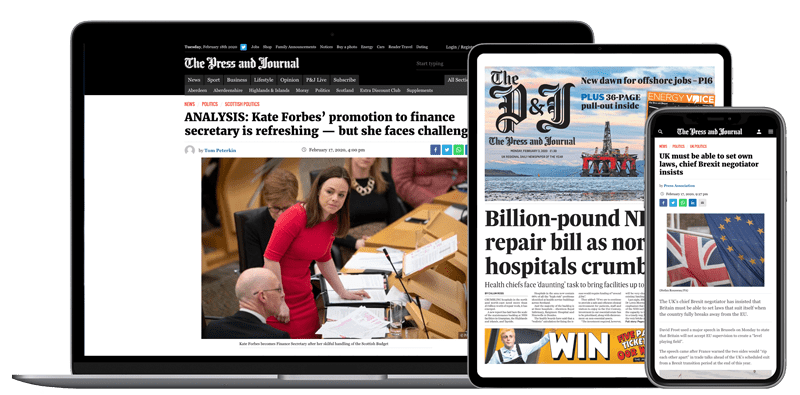 Help support quality local journalism … become a digital subscriber to The Press and Journal
For as little as £5.99 a month you can access all of our content, including Premium articles.
Subscribe