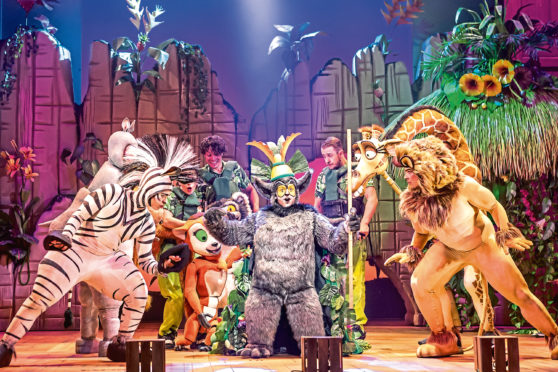 Within minutes of the curtain rising on opening night of Madagascar the Musical, the stage at Eden Court was bursting with colour, action and music.
The musical from Dreamworks, the theatre group that created Shrek The Musical, immediately let the audience know they've had no option but to Move It, Move It and join in the fun as a host of colourful characters and puppets bounced across the stage.
Aimed at youngsters aged three and over, but featuring plenty of jokes adults appreciated, the 10-strong cast tells the story of what happened when some animals in New York's Central Park Zoo, decide to escape.
Alex the lion, played by Matt Terry (X Factor winner in 2016), is content to be the 'mane' attraction at the zoo, but his buddy, Matty the Zebra (Antoine Murray-Straughan), dreams of living in the wild.
On his 10th birthday he learns the penguins Skipper, Kowalski, Rico, and Private – all of them puppets so convincing you don't notice the puppeteer after a few minutes – plan to escape.
He joins them and is also quickly joined by Alex, Gloria the hippo (Timmika Ramsay) and a hypochondriac giraffe named Melman (Amie Lee-Morgan).
After causing chaos in New York they find themselves on ship, then stranded on the paradise island of Madagascar.
Here, they meet real "wild" animals led by the scene-stealing lemur King Julien the 13th, played for this performance by Darren John.
A wise-cracking, flossing star, his rendition of the hit Move It, Move it brought the show to life, while a finale reprise had youngsters and adults, jumping for joy.
While some of the songs are a little forgettable, the simple storyline about friendship is memorable.
A great way to keep the kids amused during the school Easter holidays, Madagascar the Musical is at Eden Court until Saturday, April 13.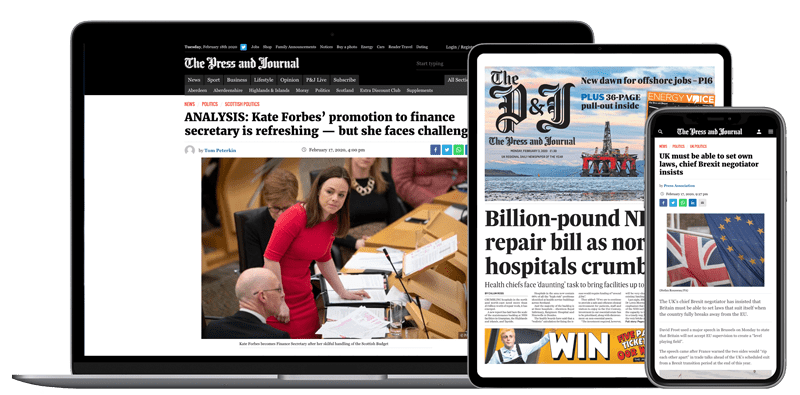 Help support quality local journalism … become a digital subscriber to The Press and Journal
For as little as £5.99 a month you can access all of our content, including Premium articles.
Subscribe