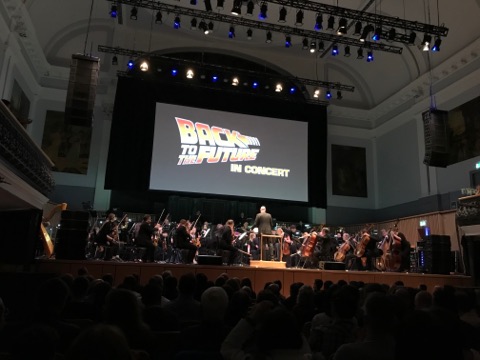 As someone who disapproves of sweeties being unwrapped too loudly at the cinema, I wasn't sure how I would take to the Czech National Symphony Orchestra playing throughout a screening of Back to the Future.
So it was with some trepidation that I watched a seemingly endless parade of musicians gradually fill the stage at Aberdeen Music Hall prior to last night's unique show.
There was no denying their skill, as they entered an extremely polished performance of the famed Alan Silvestri score to get the evening under way.
But it still seemed an uneasy mix, as viewers strained to hear some of the early dialogue amid the swelling strings and crash of cymbals.
It was when lead character Marty McFly zoomed back in time to 1955 in the film's legendary DeLorean time machine, and was accompanied by a particularly rousing blast of the trademark tune, that I began to see the appeal.
The music often added spectacle to the action on screen, and at times it breathed new life into a picture which many will have seen dozens of times before.
Some new music had been written especially for the occasion.
For the few people unaware, the plot revolves around teenager Marty McFly accidentally travelling back in time to 1955 and altering the course of history in such a way as to prevent his own birth.
Unless Marty is able to put things right, with the help of eccentric inventor Doc Brown, he will be "erased from existence".
The performances of Michael J Fox and Christopher Lloyd in the central roles, and the fast-paced time-travelling plot, proved a hit with the audience and provoked plenty of laughter.
I'm still not entirely convinced that this new form of entertainment itself has a future, but it made for a unique experience and Aberdeen Music Hall is to be commended for trying out different attractions as it ushers in a new era following its reopening last year.
That a screening of the 1980s classic was able to tempt scores of people indoors during one of the hottest days of the year indicated that people will be willing to give new ideas a try.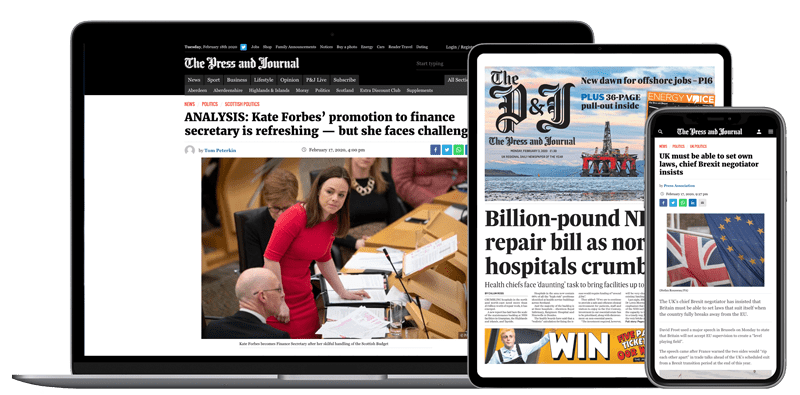 Help support quality local journalism … become a digital subscriber to The Press and Journal
For as little as £5.99 a month you can access all of our content, including Premium articles.
Subscribe