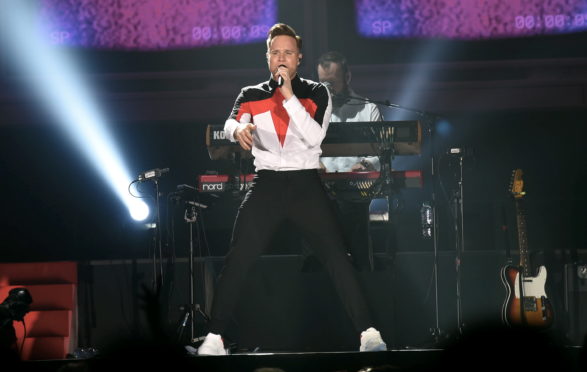 Singer Olly Murs has lit up the stage of the AECC kicking off his UK tour with a bang.
The star wowed fans in the BHGE arena with his All the Hits Tour.
The troublemaker may have only placed second in The X Factor in 2009 but he was the centre of attention.
Blasting out his new tunes along with a mixture of older ones, the night was full of his well known pop hits – Up, Excuses and Dear Darlin' being some of my favourites.
But before Olly graced the stage came Rak-su, the four-man group which rose to stardom in the 2017 X Factor series.
The flamboyant troupe brought the huge stage to life with their tunes I Want You To Freak, I'm Feeling You, Thunder (from their new EP), and their latest release Yours Or Mine, among others.
The floor was shaking with the beat from their new unreleased track Rotate – which will be a tune for the summer for sure.
Then came Olly Murs.
His first appearance was unexpected but wonderful!
For the very first night of his UK tour he kicked off with a mix of Moves and Ed Sheeran's Shape of You.
The cheeky chappy bounded about the stage during his opening songs, before dropping it to a serious note to tell the audience there's always someone to talk to if they are struggling with mental health.
Big-hearted Murs then sang his ballad Talking To Yourself, urging fans to speak out if they need help.
But Olly, the absolute performer, picked the night back up and had everyone's heart skipping a beat as he took a trip down memory lane revisiting a lot of his early songs – and some One Direction, Stevie Wonder and The Jungle Book.
Bizarre but brilliant.
Wrapped up in The Voice captain's performance the time passed very fast, with tune after tune and his excellent band nailing every number – the saxophonist's groove was about as energetic as Olly's.
But the chatty showman, whose 10 years of intense exercise give him the right to shake his bum as often as he does, had to end it at some point.
And after treating the AECC to a bouncing encore, he left them asking: dear darlin', please don't let me go – unless of course you'll dance with me tonight.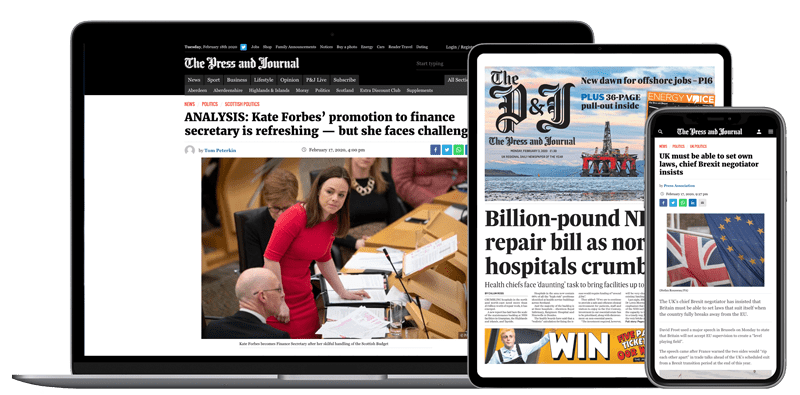 Help support quality local journalism … become a digital subscriber to The Press and Journal
For as little as £5.99 a month you can access all of our content, including Premium articles.
Subscribe