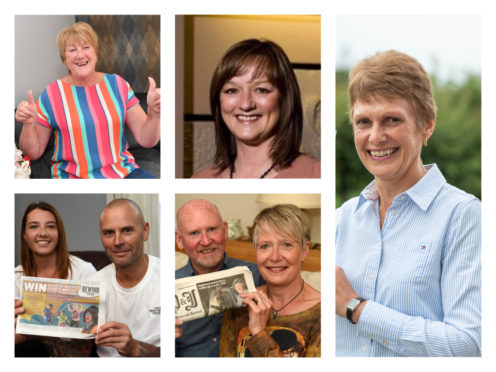 Heaven will be a place in Perth for five lucky Press and Journal readers later this month.
The P&J offered people the chance to win tickets to this year's Rewind Scotland, a hugely popular festival for music lovers looking to be transported back in time and experience the nostalgic sounds of the past.
The festival takes place in the scenic backdrop of Scone Palace across the weekend of July 19 to 21.
Among the star attractions this year will be Bryan Ferry, Foreigner and Belinda Carlisle.
Yesterday, five elated P&J readers discovered they would be camping within the spectacular grounds of the palace, and enjoying a weekend of 1970s, 80s and 90s hits.
Edna Clark, from Methlick, was shocked to learn she would be joining the thousands of other happy campers.
The 54-year-old, who will be taking her husband, said: "I can't believe it, I never normally win competitions. I'm still in shock.
"There's quite a few people I'm looking forward to seeing – Bryan Adams, Lulu, Foreigner, they're all my era."
In order to win the contest, readers were tasked with answering the name of the European city festival act Midge Ure famously sang about while a member of Ultravox – the answer, of course, was Vienna.
There are four different stages for ticket holders to enjoy throughout the weekend, with live bands, DJs and stand-up comedians entertaining the crowds.
Maureen Hector, from Keith, was also stunned to find out she would be enjoying some of her musical favourites.
The 59-year-old, who will also be taking her husband, said: "I was just saying last week I'd never been to a music festival but probably thought it was too late for me now.
"I've just been looking at the line-up and I'd say Belinda Carlisle and Lulu are the ones I'm most looking forward to."
John Hill, from Crathes, will be taking his wife Angela to the event, with the pair veteran festival-goers.
The 48-year-old said: "I just thought I would enjoy it, we like music festivals – my wife will be delighted."
George Smith, 62, from Aberdeen, said he had not had time to explore the different acts but said it was "fantastic" to win the tickets.
Barbara Polson, from Peterculter, said she was surprised to get the call as she had assumed she would not win.
The 55-year-old said: "I was wondering why the P&J were phoning because I didn't remember entering as it didn't cross my mind I was going to win it. It's very exciting."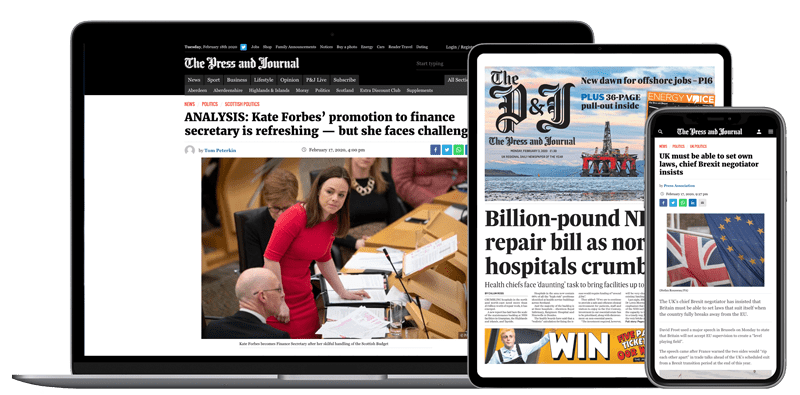 Help support quality local journalism … become a digital subscriber to The Press and Journal
For as little as £5.99 a month you can access all of our content, including Premium articles.
Subscribe