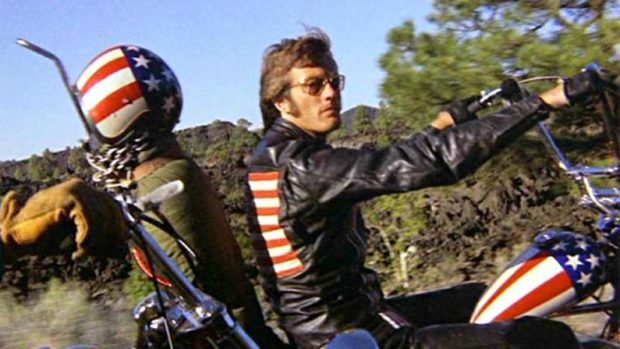 There are some film roles which can be as much of a curse as a  blessing and when Peter Fonda, who has died of cancer aged 79, burst to screen prominence in Easy Rider, it was a part which he found he could never eclipse.
He gained global fame after playing Captain America in the 1969 road movie, although he took many critics by surprise when, after years in the cinematic wilderness, he gained an Oscar nomination for Ulee's Gold in 1997.
Fonda, born in 1940, has acting in his DNA. His father, Henry Fonda, starred in such classics as 12 Angry Men and his sister, Jane, was one of the most famous stars of the 1960s and 1970s.
Peter Fonda decided at an early age that he wanted to follow in his dad's footsteps, and after studying at the University of Nebraska in Omaha, began performing in local theatre.
Soon enough, he had graduated to grander things and he and Dennis Hopper subsequently conceived, wrote (with Terry Southern, the three gaining an Oscar nomination), raised the finance for, and starred in Easy Rider.
It was made for only $400,000, but amassed more than $16m at the box office, which rose to more than $60m worldwide in the following three years. In terms of its cool soundtrack and atmosphere, many people believe it has never been surpassed.
Fonda made a number of attempts at directing and was acclaimed for The Hired Hand, a 1971 western. But, for much of the next two decades, his refusal to move with the times made him a square peg in a round hole.
However, his star shone brightly again in Ulee's Gold, where he played a Vietnam-veteran beekeeper in Florida, whose quiet life is suddenly disturbed by villains. According to Janet Maslin in the New York Times: "This film calls for deep reserves of backbone from its terse hero, and Fonda supplies it."
Thereafter, he seemed content to slip down the credits in supporting roles. Some of his better movies as he moved beyond middle age were in Ghost Rider, as Mephistopheles who enters into a Faustian pact with a motorcycle stuntman (Nicolas Cage), and in the remake of 3:10 to Yuma as an unscrupulous bounty hunter.
He is survived by his third wife, Margaret DeVogelaere, whom he married in 2011, and by his children, Bridget, an actor until her retirement in 2002, and Justin, from his first marriage to Susan Brewer.