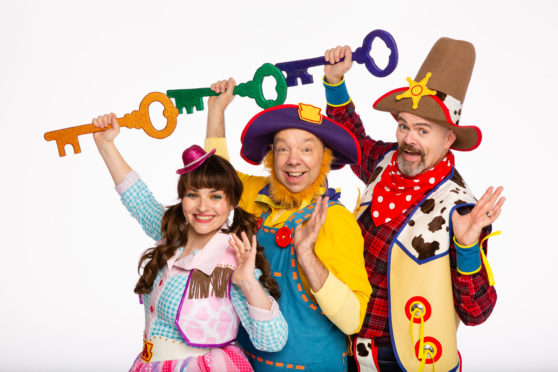 Yeeehawww! Rootin' tootin' cowboys and gals should grab their 10-gallon hats, get their boots on and get ready for a hoedown with Anya, Kevin, Gary and Bonzo in Inverness.
In the four years since their first show, the Funbox gang have been pirates, princesses, superheroes, a variety of underwater sea creatures and dino-hunters to name a few guises.
This year they've swapped the dinosaur scales for stetsons and they're stepping out in their spurs in The Wild West Show.
Anya, said: "We've watched our Wild West town being built and we can't wait to show you around!"
Someone is terrorising the citizens of East Clintwood, so it's up to the gang to save the day!
But who's the quickest draw in town? Who will wear the sheriff's silver star? And will they find their missing keys by high noon?
The answers to these questions and more will be answered when the show plays Eden Court Theatre, Inverness, on Saturday and Sunday.
Shows at noon and 3pm on both days.
Contact: 01463 234234