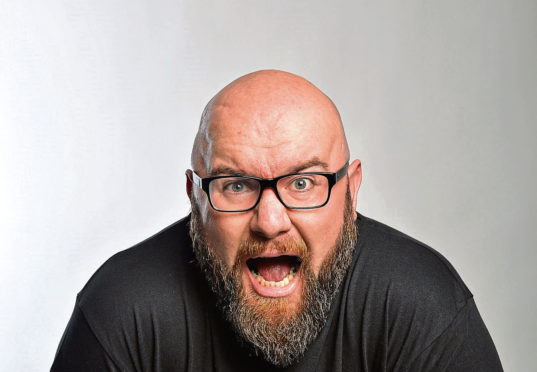 The weather has taken a turn for the worse and the dark nights are visibly starting to draw in.
If there was ever a time we needed a bit of humour injected into our lives, this is surely it.
Here to answer our prayers is the Aberdeen International Comedy Festival, which starts today and runs until October 14 at various venues throughout the city.
From Fringe favourites to stand- out headliners, the line-up offers an impressive variety for all ages and tastes.
Popular acts arriving in the Granite City include Ben Elton, Fern Brady, Daniel Sloss, Jim Smith and Sid Ozalid, with venues from the Blue Lamp to the Music Hall.
There are some family-friendly shows too, including comedy involving music and balloons suitable for younger audiences.
However, the main focus of the nearly two-week-long event, is to get people in the north-east laughing, something Edinburgh-based comedian Megan Shandley is getting more used to.
"I've been doing comedy for four years this month," said the 29-year-old.
"I'm an actress first and foremost and trained at drama school in London, but I worked at the Gilded Balloon in Edinburgh one year during the Fringe, which is how I sort of got into comedy.
"I got to know the good shows that were on that year and started dating a comedian too, so I was around the whole scene a lot and began to see how it worked.
"I finished my acting course but jobs were very competitive, so in 2015 I had my first tentative go at comedy.
"Then a year later a had a slot on a split bill show at the Fringe with some other girls.
"I was pretty nervous as you feel really exposed when you're on stage – if people aren't laughing you know you're not doing a good job."
However, people did laugh, and have been laughing ever since when Megan gets on stage to perform her observational stand-up routines.
She's a regular at Breakneck Comedy Club in Aberdeen too, so is well used to north-east audiences.
"I love the Breakneck club, it's always well attended and a great room to gig in," she said.
"This time round my show is a mixed bag. I talk about technology, modern-day relationships and a bit about Leonardo DiCaprio."
While Megan has audiences laughing at her humorous observations, comedian Scott Gibson prefers a storytelling style to get his humour across.
Originally from Glasgow, Scott has been a full-time stand-up comedian for seven years and in 2016 took home the Best Newcomer prize at the Edinburgh Festival Fringe.
"I was the first Scottish act to ever win it," he said, "which on one hand was a huge honour but on the other quite sad that no other Scottish talent had been recognised before.
"I actually live in Edinburgh now, for my sins, so was at the Fringe again this year.
"It's a crazy month but great to have so many other comedians in the same city at the same time, so we all get to catch up in the pub."
Scott will have yet more opportunity to catch up with fellow comedians when he arrives in Aberdeen for his gig on October 11, bringing with him a brand-new hour of storytelling.
"I've always been a long-form storyteller style of comedian," he said. "So I cover one topic or story over the course of an hour.
"It's usually something which happened to me or someone I know, told with some typical dark Glaswegian humour.
"I'm actually discussing mental health this time round and my experience of depression and suicide… it doesn't sound funny when I say it like that, but it is.
"I wanted to do it because it's something I've been dealing with for a while now and nothing I've ever read about it has resonated with me.
"I know mental health is a bit of a buzz word at the moment but I've tried to look at it from a new angle. The storytelling method works well for it too."
First launched in 2016, the Aberdeen Comedy Festival has grown rapidly year on year, with this fourth edition attracting close to 50 acts to venues big and small throughout the city.
Catch Megan Shandley's show, Megazoid, at O'Neill's Bar on Back Wynd on October 10, while Scott Gibson's show White Noise is on October 11 at the Park Inn by Radisson on Justice Mill Lane.
The Aberdeen International Comedy Festival is running at various city venues from tonight October 3 until Sunday October 14. The festival has been organised by Aberdeen Inspired since 2016 with support from The McGinty's Group Scotland and Balmoral Group. To book tickets, click here.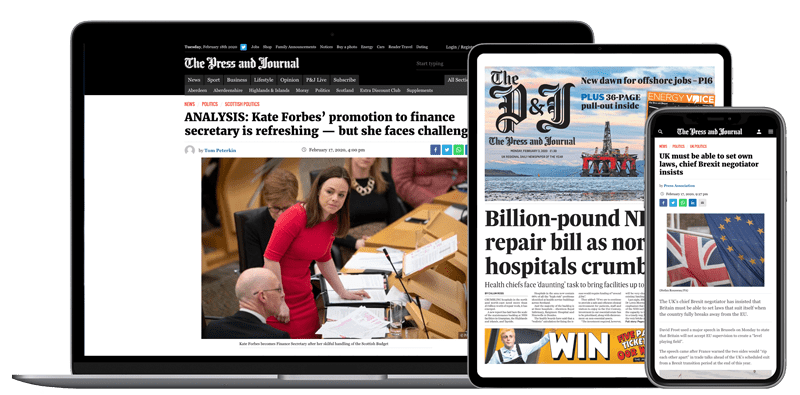 Help support quality local journalism … become a digital subscriber to The Press and Journal
For as little as £5.99 a month you can access all of our content, including Premium articles.
Subscribe