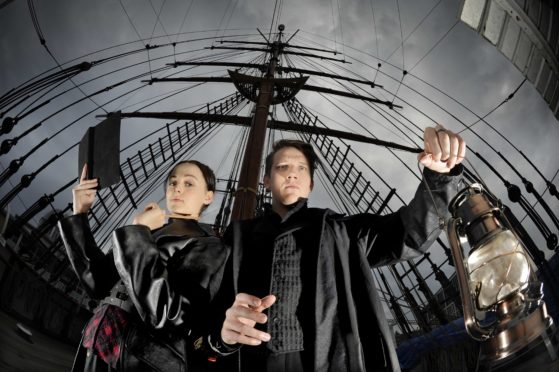 Programme organisers at Eden Court could never be accused of not keeping things fresh and varied.
Take this next week, for example – there are shows on offer designed to make youngsters and adults laugh, music from across the big pond and a drama dealing with the world's best-known "monster".
If you don't like one genre, then hang on, another one will be along very shortly…
FRANKENSTEIN
From today, Thursday February 20, until Saturday February 22, the main Empire Theatre hosts Frankenstein, a play from Scottish playwright Rona Munro, who has reimagined the spine-tingling tale for modern audiences.
The original story was penned by 18-year-old Mary Shelley, with the aim of winning a wager with her husband Percy and Lord Byron to see who could write the best horror story.
As reported previously in Your Weekend, Rona hopes her take on the classic will get under the skin of audience members.
"What I can tell you is that it won't be what people expect," she said.
Eilidh Loan takes the lead role of Mary Shelley, Michael Moreland plays the monster and Ben Castle-Gibb is Victor Frankenstein.
The show is suitable for those aged 12 and over.
COIG
There's a complete change in direction tomorrow when Canadian Celtic supergroup Coig play Eden Court's smaller One Touch Theatre.
Hailing from Nova Scotia, the group are playing a series of live dates across the country this month – a follow-up to their hugely successful tours last spring, when they drew rave reviews for both their non-traditional and exciting style of traditional music.
Coig are Darren McMullen, who sings and plays a huge number of instruments including guitar, mandolin, banjo, bouzouki, whistles and flute; Rachel Davis, who sings and plays the fiddle and viola; fiddler Chrissy Crowley and pianist Adam Young.
And they're not just good musicians, they're great chums too. All four of them grew up and played together in Cape Breton, but it wasn't until years later they decided to form a band together.
Their sound is unique, a magical combination of different musical influences and harmonious sounds.
Those coming along to tomorrow night's show will be treated to songs from the band's latest release, Ashlar, which is full of surprises, including Gordon Lightfoot '60s classic Home from the Forest, featuring vocals from Darren, as well as Rachel's beautiful version of the Gaelic standard O Luaidh.
There's also a set of jigs and reels called Time & Tide inspired by Chrissy's new-found passion for joining her brother as a crew member on a Cape Breton fishing boat, among many other stunning tracks.
Fiddler Chrissy said: "We can promise audiences an eclectic mix of lively and original sets to more traditional ballads and energetic covers. We think there's definitely something for everyone.
"We're looking forward to welcoming fans old and new to Eden Court Theatre this February."
The show starts at 8pm.
CRAIG HILL
Getting ready to pop his cork and toast his 20th solo show is Scottish comedian Craig Hill.
He's a regular visitor to the Highland capital, as for the last few years he's hosted the city's annual Hogmanay party, The Red Hot Highland Fling.
He's toured with his latest show, Bottoms Up, for a few months now, and it's finally the chance for Highland audiences to join in the fun, which if previous experiences are anything to go by, will be laugh-out-loud funny but also rather rude, which is why it's only suitable for those aged 16 and over.
Craig's show is at the One Touch Theatre on Saturday February 22 at 7.30pm.
BILLIONAIRE BOY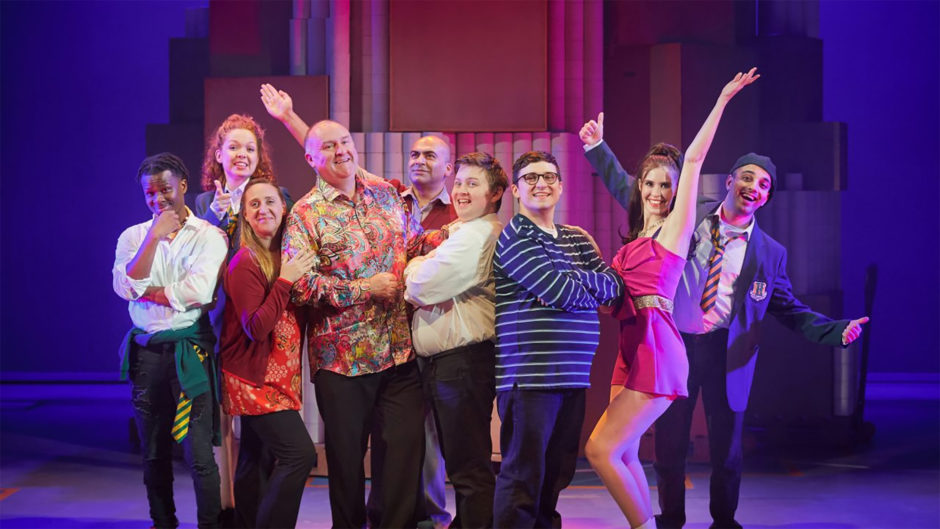 Last, but by no means least, is a show for all the family – David Walliams' Billionaire Boy, which opens on Wednesday February 26 and runs until Saturday February 29 in the Empire Theatre.
It tells the story of Joe Spud, who at just 12 years old is the richest boy in the country.
While others his age may crave a bedroom of their own or a mobile phone, Joe has all that and more including a sports car, pet crocodiles and an unlimited amount of pocket money.
What he doesn't have is a friend.
So, he swaps life at a posh school for the local comprehensive but things don't go quite as planned for this rich, lonely youngster.
Based on the best-selling book by comedian and TV presenter David Walliams, the show has lots of humour but there's also an underlying message about the harmful affects of bullying and how important it is to value friendships.
It's presented by The Birmingham Stage Company, an award-winning group which has previously produced fun shows such as Gangsta Granny and Horrible Histories.
Matthew Gordon takes the lead title of Joe, while his dad is played by Jason Furnival and Raj is played by Aosaf Afzal. Show times vary to include morning, afternoon and evening performances.
Tickets for it, and all shows highlighted here, are available via the box office on 01463 234234 and online at eden-court.co.uk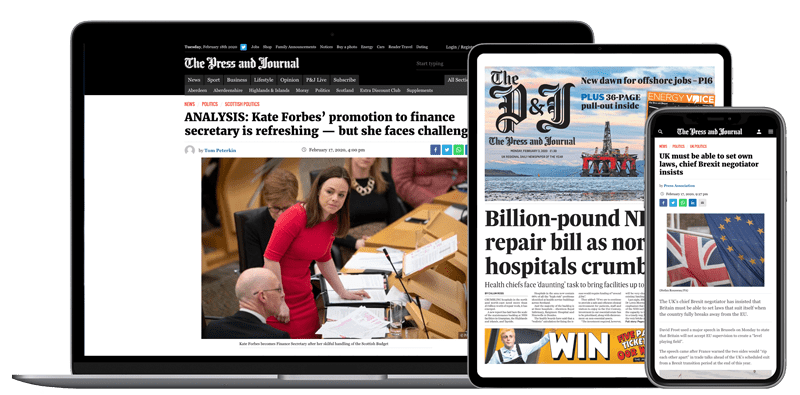 Help support quality local journalism … become a digital subscriber to The Press and Journal
For as little as £5.99 a month you can access all of our content, including Premium articles.
Subscribe