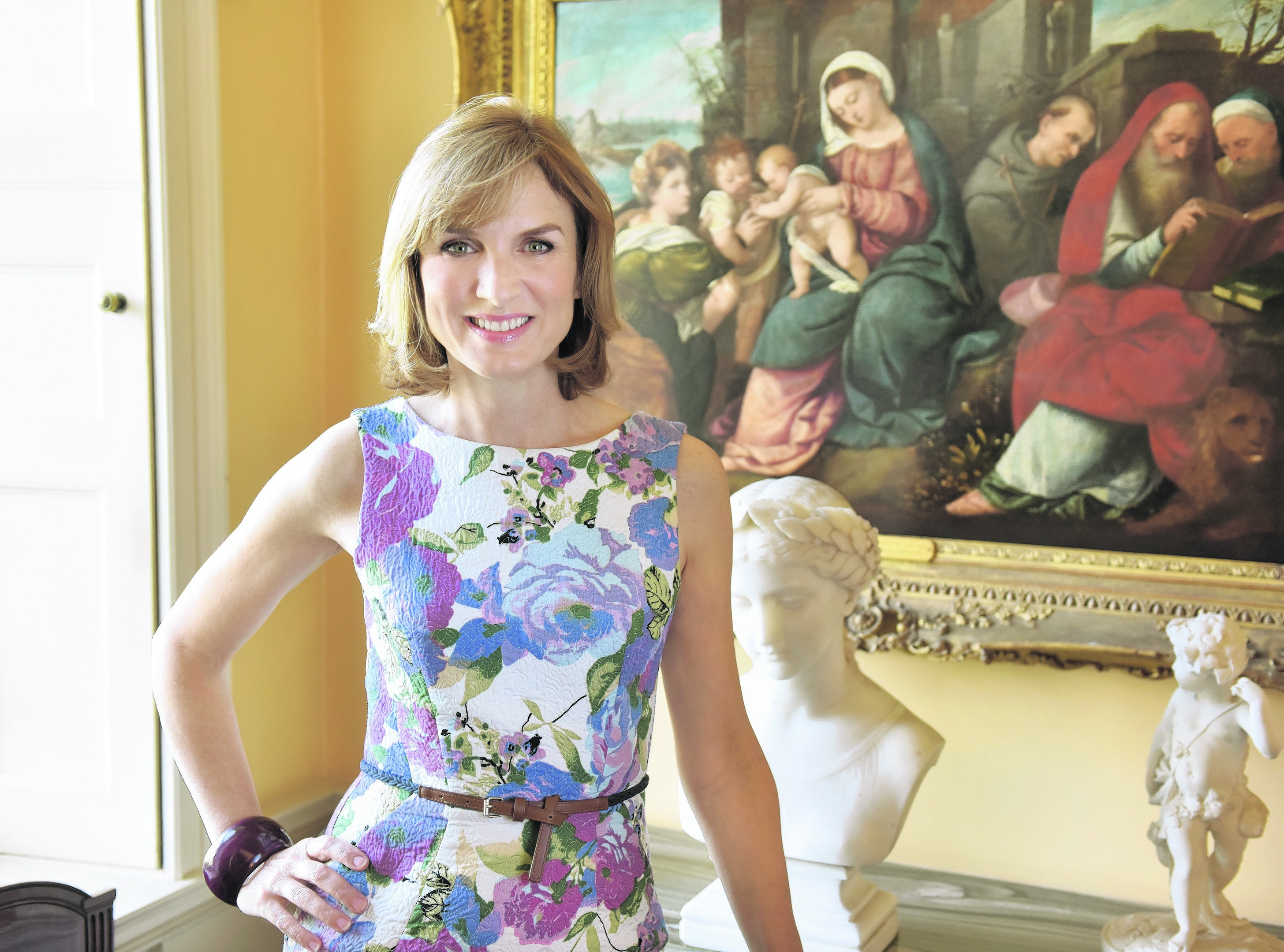 Poised with a polished demeanour, Fiona Bruce never comes across as anything less than immaculate.
Of course, this is on-screen, where she's reading from an autocue or rehearsed script. Everything is planned.
Speaking on the phone, however, she sounds more approachable.
The newsreader voice has been dropped and she speaks with intonation and character. A few casual "ums" and hesitations even slip into her sentences. She sounds relaxed, but, of course, she's been on the other side of the hot seat long enough to know exactly how a media interview works.
"I don't think that everyone knows who I really am," she said, emphasising the word 'everyone' when I quiz her on what it's like to be a household name.
"I think you only know me if you watch the programmes I'm on," she continues.
Fiona, who is best known for presenting the likes of Crimewatch with Nick Ross, the News at Six and the Antiques Roadshow, states that she is quite different out of work.
"My work look is not my usual look," she states rather coyly.
"I'm very casual, usually in jeans with my hair tied up," which is quite a contrast to her on-screen wardrobe, which she definitely does not have tailor-made.
"I buy my clothes from the high street, and sometimes the 'posher' shops. At work you have to strike a balance of making the best of yourself, without attracting attention away from what you are doing.
"You don't want people commenting on an outfit the whole way through a bulletin or programme."
But it's not just at work Fiona has to strike a balance. The mother to teenagers Mia and Sam works long, unpredictable hours so is it not a struggle to juggle work with your family life, I ask.
"Sometimes I do it very well and sometimes I do it very badly," Fiona admits.
"The first half of this year has been the busiest I've ever experienced. It isn't always that way but it just worked out like that this year due to the election."
Fitting some down time into her schedule is vital for Fiona. "I usually take two to three weeks off over the summer and I had a week's skiing holiday in February," she says.
Before breaking into journalism, Fiona trained as a management consultant, which she really didn't enjoy, before working in advertising for four years, which, although she loved, she didn't see as her forever career.
"I never had the intention of becoming a presenter, although there was a point where I thought I would like to do it."
When she first joined the BBC, Fiona was a researcher for Panorama with presenting something she says she "just fell into".
"I was in-between contracts and it was always the case when one was ending, I was looking for the next.
"One year I realised I had a three-month gap between one job and the next, which I couldn't afford to have.
"Because it was summer, I thought I could perhaps cover for someone during the holidays so I offered to stand in for the early morning presenter. They told me to come and have a go. If it hadn't been for needing work over those three months, I'm not sure I would be presenting today."
Hosting some of Britain's best-loved TV shows for more than a decade, Fiona has certainly seen a lot of the country and next week she will be heading to Royal Deeside to film an episode of the ever-popular Antiques Roadshow.
"As members of the public, we hardly ever get to see Balmoral for ourselves, so it really is a great location for the show.
"I've been there once before to film a programme about the Queen's palaces, but, otherwise, you don't really get to wander around the Royal family's private grounds.
"The whole programme is made around the location instead of in a studio, so everyone who comes along will be just as involved with the programme as the production team."
Fiona, whose father was born in Aberdeen and raised in Hopeman near Elgin, is certainly no stranger to the north of Scotland. But having spent the majority of her childhood abroad, her Scottish family ties weren't something she revisited until she was an adult.
"The three families connected to mine are the Bruce, Sutherland and MacPherson families.
"The last time I visited Hopeman I met with a few close-ish relatives just by walking around the village.
"It was such an extraordinary day and there are not many places something like that would happen – it would need to be somewhere like Hopeman, which is small and has had families living in it for generations."
Although with ties to Scotland, Fiona was born in Singapore and lived in Milan before settling in the UK.
"It was all really enjoyable. I'll admit I never thought 'hooray' whenever my dad announced we were moving. I would think of the friends I'd leave behind, but I'd make new ones along the way – it was an amazing life experience."
And now very much at home in the UK, Fiona feels especially lucky to work in such an exciting profession.
"Being able to see the things we do, like the treasure and locations, as part of the Antiques Roadshow is incredibly fortunate. But is has changed my buying habits," she laughs.
"I see things on the show every week I would quite like to have myself, but there's a rule which prevents us buying anything brought onto the show. So now when I shop for household items, with the exception of white goods, I look around auction houses and junk shops – it's become a real passion of mine and it's amazing what you can find."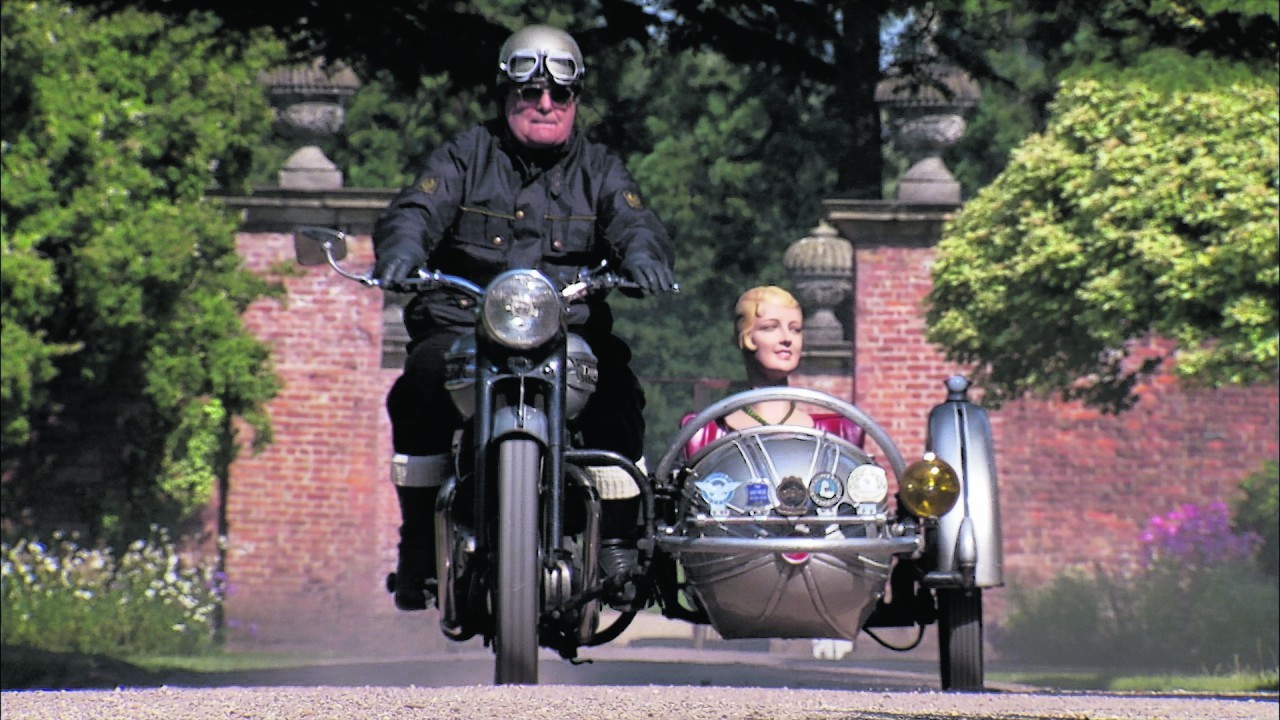 BRING YOUR TREASURES
The Antiques Roadshow will arrive in Balmoral, near Ballater on Thursday, July 30, from 9.30am.
No registration is required, and those who arrive before 4.30pm will definitely be seen by the experts.
Entrance is free, but there is a car parking charge of £5 per car.
Large antiques or furniture? The BBC may be able to help.
Visit the Antiques Roadshow or email antiques.roadshow@bbc.co.uk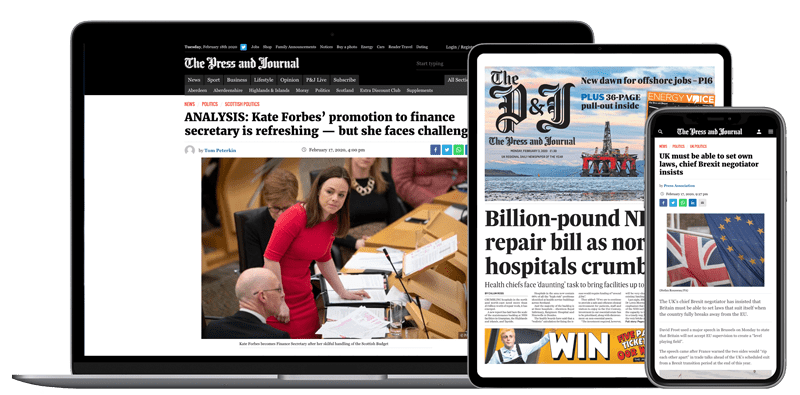 Help support quality local journalism … become a digital subscriber to The Press and Journal
For as little as £5.99 a month you can access all of our content, including Premium articles.
Subscribe